THE DUGOUT: Episode Four (wsgs Michael Vallone and Charlie Marks)
The Official Varsity Baseball Podcast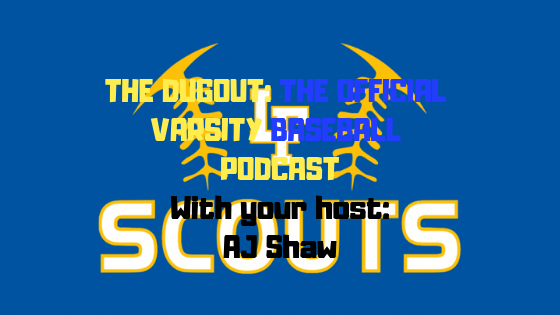 Hang on for a minute...we're trying to find some more stories you might like.
After a brief hiatus, Shaw is back with THE DUGOUT as he analyzes the sectional seedings and welcomes on Michael Vallone and Charlie Marks to talk about baseball, things they would bring on a desert island, and poke some fun on teammates as well.
Don't forget to follow Shaw on Twitter for show updates and to send in questions using #AskScoutBaseball: @andyshaw1117
About the Writers
AJ Shaw, Sports Editor
AJ, better known as Shaw, returns to The Forest Scout as a senior. He is the Varsity football and basketball color commentator and the team manager for...
Michael Vallone, Author
MichaelVallone is a junior at Lake Forest High School who plays on the varsity baseball team and is a proud fan of the Chicago White Sox. You can find...