We Were Meant For The Stage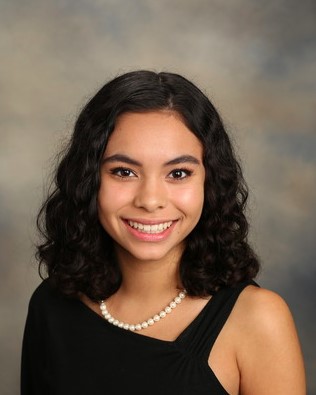 I would like to dedicate this article to the entire cast and crew of All Shook Up, with a special shout out to all of the seniors.
In the last few moments before I stepped onstage as Natalie Haller, a young female mechanic desperate for love in a middle-of-nowhere town in the Midwest during the 1950s, to open the last performance of All Shook Up on Saturday night, one thought was running through my head: This is the last time I will do this. Ever.
It would be the last time I would perform in a musical at Lake Forest High School. The last time I would put on my costume and transform into an entirely different person. The final time I would stand beside and share my love for performing among the family that I had created over the last four years.
This would be the last time, so make it count.
This year's spring musical, All Shook Up, was filled with "boppin'" Elvis Presley songs, a complicated, and outrageous amount of love triangles, and heaps of laughter from both those onstage and in the audience.
This show touched me in a way that I will hold close to my heart for the rest of my life, not only because it was my last musical at LFHS, but because of the memories and friends I made along the way, and simply because of how much fun it was to be a part of.
This year, there were roughly 80 students involved in the musical, from those who student directed, performed on stage, played in the "pit," or worked their magic in the tech booth.
The musical also included a remarkably large group from the senior class. With a total of 23 seniors, it's the most seniors involved in a musical that I've seen during my time at the high school.
"
For those seniors, the end of the musical marked the end of something much more than a show. "
Not only were a lot of seniors involved, but the sheer amount of talent found in each individual, whether it be for their acting, musicianship, or ability to lead an entire tech department, amazes me.
For those seniors, the end of the musical marked the end of something much more than a show. To most of them, closing night was a time for to reflect on what the musicals means to those involved.
The musical was about doing what you love. It was growing up. It was finding a home.
I can say, at the least, that all of these things apply to my own experience in the musical.
During All Shook Up, I stepped onstage and gave my entire self to the audience. I poured my heart into each line, song, and dance, simply enjoying the fact that I was doing what I loved with the people that I've come to love.
While stepping onstage to perform for hundreds of people each night can be completely terrifying, it can also be extremely exhilarating. The moment of fulfilment and complete and utter joy when the audience roars with applause during your final bow at the end of a show is a feeling you cannot replace.
What has made my experience in All Shook Up so special, however, is the people I've been able to share it with.
As I spoke to my cast mates and the crew, we reminisced on the Saturday night show, our last performance of the musical.
For senior Grayson Pruett, who played the role of Sandra, one memory from Saturday night stood out to her from all the rest.
"During the last dance number of All Shook Up and during the bows, I took a moment to look around. I was in a wedding dress under hot stage lights with pounds of makeup on. I look to my left and right. All I could see were faces lit up by smiles. It's the kind of smile you get when you don't have the words to describe your happiness." Pruett said. "I will never forget those last moments in which I experienced what every theatre kid hopes to experience, that feeling of pure joy and love in their heart at the end of a show."
The Saturday night show was filled with smiles—but it was also flooded with tears.
"As a tradition, we say goodbye to our family with speeches, encouragements, and a song before we step onstage for the last time together. This Saturday, in those 10 minutes before we heard "places", we sat anxiously, waiting for the room to go silent before our director began his speech." senior Rana Muratoglu, who played the role of Sylvia, said. "As he started, the scattered hiccups between his words, and the silence that came as he was waiting for his voice to settle, broke us. We were all vulnerable in that moment. Crying in front of each other took breaking down an emotional wall — one that's been standing for four years."
Before the last show, I had told myself that I wasn't going to cry. I had watched the seniors before me bawl their eyes out every year before the final show, yet I had never been the one to break down in front of others. It wasn't until that exact moment, as I watched my best friends begin to sob all around me, that the reality hit me.
The last show wasn't just the end of All Shook Up, but marked the closing to a door of our past. That night was the moment I realized how much I was truly going to miss LFHS Theatre and the family we had become.
So, I cried with and I hugged the people who had forever changed my life.
And 10 minutes later, I was waiting in the darkness backstage to perform All Shook Up for the last time.
After participating in each musical for the past four years, I've realized that the musical has made a huge impact on shaping who I am today and helped me to find a home at the high school. And as I began to talk to the other seniors in this production, I found that they share the same feelings.
"Theatre at this high school let me create a family that I will never forget," Muratoglu said. "It gave us a home, a safe place to be vulnerable without the wall closing in on us. I am thankful for the memories that we've made, the home that has welcomed me, and the family that has loved me."
I've loved my time in each musical at LFHS, from dancing onstage as a waiter in Hello, Dolly!, joining a rebellion in Urinetown, howling as a wolf in Beauty and the Beast, and finally, to wearing a leather jacket and singing on a motorcycle in All Shook Up.
As my time at Lake Forest High School comes to an end, I would like to thank my entire theatre and All Shook Up family for everything they have given me.