Gowns & Mini Prom Looks
As the April showers arrive that means Prom season is just around the corner. Every girl is hoping to find a stylish yet comfortable dress for Saturday, May 11.
The search for a gown or mini dress can be overwhelming with hundreds out there. These are the hottest prom looks to look out for 2019.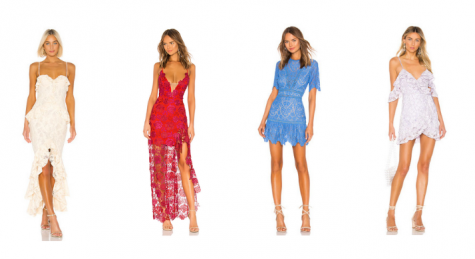 LACE is a very popular style for this Prom season. It's usually very detailed and with a slip underneath. You can pair these dresses with a tan heel, jewelry to dress it up, and a clutch to add an extra look to it.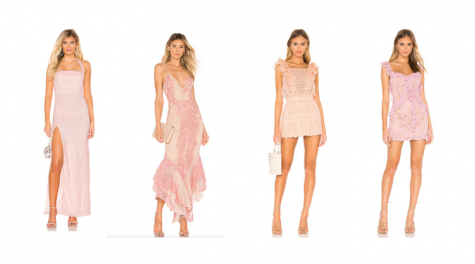 BLUSH is another look that is expected to be shown at this year's prom. As you can see, blush and lace mixed are very popular. Blush has been shown in every department, decor/home, nails, clothing, shoes, and much more. Not to mention, blush is a very spring color!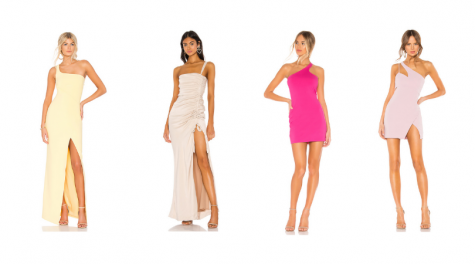 ONE SHOULDER dresses have been a continuous trend, especially with bodysuits. An off the shoulder dress puts a spin on the dress, making it seem more in-to-date. Though this is a very simple style to wear to Prom, adding accessories, bling shoes, and extra pieces will complete your look.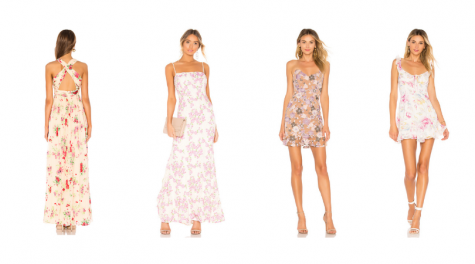 Making a comeback from the 2000s, FLORAL has reached its peak and will be shown in many different styles.  Floral sets, shoes, bags, shirts, jackets, and much more have been seen this year on your favorites sites. Grabbing a floral dress to wear will definitely be a big hit on your Instagram!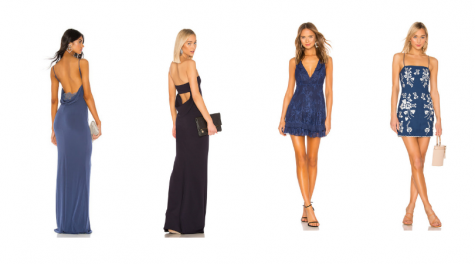 NAVY has been a recurring trend and will never go out of style! Simple, elegant navy gown dresses are perfect to be seen for your red carpet walk!  The lace, floral navy mini dresses is a classic look that can never go wrong! Putting simple heels, big earrings, and simple necklaces with these dresses will be the winner.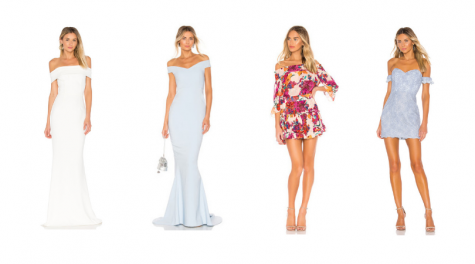 OFF THE SHOULDER dresses are perfect if you're looking to show off your necklace bling! This style dress is a way to show a little skin without being too revealing. This style dress comes in all different patterns, materials, shapes, and lengths.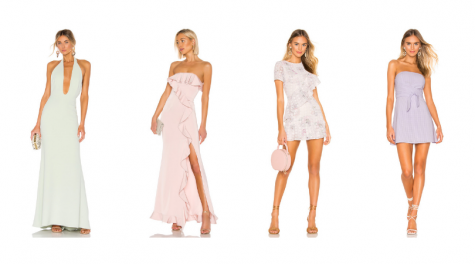 PASTELS are very popular and what else says spring than light, pretty color dresses? Whether it be ruffles, ties, lace, or low v-neck – pastels are showing in every catalog! You can accessorize big or small with these pieces, and lace-up shoes are a perfect look!
Here are some places to get these dresses: