THE DUGOUT: Episode Three (wsg Peter Turelli)
The Official Varsity Baseball Podcast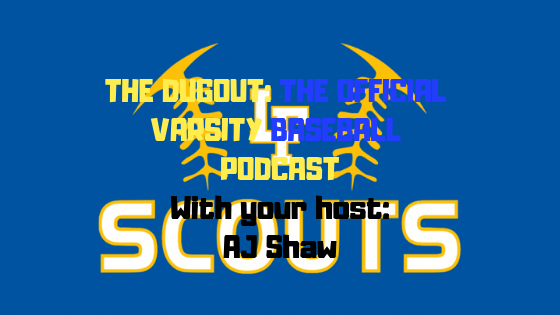 AJ Shaw, Staff Writer
April 22, 2019
AJ returns this week for the third episode of THE DUGOUT, and welcomes senior captain Peter Turelli to talk about baseball, family, the Tennessee trip, and even the briefcase he carries around.
Don't forget to follow Shaw on Twitter for show updates and to send in questions using #AskScoutBaseball: @andyshaw1117
About the Writer
AJ Shaw, Sports Editor
AJ, better known as Shaw, returns to The Forest Scout as a senior. He is the Varsity football and basketball color commentator and the team manager for...