Do you have to play club sports to get recruited?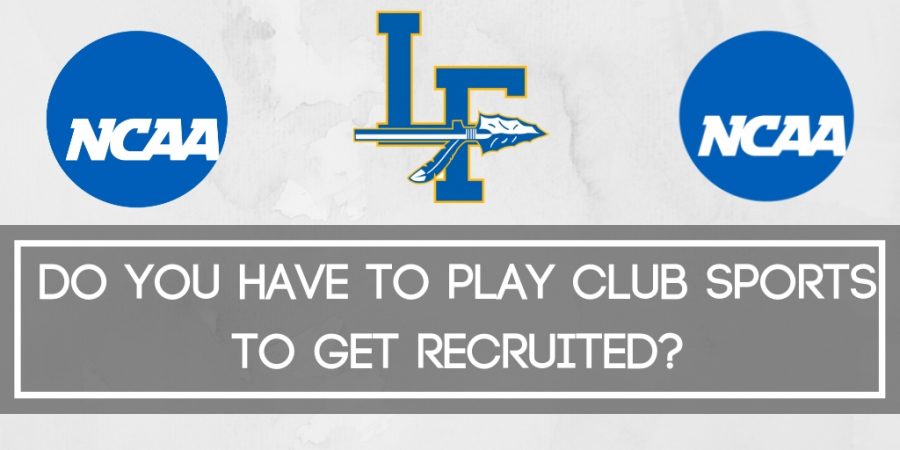 Peter Lynch
April 18, 2019
As the last college signing day just happened for Lake Forest High School athletes, a lot of people paused to think how these athletes accomplished such a great goal as to continue their athletic career at the next level in collegiate sports.
In the past 10-15 years, getting scouted and committing to either a DI, DII or DIII school has only gotten more competitive with colleges looking for the most athletically fit individuals to play and ultimately win a national championship in the given sport. Whether it's football, volleyball, soccer, lacrosse, or even baseball, the top tier players decide to go and play their sport at the "club team" level with organizations like True Lacrosse, FC United, Sockers FC, and Slammers. Varsity sports are based at schools while club teams are community based. Varsity athletes play for their schools while club athletes can come from the entire community and even broader. Clubs are perfect for athletes who want to push themselves to higher levels and to play off season from their school sports. Now there are of course complications to this as some of the more "intense" club teams won't let you play for your high school varsity team. This is for the main reason of staying concentrated and putting forth 100% effort towards only one team instead of having to travel more and risk injury for playing with your high school team. Whether it's your choice or not, athletes have to do whatever it takes to push themselves to the next level, and arguably so this is one of the most important times in their lives as they make the next step into competitive and challenging side of collegiate sports.
There are around 347 NCAA Division I schools across 49 states in America with a wide variety of sports like football and field hockey to water polo and handball. With so many different programs, schools and divisions to play in, it can get very complicated but it's very important to specialize and focus on whatever best represents your athletic ability. Unlike 20-30 years ago when club sports were very new and college scouts would have to go to high schools to pick out their next superstar quarterback, Players now have other options to be seen.. In this day in age when the competition is so much higher and the games are played at such a high intensity, most colleges will look towards athletes in club sports as those club teams play in tournaments that match that high intensity. When asked, college coaches had programs with at least a majority of all rostered players enrolled in some sort of club sport in high school.
So….. for the short answer yes, you could be recruited to play your sport in college even without any club sport experience, but in the long run, if you want to push yourself and play at the highest levels, being involved in club sports will be the first step in getting there.