The Perfect Mother's Day Gift
Hang on for a minute...we're trying to find some more stories you might like.
Mother's day is soon approaching, we all have experience the struggle of finding your mom the right kind of gift for your mom. Now is the perfect time to start browsing and ordering gifts so that you are all set and ready to give you mom the best gift for Sunday May 12th!
Airpods $159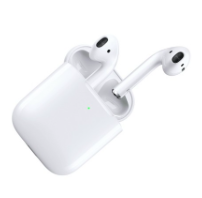 As we all know moms are constantly talking on the phone, Apple says, "AirPods deliver an unparalleled wireless headphone experience. Simply take them out and they're ready to use with all your devices. Put them in your ears and they connect immediately, immersing you in rich, high-quality sound. Just like magic."
Name Necklace $13.99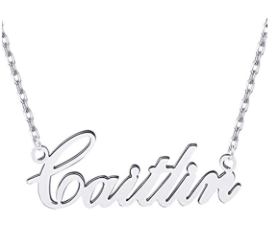 Dream Decor Name Necklace Personalized, Sterling Silver Custom Nameplate Necklace Charm Jewelry Gift for any mom. This is a necklace that can be worn any day, time of the season and with any outfit.
https://www.amazon.com/Dreamdecor-Necklace-Personalized-Sterling-Nameplate/dp/B07JM74R21/ref=pd_ybh_a_2?_encoding=UTF8&psc=1&refRID=3556QW56YGXX4T80ZMGN
Spa Basket $59.99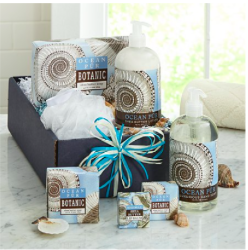 What mom wouldn't love a spa day? Gifts says, "Give a luxurious spa gift inspired by the ocean's treasures. Just like the peaceful sound of waves lapping on the shore, they'll be transported with all the essentials to recreate a spa experience at home."
https://www.gifts.com/product/Seashell-Ocean-Escape-Spa-Basket-30233626?sk=&ref=GFTorganicgglunkwn&prid=gftseogu&viewpos=2&trackingpgroup=glpmday
Dance Studio Jogger Lined $98.00
These are perfect for the everyday mom, "With a relaxed fitting leg, these fully lined joggers are the perfect style for resting and restoring after a marathon sweat session." Lululemon claims.
https://shop.lululemon.com/p/women-pants/Dance-Studio-Jogger-Lined-29/_/prod9200525?color=0002
Cameron Medium Bifold Kate Spade Wallet $149.00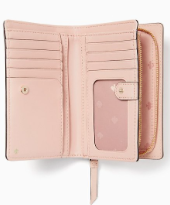 This wallet is perfect for the everyday mom as it is small and compact with plenty of credit card holders and different compartment for everything you need. Kate Spade claims this wallet is, "A chic and functional way to hold your cards, cash and love notes. We filled this elegant wallet with plenty of slots (those curves you see are inspired by the lines of a scallop) and pockets so organizing will never be an issue again. We also made it in our cross-grain leather to stay pristine for years to come."
https://www.katespade.com/products/cameron-medium-bifold-wallet/WLRU5440.html
About the Writer
Ashley Bufe, Author
Ashley Bufe is a senior at LFHS who is an active member of the Cross Country team and Varsity Soccer team. She is always up for a bubble tea run or a walk...