DIY Prom Hair and Nails
As prom approaches in a month, many girls start to worry about their hair, dress, nails, and everything else. Having to get everything done by a professional can become very expensive, so I found a few different nail and hair styles that you can easily do on your own!
Hair:
Half up, half down braid- This is a simple look that pulls your hair out of your face. Braid two pieces of hair on either side of your head. Then pull them together in the back. To have the braid look more full, loosely tug on different sections of your braid (this is called pancaking).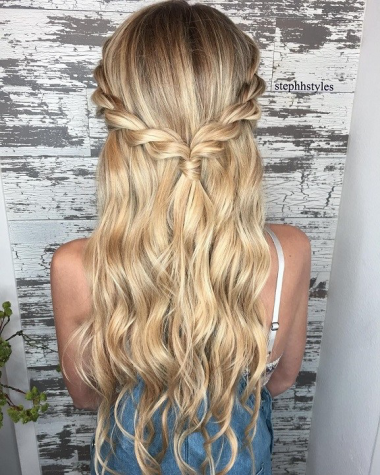 Low bun- To make the bun look more filled, you can tease your hair and leave the bun messy. If the bun is messy, then when you kill it on the dance floor, you don't have to worry about how your hair looks; it becomes part of the look!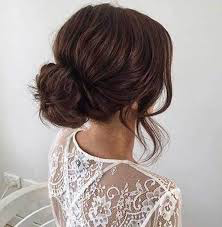 High or low ponytail (with hair straightened or curled)- If you are curling your hair, do some curls one way, and some curls the other way so that your curls look more natural. You can also tease your hair for a more voluminous look.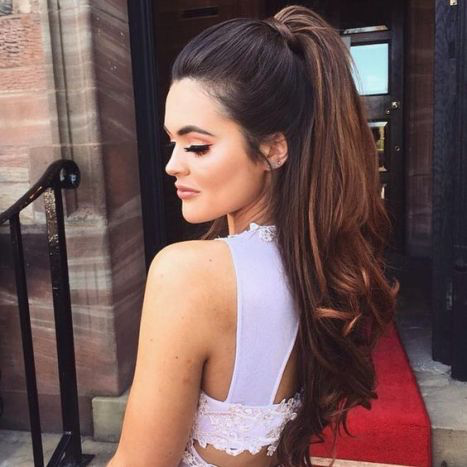 Nails:
For a simple, but different look, you can paint all your nails one solid color, but one nail on each hand will be painted a different color. This is easy and doesn't require any skill level beyond the nail painting!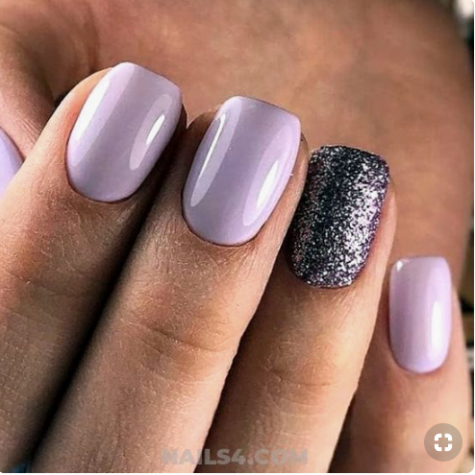 Another simple look is painting your nails a solid color again, and adding a pop of color with a few small dots down your nails! You don't need a tool for this, any small, round object will work (like the eraser on the end of a pencil)!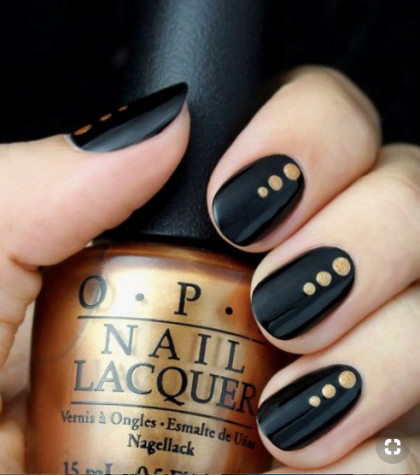 If you are looking for a design, you can paint your nails two different colors in any pattern you'd like. To do this at home, all you need is some tape. Cut the tape to be as thin or wide as you'd like it, then place it in any pattern on your nails. Once the tape is in place, paint your nails around the tape. Remove the tape before the polish has dried completely, but let it sit long enough so the polish has set slightly (about 30 seconds to a minute). This method has endless possibilities!
You could also paint your nails one color, let it dry completely, then cover the first layer of polish with tape in any design. Once the tape is placed to your perfection, you can paint your nails a different color over it.