GOT Episode 1: Winners and Losers
The eighth and final season of Game of Thrones premiered Sunday night, kicking off the culmination of one of the biggest events in television history. Let's take a look at this week's winners and loser.
**SPOILER ALERT**… Obviously
Winner: The Fans
At long last the fans of Game of Thrones were rewarded for their patience and diligence with the premiere of season eight. No more re-watching your favorite episodes or endless theory videos on YouTube. After two long years, season eight is here and it did not disappoint.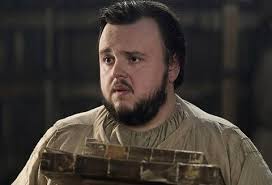 Loser: Samwell Tarly
In this episode Sam meets Daenerys for the first time in the show. They know that they are connected through Jorah Mormont (who Sam helped remove the grayscale), but Sam finds out about another, less joyous connection they share. Daenerys tells Sam that she executed his father and brother, and John Bradley gives a powerful performance of emotion that we have not often seen from Sam.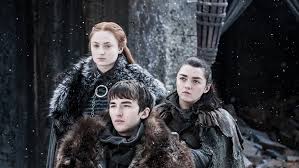 Winner: The Starks
In the first scene of the episode Jon Snow and Daenerys Targaryen arrive in Winterfell with the full force of Daenerys' army including two fully grown dragons. And finally all "four" remaining Starks are reunited. Although at this point a lot has changed we are still able to see some heartwarming moments between the Starks, especially between Jon and Arya.
Loser: All of Westeros
The Night king is the biggest threat Westeros has faced since the long night, the last time the white walkers threatened humanity, and he has started his march south after destroying the wall. We catch a glimpse of his destruction when we see Thormund Giantsbane and Beric Dondarrion at a destroyed Last Hearth. The Night King at this point seems unstoppable, but we have episode three to look forward to as it contains one of the biggest battles in cinematic history.