Wall of Fame Ceremony honors three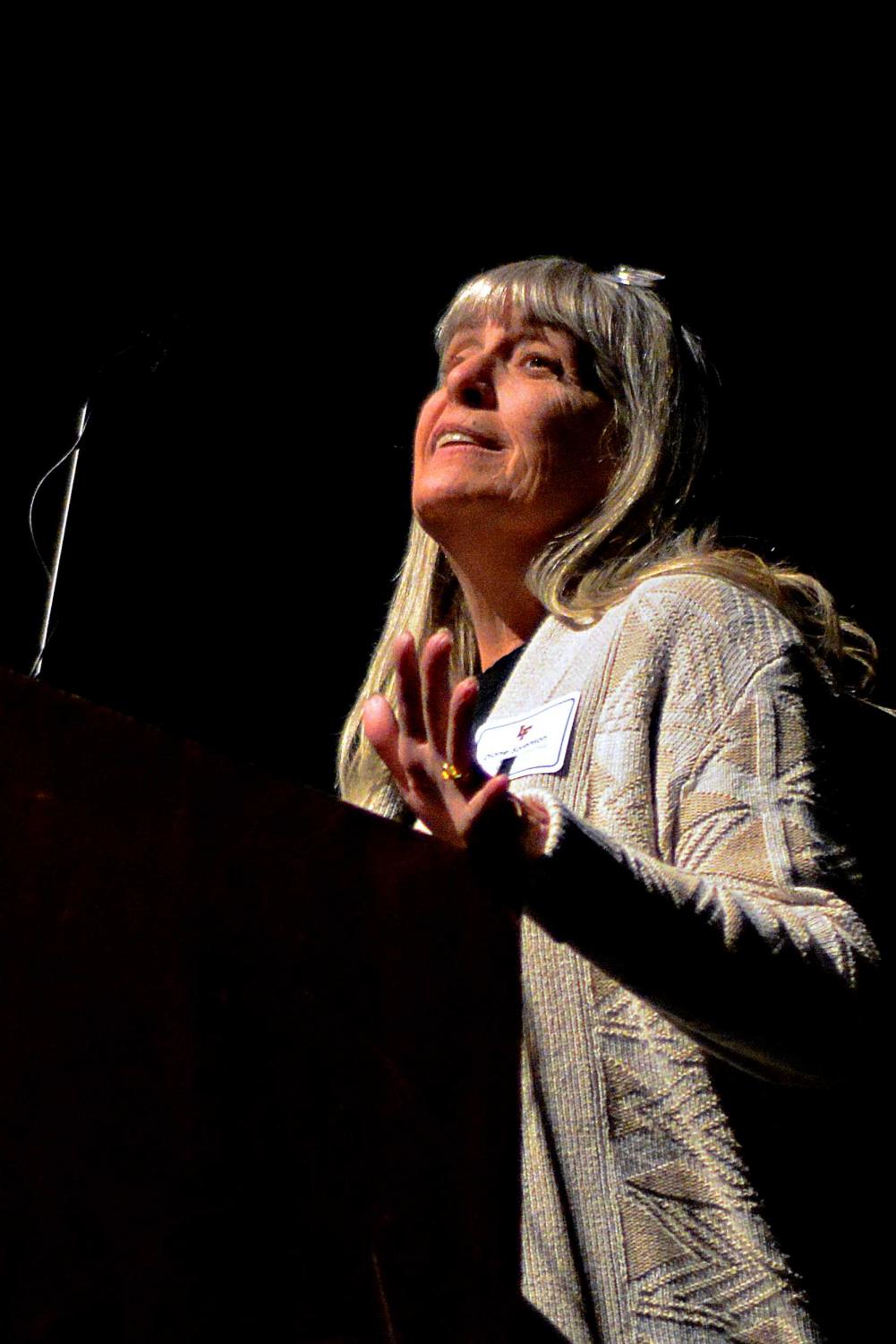 Marjorie Purcell Sorenson – Class of 1947
"Thank you, and have a good life."
Those were the final words of the short speech given by Diana Sorenson, Marge's daughter. Marge's outgoing personality and willingness to be involved fueled her life, along with the lives around her. As one of seventeen Sorensons to graduate from Lake Forest High School, the positivity of the family name only grew during her life.
A short documentary that was shown to outline Marge Sorenson's life gave the whole senior class someone to admire. From eating at the old 'Peacock Summer Club' on 41, or spending the day at the Lake Forest Bowling Alley, she made the most out of her time in Lake Forest. An active member in the Chorus, Girls Club, and Glee Club, there's no surprise that Diana called Marge's time at high school, "the best days of her life."
After growing up in the bubble of the LF/LB area, the Sorenson name only grew after settling in Lake Bluff with her husband, Dick Sorenson. But having a family didn't stop Marge from being involved in the community. Starting as a substitute at Lake Bluff, she worked her way up to becoming the Superintendent's Secretary in 1982, all while raising four children. Her work didn't go unrecognized as she was awarded the "Those Who Excel" award by the Illinois Board of Education.
Marge retired shortly thereafter, but continued to volunteer at the local schools and all around the Lake Forest area. She was the founding officer of the Lake Forest High School Alumni Committee, a volunteer at the Lake Bluff History Museum, and a Senior reader for Sheridan Elementary School. Marge also had time to become a worldwide traveler, a lifestyle she always dreamed of pursuing.
The Lake Forest High School community is grateful for Marge Sorenson's involvement and dedication to help others. It's safe to say that she most certainly 'had a good life.'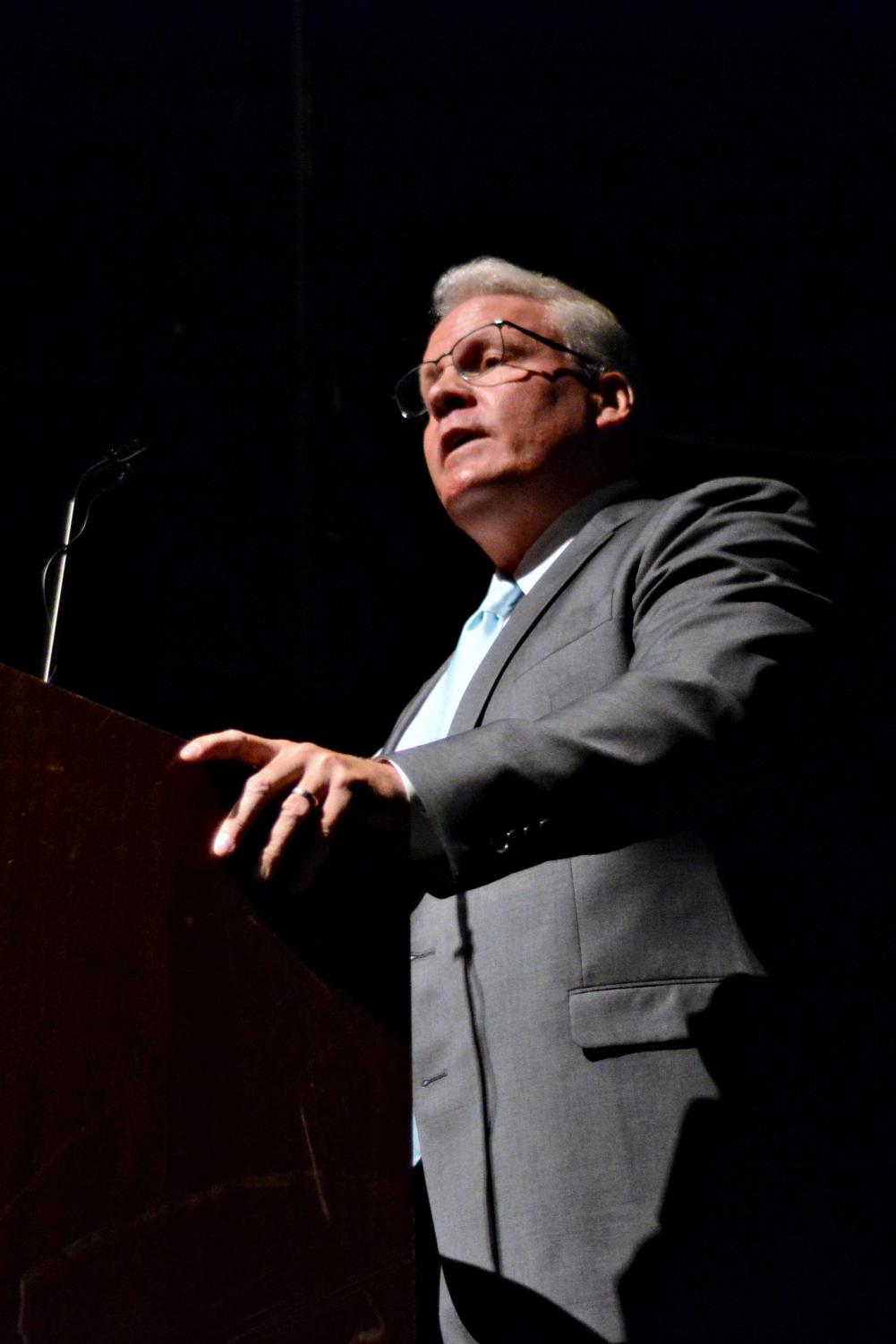 Christopher Stride – Class of 1982
"'Mr. Stride, if you weren't so fudging lazy you would be an excellent writer.' Except he didn't say "fudging."
Those are the words of Mr. Ferry, Stride's former English teacher at Lake Forest High School. In his inaugural speech, Judge Stride called Mr. Ferry one of the most influential people in his life. Mr. Ferry pushed his students to be the best that they could be, and that's exactly why Stride loved him. He instilled confidence in Stride to work as hard he could and always put 100% effort into everything he did.
Throughout high school, Chris Stride had no idea what he wanted to do with his life. A mediocre athlete and a mediocre student, Stride didn't find his calling until nine years after he graduated.
In 1991, Chris Stride turned into Judge Stride as he became the Assistant State's Attorney in Lake County. Most notably, he served as a Lake County prosecutor on violent crimes and crimes against children. During his speech, Stride spoke on his experiences interviewing young children as witnesses on murder cases and how much he learned from those experiences.
Later on, in 1998, Judge Stride was awarded the Fred L. Foreman Criminal Justice Award for his efforts in protecting child abuse victims. He was promoted to an Associate Judge in 2005 and was then named the Circuit Judge in 2016. His accomplishments have grown, and just last year, Chris Stride was elected to serve a six-year term on the Illinois Supreme Court Special Committee on Justice and Mental Health.
A father of two Lake Forest graduates (soon to be three), Judge Stride has had a long-lasting impact on the Lake Forest community, whether it is cheering in the stands or serving his duty in the court of law. A humorous, light-heart father and judge, Chris Stride will continue to put others before himself in any way he can.
Stride preaches to always do your best in everything you can, and that is all thanks to Mr. Ferry.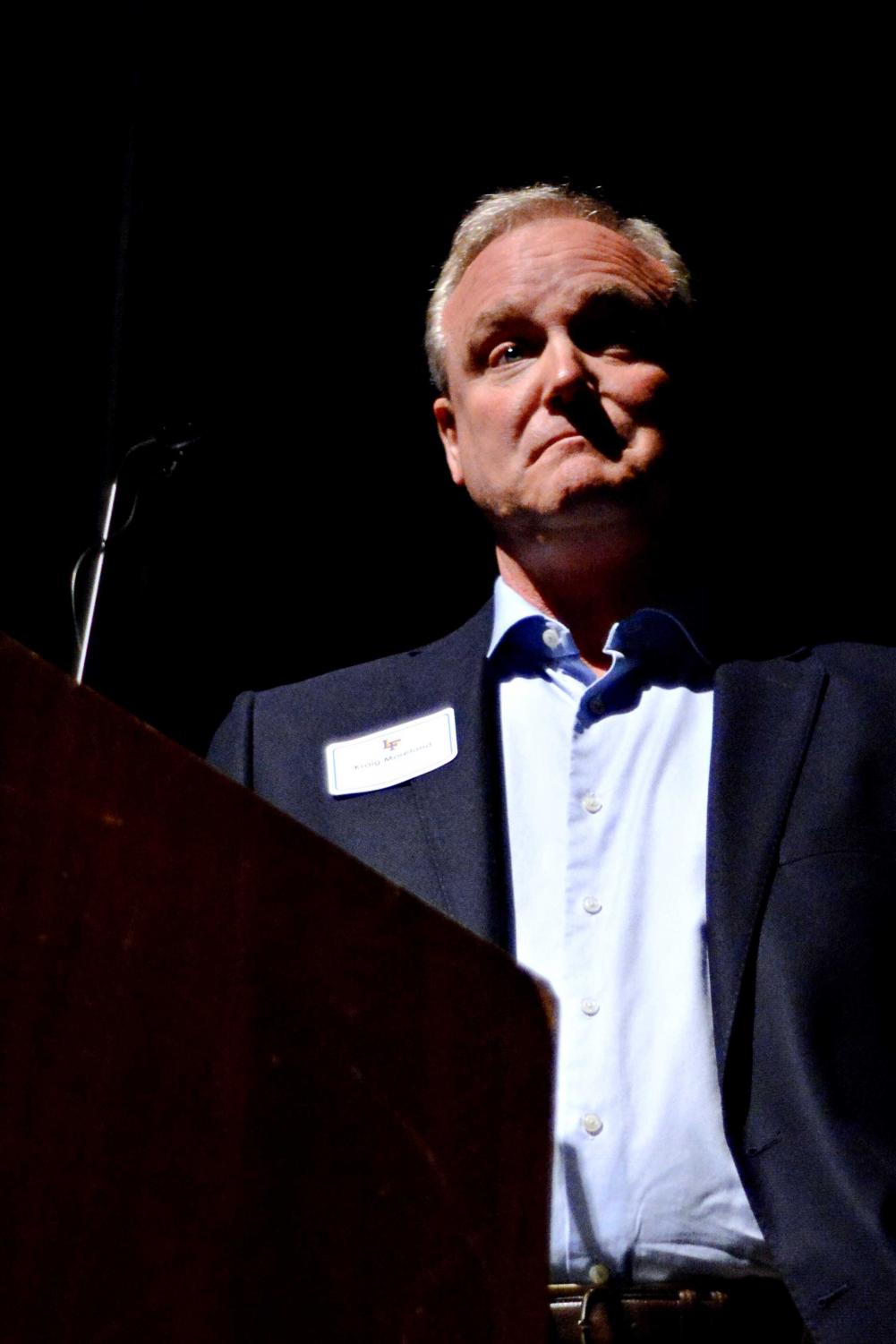 Kraig Moreland – Class of 1983
"We seek the level of those we surround ourselves with."
A quote by Moreland himself as he stressed the importance of surrounding oneself with people who are excited about life and excited about what they do.
Moreland also suggested looking at life as sections and waiting for each one to come. He talked about enjoying the road of life and truly enjoying the moment.
An athlete in high school who later graduated from Southern Illinois University in 1987, Kraig Moreland always represented what it meant to be a Scout. But he didn't find his true passion until 1996 — that's when he founded New Vision Athletics. New Vision Athletics (NVA) is a private sports league/program inclusive for children of all ages. Moreland taught the basics of various sports while echoing the importance of having fun and being positive with one's teammates. He has coached more than 15,000 kids since founding the organization.
"If you had fun, you won." – New Vision Athletics. This quote epitomizes the nature of the program that Moreland has created.
Later, Kraig went on to start the Margo Moreland Charitable Foundation with his wife, Jennifer (LFHS Class of 1984). The organization has raised almost $500,000 for families and individuals impacted by cerebral palsy.
As a father with his own businesses and a passion to pursue what he wants, Moreland wrote, directed, and produced the documentary A Childhood Lost & Found – A Journey Back to the Lake Bluff Orphanage. The story was awarded the "Superior Award" by the Illinois Association of Museums in 2012. Additionally, Kraig was a co-author for "The Furnace Girl," a novel investigating a mysterious case of one woman who was found with burns all over her body in Lake Bluff's village hall.
Known by almost all athletes at LFHS, Kraig Moreland has had an impact on anyone he's coached. His character shines positivity onto others and is reflected by his work each and every day.
He emphasizes being surrounded by positive people, but usually, it's Moreland who is spreading the positivity to others.