THE DUGOUT
The Official Varsity Baseball Podcast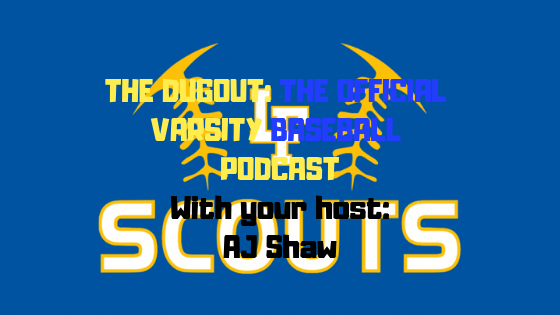 Considering the offseason state of the Chicago Bears, and thus the Bear Down Weekly Podcast, AJ Shaw has decided to take to a new project for the spring season, using his role as varsity baseball team manager to inform him as host of an all new show covering everything you need to hear about Scouts Baseball!
Hear what to expect from the man himself in a brief preview of "THE DUGOUT: The Official Varsity Baseball Podcast"…
Follow AJ on twitter for show updates and to send in questions using #AskScoutBaseball: @andyshaw1117
About the Writer
AJ Shaw, Sports Editor
AJ, better known as Shaw, returns to The Forest Scout as a senior. He is the Varsity football and basketball color commentator and the team manager for...