Eilish's new, darker album stays true to her eccentric character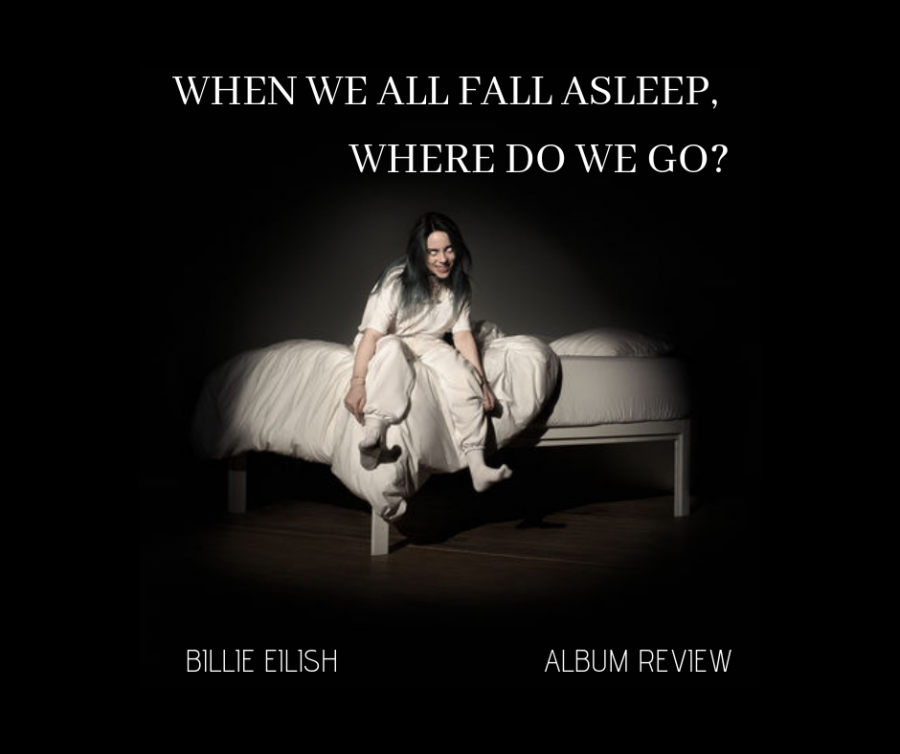 If you heard the name Billie Eilish a few months ago, you may not have known who it was. Fast forward to the present and there isn't a day that goes by without hearing the singer-songwriter's name mentioned in a conversation or hearing one of her songs.
At only 17-years-old, Billie Eilish has broken through as one of the most popular new artists in music, especially with teenagers.
Eilish released her debut single "Ocean Eyes" on SoundCloud in 2016 and it immediately went viral. Since then, she has released multiple other singles and EPs, including "don't smile at me" in 2017 and "lovely," a collaboration with Khalid, in 2018.
"WHEN WE ALL FALL ASLEEP, WHERE DO WE GO?" is Eilish's debut album, compiled of 14 songs and totaling to 42 minutes.
Eilish has developed a sound that is unlike any other artist. Upon listening to the album, her music doesn't fit under any one specific genre, as it flows somewhere between a mix of pop, alternative, and electronic.
Her new album and its black cover with an image of a pupil-less, smiling Eilish takes a darker turn than her previous music, however. The album explores a dark pop that pulls listeners in, both for the stirring, relatable lyrics and unconventional, yet intriguing sound.
Some of the most popular songs on the album include "bad guy," "wish you were gay," and "when the party's over." Each of these songs has a distinctive sound and undertone, varying from the use of an electronic pulse, acoustic guitar, and piano, unique to each song. Eilish's voice has a soft and soothing, yet also emotional quality to it, fitting perfectly to the feel of the music. Some of the less popular, yet breath-catching songs on the album include "xanny" and "8."
"WHEN WE ALL FALL ASLEEP, WHERE DO WE GO?" is currently ranked top two for top albums on iTunes, while the song "bad guy" is at the top of the United States Top 50 playlist on Spotify. The album is able to capture and draw in its audience with each song, from the beginning commentary and sounds from Eilish in "!!!" to the closing song (with a very fitting name), "goodbye."
About the Writer
Maddy Javier, Staff Writer
Maddy is a senior at LFHS. At school, she's active in choir, theatre, president of Asian-Pacific American Club, and recently helped establish the first...