Peele returns to scare US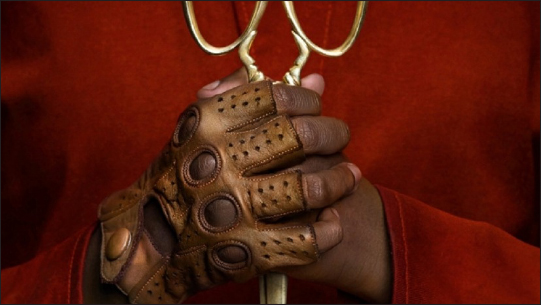 Hang on for a minute...we're trying to find some more stories you might like.
Two years after his release of the grim and hypnotic blockbuster, Get Out, writer and director Jordan Peele makes his return to the box office Friday with his newest film Us.
The film was recently premiered at SXSW, and the reviews were overwhelming positive and optimistic, being called a "horror masterpiece" and Peele himself even being nicknamed as the "Next Spielberg." But Peele's work is unique and seems to be becoming the first Jordan Peele, rather than the "next" anything.
Many viewers at SXSW were cautious going into the film, as they were worried that the expectations set by Get Out may have been too high for Peele to reach once again. But Peele seems to have completely dodged the "sophomore slump" of his career and bounced back with another fantastic film.
So it is safe to say when the sold out theaters across America witness the official premiere on Friday, March 22, another internet frenzy should ensue over the film, just as Get Out provoked two years ago.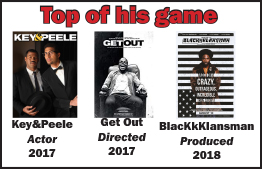 The trailer for Us, released on Christmas Day, went viral immediately and Twitter exploded with expectations, theories, and conversation. For Peele to demand this amount of attention in his young directing career is truly admirable but deserving. That is truly what Peele excels in, commanding your attention.
This trait was first demonstrated earlier in his career where Peele thrived in the field of comedy. He was one half of the Youtube comedy sketch sensation, Key and Peele, which was later adapted into a tv show on Comedy Central. When Peele underwent the transition from making sketch comedy to directing horror films, he had a unique perspective on the change which he expressed in an interview at the American Film Institute.
"The link between comedy and horror is so close, they are conjoined twins." Peele said. "We are in this suspended animation of what comes next, and its part of the human condition… Pattern, pattern pattern, then when comedy and horror break that pattern and there is a visceral reaction."
The new film Us doesn't command that visceral reaction through the uncomfortable feeling of watching a racially-charged movie like Get Out did, but instead is a statement piece on America as a whole. Peele made it clear in a Q&A at SXSW that he didn't necessarily want to tell the audience what the film was about. He rather wanted them to draw their own conclusions and interpretations. However, he did eventually have this to say in regards to the film thematically.
"In a time where we fear the other .. whether we think they're taking our jobs or that they voted differently than we did." He paused for a second, then continued: "Maybe the monster has our face. Maybe the evil is us."
About the Writer
Michael Pasquella, Editor
Michael Pasquella is a thriving senior at LFHS who plays for the boy's varsity basketball team. He is excited to return to school to make his debut as...