Who to see at this year's Lollapalooza
The Lollapalooza lineup is out, and there is a wide array of EDM, indie, hip hop, and pop, so there is bound to be something you will love.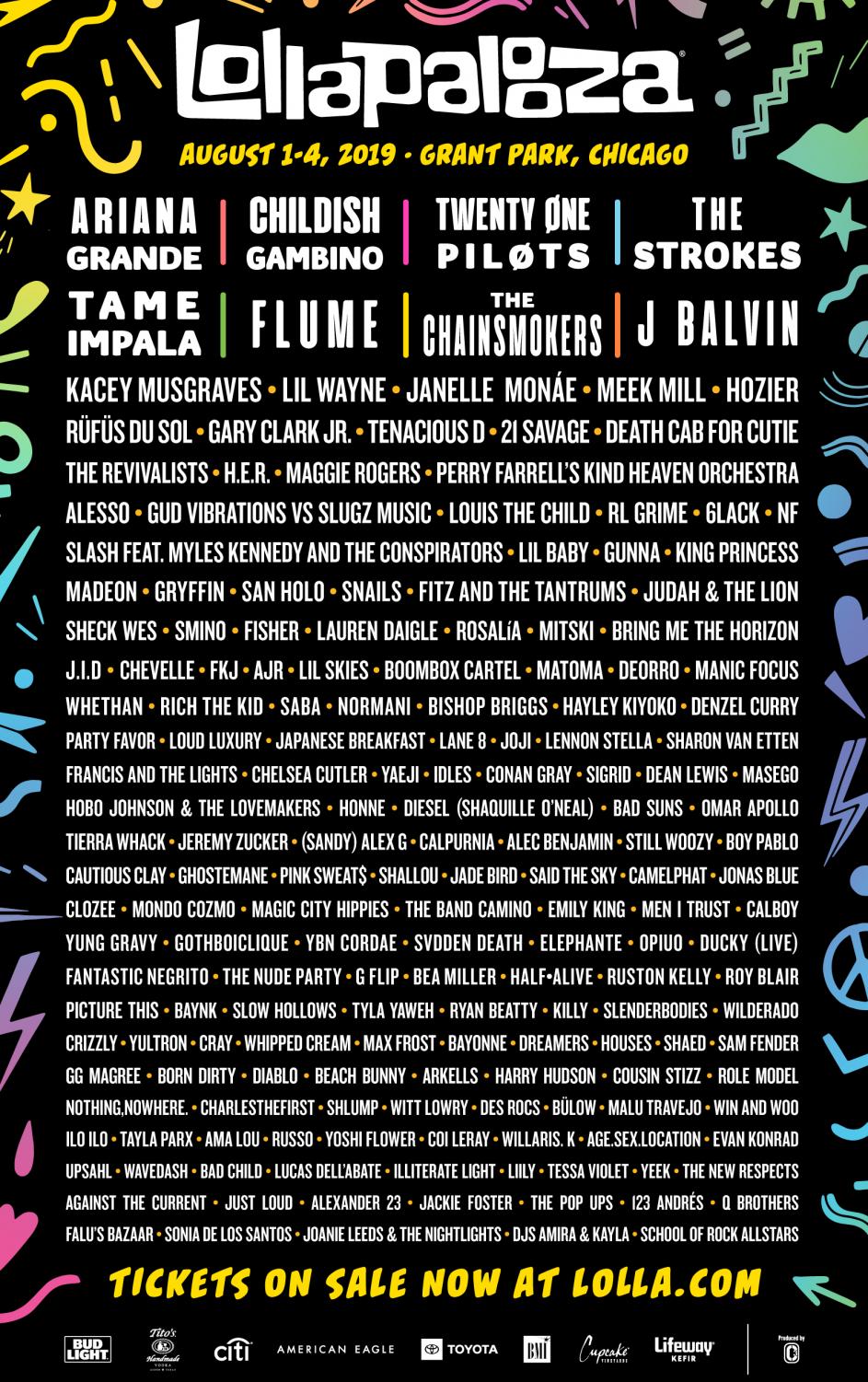 Arianna Grande, Childish Gambino, Twenty One Pilots and The Strokes are among the headliners but there are plenty of other acts to check out. Here are few we here at The Forest Scout are excited about.
Hip Hop
From the legends to the local up-and-comers, there are plenty of great hip hop acts this year.
Meek Mil
Best song: On the Regular
Fresh out of  prison, Meek Mil released his championships album with big name features like Drake, Rick Ross, and Jay Z. The Philly star knows how to turn up and make any concert memorable.
Lil Wayne
Best song: A Milli
Hip hop veteran Lil Wayne dropped his Carter 5 album and  reminded the rap industry that he remains a top draw. If he goes back to his roots and plays A Milli, it will be one of the more memorable moments of Lollapalooza 2019.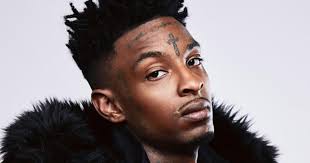 21 Savage
Best song: a lot
After a run in with ICE,  21 Savage will be ready to blow up Grant Park with his straight fire songs. His powerful "I am > I Was" will have plenty of gas to put Grant Park ablaze.
Sheck Wes
Best song: Mo Bamba
Last year's banger Mo Bamba put Sheck Wes on the top of the charts. When it's played at Lollapalooza this summer, police might issue a public safety concern.
Gunna
Best song: Drip too Hard
Lil Baby and Gunna did a joint album together called Drip Harder, which included Drip Too Hard. His songs will blow the speakers out at Lollapalooza.
Rich the Kid
Best song: Early Morning Trapping
Rich the Kid is an underrated rapper whose latest album The World is Yours included big name features with the likes of Offset, Trippie Redd, Future, and Kendrick Lamar.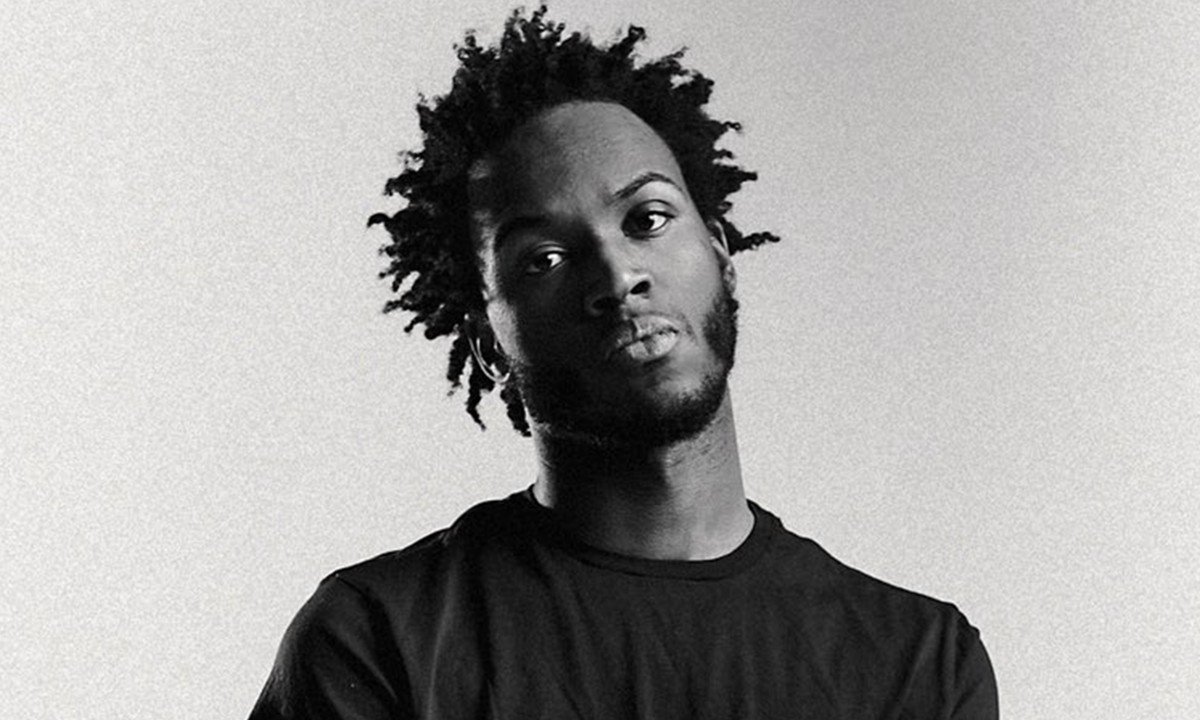 Saba
Best song: Photosynthesis
Known for his good vibes and thought-provoking lyrics, this Chicago west-side native blew up following his feature on "Angels," a massive hit from fellow Windy City rapper Chance the Rapper. He is among those leading the pack in putting Chicago hip-hop on the map, and is now making a name for himself well outside city borders. Joined by his partners in music, Pivot Gang, those who find themselves at his stage in August will be in very good company, joined by his die hard fans.
Smino
Best song: Wild Irish Roses
Somehow, some people are still not aware of this talented artist, another on the list making a name for themselves in the Chicago rap scene. He is a great choice for those looking for a good rap artist, but who also don't want to get buried in a mosh pit every song. With two critically acclaimed albums under his belt, Smino doesn't look like he's ready to slow down any time soon.
Low-key Acts
We got you covered for when you are looking for some low-key acts, too.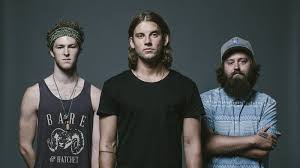 Judah and the Lion
Best songs: Take it All Back 2.0 and Suit and Jacket
Judah and the Lion is originally from Tennessee, forming at Belmont University. Their sound is described as "Folk Hip Hop," which includes banjos and some electric backgrounds. They are described as a Christian band however they are universally appealing.
Lauren Daigle
Best songs: Take it All Back 2.0 and Suit and Jacket
Lauren Daigle is originally from Louisiana where she drew most of her inspiration for her music style. This influence includes a wild mix of zydeco, blues, and Cajun music. She wasn't originally planning on taking music seriously until she contracted infectious mononucleosis, which she said really inspired her to take charge. She is described as a Christian artist, however some of her songs are secular.
Best songs:  You Say, Trust in You, and Still Rolling Stones. 
The Band Camino
The Band Camino is a Memphis based indie pop/rock band. The band met at the University of Memphis and quickly created a style they describe as modern rock with 80s production. They got their name from the Spanish word "camino" which means path in Spanish. Essentially, they are on the "band path." Their music is slower, with electric and acoustic beat build ups.
Best songs: 2/14, My Thoughts on You, and The Black and White.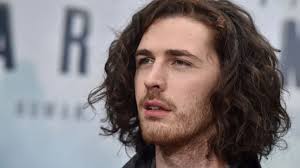 Hozier
Andrew Hozier-Byrne (Hozier) is an Irish musician and singer from County Wicklow, Ireland. His inspiration drew largely from his father, who was a blues drummer by night, banker by day. He studied music at the University of Dublin but dropped out later to record his first EP at Universal Music.
Best songs: Take Me to Church, Cherry Wine, and Work Song. 
Gary Clark Junior
Gary Clark Junior is best known for his combination of blues, rock, soul and hip hop. His music is well renowned, with Rolling Stone declaring him "Best Young Gun" in its  "Best of Rock" issue. His guitar playing and musicality is something to watch out for if you are a guitarist.
Best songs:This Land, Low Down Rolling Stone, and Bright Lights