Keller Looks to Lead Varsity Soccer to Successful Season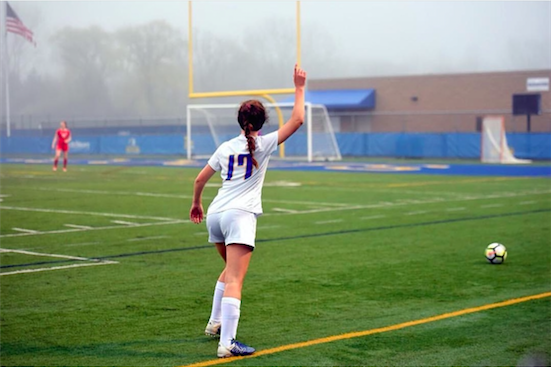 As the snow slowly fades away, spring sports are quickly kicked into overdrive. Cold practices turn into beautiful days and the dense air is perfect soccer weather. Making big steps forward the past few years, the Varsity Girls soccer team has become a dominant force in the North Suburban Conference.
This is credited to the loyal girls who have stuck with it when many others didn't. Leading the charge is senior Leland Keller. Her success on the field has continued to grow, a junior captain last year earning MVP honors alongside all-conference, all-sectional, and all-academic.
"She is very consistent and knows the right thing to do. Since I also play Center D, I know that she will always back me up, but I think what makes her the best is that she is very versatile," Maggie Mick said. "She has great offensive skills and can dribble up the field, but she's very calm and knows when to step in on defense. Her anticipation is flawless and she works so hard."
In addition, the senior defender has decided to further her career in the small town of Granville, Ohio, where she will attend Denison University next fall.
"I'm super excited… because I get to continue my soccer career at a high level and it's a fall sport [so] it will be a good way to meet new people as soon as I get to campus."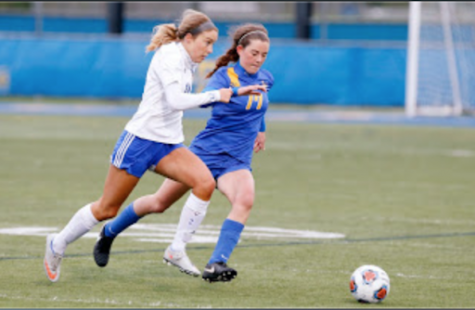 But more importantly, the soccer stud has this season to worry about before she gets sent off to college.
The Scouts finished 12-4-1 last year and look to be even better this season. Keller will be accompanied by her younger sister Hayden.
The team also returns their two leading scorers from last year, junior Grace Hardy and senior captain and Wisconsin La-Crosse soccer commit, Ainsley Allen. The duo combined for 16 goals just a year ago.
In addition, Goalie Sophia DiVagno is back and was also just recently elected as captain. She's coming off a strong sophomore year that brought all-conference honors. To start off the season on a high note, the girls took down St. Viator by a score of 3-0.
Last spring the group only lost six seniors and they're ready to make their mark this year.
"I think this group has a lot of potential. We have a lot of depth and all of our subs can play at a really high level. We've only had a few practices outside and you can already tell that we'll be a very competitive team this year," Keller said.
The girls are once again coached by Ty Stuckslager, Steve Douglass, and Meghan Laughlin.
The team is looking to be aggressive this season. They even have a saying to remind them of it.
"A long time ago the team was warming up for a pretty competitive game and the head coach told the girls they needed to get "ratchet," as in aggressive, and ever since then it's been a running joke because we've never been an overly aggressive team and we just use the term to get pumped up for games," Keller said.