26.2 Miles to Triumph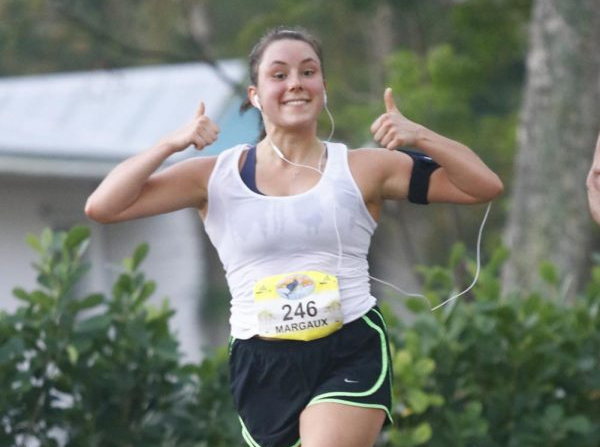 At 6 a.m. on a Sunday morning, this soon to be marathon runner walked up to the starting line ready to embark on a satisfying but grueling task. With her dad by her side, and 1,327 other people, senior Margaux Miller mentally prepared herself for five hours of pure push.
16 weeks before this moment, Miller decided to participate in the Treasure Coast Marathon in Stuart, Florida.
"I really didn't have a reason other than why not. I al.o don't play a winter sport, so I had nothing else to do," she said,
With this hopeful attitude, Miller began her training for the 26.2 mile marathon. To organize her run, she used an app called Hal Higdon, which was made by a famous runner. On the app there are a plethora of marathon plans for different level runners.
Miller ran four days a week, with the longest runs on the weekends. The plan would tell her when to walk, when to push, and when to crosstrain.
Starting off by running about 5 miles on a weekday and 10 miles on the weekend, the app slowly upped the distance to 10 miles on a weekday and 22 miles on the weekend, which slowly prepared her for the marathon.
Of course, there were points during the process when Miller questioned her decision.
"I wanted to stop when I hit the biggest wall in January," Miller explained. "It was too cold outside so I had to run 16 miles on the treadmill, which got me very anxious and nervous."
Despite the doubt, Miller pushed through her worries and finally reached March 3: marathon day. The weather in Florida was problem, though. The temperature was 85 degrees and very humid throughout the entire race.
"It felt like 90 degrees and there was a five-mile stretch, which was in the sun and was very brutal," Miller said.
However, he temperature couldn't stop Miller from reaching the finish line. Miller had supporters to her left and right but also in Chicago. Using an app called Racejoy, all of her friends were able to text her saying things like, "Last mile!" "You can do it!" and "Only a little more!"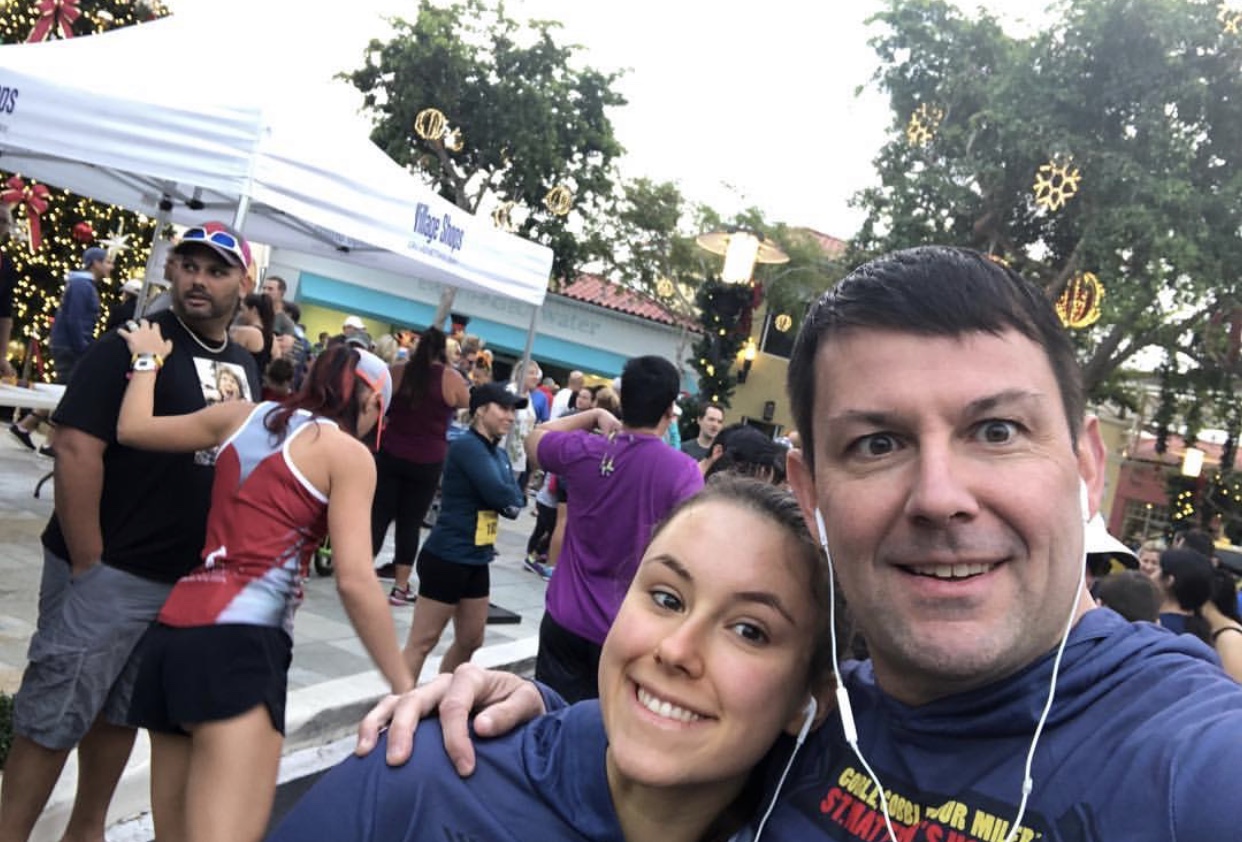 Miller explained how people were yelling out of cars and on the sidewalks with signs to support all of the runners. They were a heartening reminder that she could finish what she started. Heading towards that last mile, Miller had a pit stop at mile 25.
"Mile 25 was my favorite mile because they had jelly beans and it was so exciting. Nothing tasted better than those jelly beans," Miller said.
With some jelly beans in her stomach, Miller not only finished the marathon but also finished first in her age group.
Excited but exhausted, Miller celebrated with her running partner, her dad.
"It was fun to experience this with him. My dad and I haven't always been super close and this brought us a lot closer," Miller said.
The hot weather definitely played a role in her finishing time. Being used to the dry and cold Chicago weather, Miller had to adjust her speed and take care of her body.
"I felt like it really slowed me down, and I don't do very well in hot climates," Miller discussed.
With a goal time set in mind, Miller was a little discouraged looking back and seeing that she didn't reach the time she wanted. However, she continued by saying, "It's not about the time it took me to finish. The experience is much more rewarding."
With one marathon checked off her list, Miller will not stop there and wants to run in the Chicago marathon next.
"I came for the race, stayed for the jelly beans," she said.