Where to workout around Lake Forest/Lake Bluff
Hang on for a minute...we're trying to find some more stories you might like.
With spring break only a month away, workout classes are sure to be booming with people wanting to become stronger and healthier before their vacations. There are tons of workout classes in the area, so here are 10 of the highest rated and most popular fitness classes near Lake Forest.
Few are accompanied with quotes from people who have taken a class themselves, and they are in order of distance from the high school for reference!
—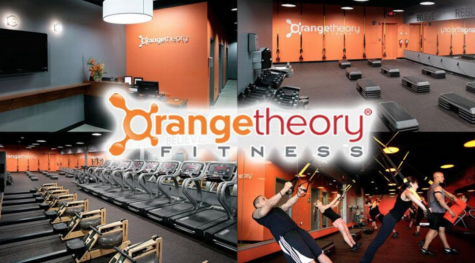 Orangetheory Fitness (.4 miles away)
Orangetheory is a 60 or 90 minute group workout class accompanied by a heart rate monitor worn either on your wrist, arm, or chest to help guide your workout. Each class includes a mix of high-intensity intervals on the treadmills and rowing machines, and strength intervals on the floor with weights. The workouts and instructors change every day and are structured to accommodate a variety of fitness levels.
Junior Frances Hickey, an Orangetheory member and now Sales Associate, has been going to the classes for three years.
"It's a full body workout that focuses on strength, endurance and power by implementing treadmill, rower and floor exercises. I was addicted after my first workout by not only the class but all the awesome members and staff. They are some of my favorite people and a huge part of why I always look forward to going," she said.
—
The Dailey Method (.8 miles away)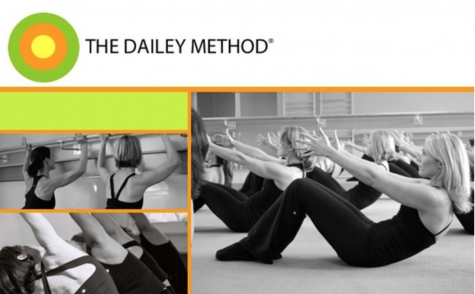 The Dailey Method is another 60 minute workout class that combines ballet barrework, core conditioning,
and muscle strengthening through yoga, pilates, and orthopedic exercises. It starts with 40 minutes of cycling and then finishes with 20 minutes of upper body toning, core strengthening, and stretching off the bike. The class delivers a balanced, full-body workout and a high calorie burn.
Senior Anna Brush worked at The Dailey Method this past year.
"There are all types of people who go there. All ages, all genders, and there are a variety of classes you can take. The energy levels in the classes are super high and you are guaranteed to get a super tough workout," she said.  
—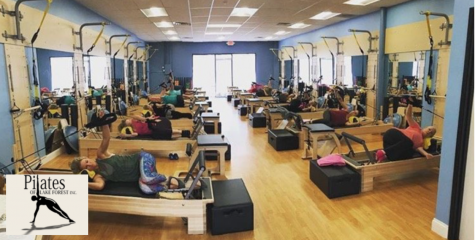 Pilates of Lake Forest (.9 miles away)
Pilates of Lake Forest is a 30-60 minute workout class specific to the needs of your body through one on one instruction or small group mat classes. They state their benefits as increased strength and muscle tone, flexibility and joint mobility, improved posture and balance, and even decreased back pain and a leaner physique.
—
Crossfit Lake Forest (3.5 miles away)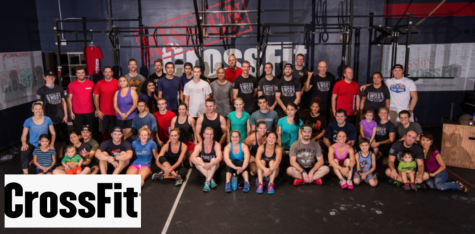 CrossFit Lake Forest is offered as a one-on-one class with a coach or as a 60 minute group workout class. They have a variety of equipment to use during the class- barbells, kettlebells, pegboards, and even monkey bars and indoor turf. Their mission is to cultivate a community of athletes striving to be the best they can be and living life to the fullest. Their coaches are highly certified to help you set goals, teach proper form to prevent injury, and design training programs for you.
—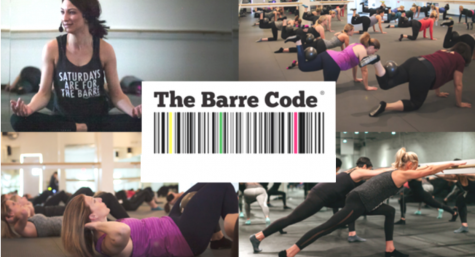 The Barre Code (5.6 miles away)
The Barre Code is a 50 minute full body workout class which includes barre as well as dynamic movements to make your muscles burn. The class ends with a mindful, deep stretch that will leave you feeling accomplished and centered. This fitness class is designed to help clients find their strongest selves, with an emphasis on positivity, motivation, and empowerment.
—
Pulse Boxing and Fitness (5.7 miles away)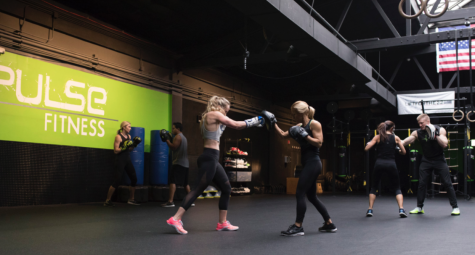 Pulse Boxing and Fitness is a 60 minute intense combination of strength training and boxing. It involves high-intensity boxing intervals split with strength exercises using TRX, dumbbells, Bosus, and stability balls. They have a variety of classes and personalized training programs.
—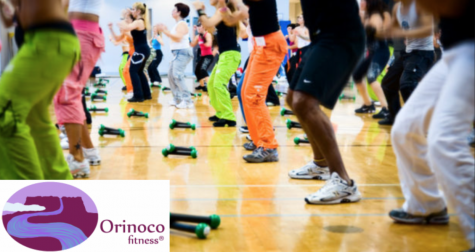 Orinoco Fitness (5.8 miles away)
Orinoco Fitness offers 60 minute group fitness classes that combines Zumba, Hip-Hop, Yoga, Pilates, Strength, Tai Chi and Barre in a friendly atmosphere. They have highly qualified instructors and a state-of-the-art studio, and offer a ton of different fitness classes to fit many individual needs.
"Orinoco Fitness combines a pilates and barre class together to create a super fun class. It works all the little muscles you seriously didn't know you had," Junior Marissa Giangorgi said.  
—
The Bar Method (5.9 miles away)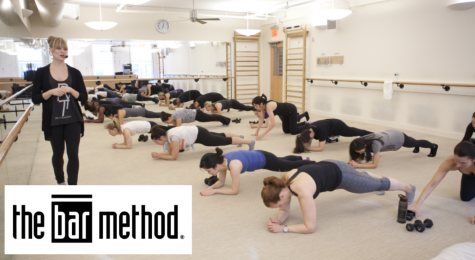 Bar Method is a 45-60 minute class starting with a warm-up, upper-body exercises and push-ups in the middle of the room, followed by a sequence of leg and seat work at the barre and core exercises on the floor. You use your own bodyweight for resistance as well as weights, mats, and a ball. Each class is unique and students of all levels work within their individual limits.
—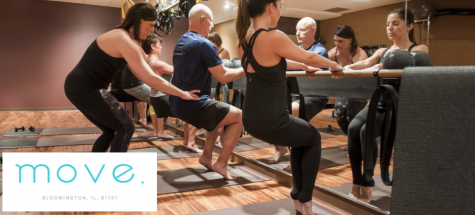 Move Studio Pilates & Spin (7.2 miles away)
Move Studio Pilates & Fitness is a 50 minute individual or small group class. It includes pilates, TRX, and cardio/strength programs that will help you to improve coordination and strength. The class works to lengthen and rebalance the body, and give you longer, leaner, muscles and a stronger core.
—
Pure Barre (6.8 miles away)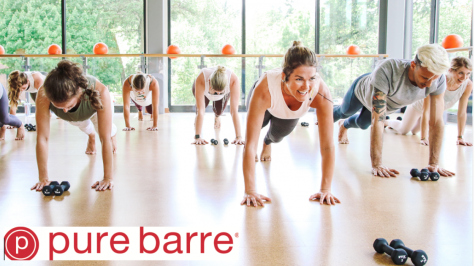 Pure Barre is a 50 minute total body workout class that uses the ballet barre to perform small movements. This class burns fat, sculpts muscles and creates long, lean physiques.
There are plenty of other classes in the area too, of course, but these are a few that are well-known and highly rated. Check out these workout classes if you want to experience something new and get stronger while you're at it!
About the Writer
Ava Manelis, Staff Writer
Ava Manelis is a junior at LFHS who is on the poms team. She is an active member at CROYA, and loves listening to music, drinking coffee, and hanging with...