2 Chainz New Album Review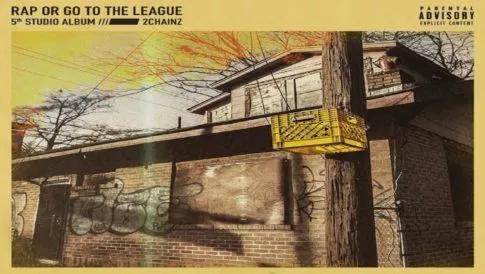 Following his 2017 classic, 2 Chainz recently released his new album, Rap or Go to the League. Shortly prior to the album release, a tracklist was previewed. Immediately, the anticipation built as fans acknowledged the several features on the album: Kendrick Lamar, Travis Scott, Lil Wayne, Young Thug, Ariana Grande, and more. To many, 2 Chainz does not belong in the group of top tier rappers. However, Rap or Go to the League proved them wrong.
The 14 song, 55 minute album is an instant classic. The intense energy is kept throughout the album for the most part, and the production is first class. Every beat on the album is interesting, new, and exciting. A catchy flow is maintained over the course of the 14 tracks, and the energy level varies between somewhat energetic, to immensely energetic. "Momma I Hit a Lick (feat. Kendrick Lamar)," "Whip (feat. Travis Scott"), and "Money in the Way" are some of the albums strongest tracks. The album provides several hits, along with several strong supporting tracks. The five star production and instrumentals allow the album to have tremendous replay value. Throughout the project, 2 Chainz proves his ability to include advanced lyrical play while keeping the listener interested with an upbeat, catchy flow.
Shortly after the release of Rap or Go to the League, it reached the number one spot on Apple Music and has remained there since. Due to its great reception by the public, the album is expected to debut in the top five in the next cycle of the Billboard charts. This project can easily be considered an instant classic, and has already received an immense amount of love from rap fans.
About the Writer
Stephen Young, Author
Stephen Young is a Junior at Lake Forest High School who plays basketball and is an avid hip-hop fan. You can find his writing in the In Music and In Between...