Girls' Varsity Water Polo: A Spring Sport Preview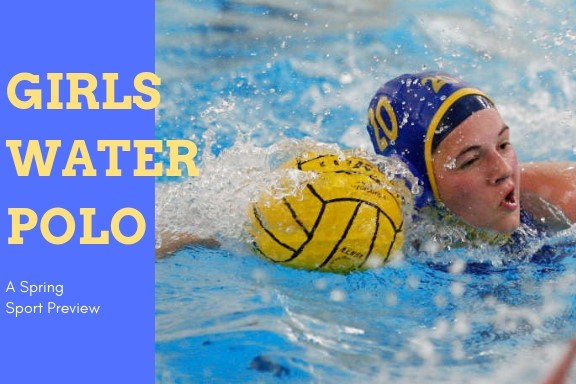 On February 25th, the Girls Varsity Water Polo Team grabbed their suits and headed for the pool to begin their spring season.
Last year, the team finished conference with two wins and two losses. Improving always, the team is anxious to beat this record and bring the team to new levels of victory. "Our best team played during my freshman year. But I think that our team this season will be equally as good, if not better. We have a lot of new faces that will be able to contribute to our success," says senior and varsity captain Flynn McClellan.
The girls will have plenty of opportunity to bring home the gold for the Scouts as they are playing eighteen games this season, in addition to three major tournaments. The small team is incredibly close knit, creating a great team environment. "As much as I love to win games, the emotional component of the girls working together for a common goal is more important to me and I'm very excited to see that," details Flynn McClellan. Teamwork is something these girls certainly understand. Without their close bond and ability to work together, the team would not be as successful as it is.
Coach Colletti and Coach Boothe are excited for a new season. With the help of varsity captains, Flynn McClellan and Lily Mass, the team will undoubtedly meet success against their rivals. According to team players, Girls' Water Polo's biggest rival is Libertyville. Thus, all team members are looking forward to their games against them as they should be fast paced and competitive.
For seniors Bella Watters, Lily Mass, Flynn McClellan, Lauren Garriques, and Siena Phelps, the plan is to go out with a bang. While none of the girls know if they want to play water polo on a college team, the majority are hoping to continue their water polo careers in college as a club sport. To many of the girls, water polo has been an essential part of their high school experience. Senior Lauren Garriques says she loves "the close and supportive team atmosphere, as well as the intense game play and conditional integral to the sport." For Lauren, among many of her teammates, water polo brings out the best features of many different worlds.
Outside the pool, the team is looking forward to many more team bonding events. While nothing is set in stone, the girls are excited to organize team bowling outings and a crossover event with the boys water polo team as well.
The games this season are expected to be exciting and intense! Watch out for the Scouts this season and don't forget to cheer Girls' Water Polo onto victory! Go Scouts!