Spring Break Outfit Dupes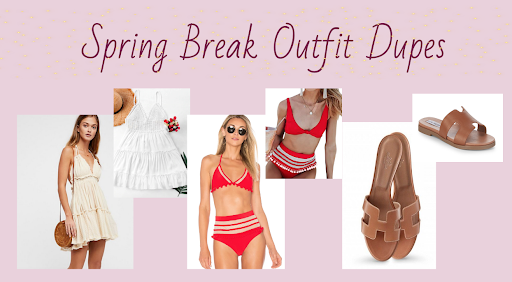 Are you in need of a cute, beach day outfit but don't want to spend all of your savings on it? Here are some dupes of expensive brands that you can wear for Spring Break for a fraction of the cost! This features a dress, swimsuit, sandals, sunglasses, a bag, and a hat.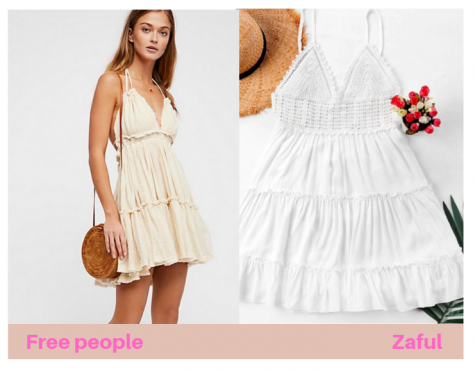 This bohemian style dress from Free People, '100 Degree Mini Dress,' is $78, but Zaful has a similar style dress for only $24.99. This dress is perfect to throw over your swimsuit for the pool or the beach. You can easily dress it up or down with some accessories.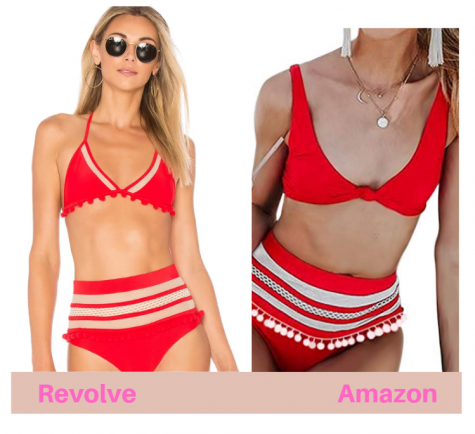 This Tularosa bikini 'Nina Top and Thessy Bottom,' was a big hit this past year, and it's still on trend! The bikini top and bottom come to a total of $166 on Revolve, but Amazon has this similar bikini for only $20.99. This is an awesome staple piece with great reviews on Amazon!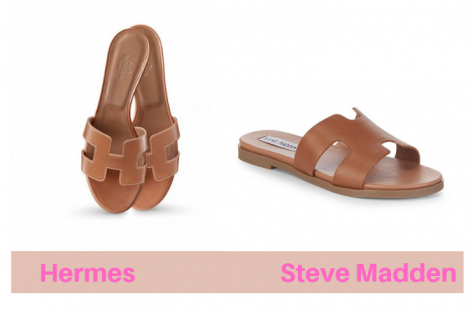 Hermes sells the 'Oral Sandal' for $700, but Steve Madden has dupes for only $39.99 (on sale!) These are called the 'Dariella Leather Sandal.' These slip-on sandals are currently the big thing, so get them while the price is right!
These tortoise 'Shield' sunglasses were a big hit, and were even seen on Kim Kardashian. The Celine pair starts at $410, but on Revolve, they are only $59 and there is barely any noticeable difference.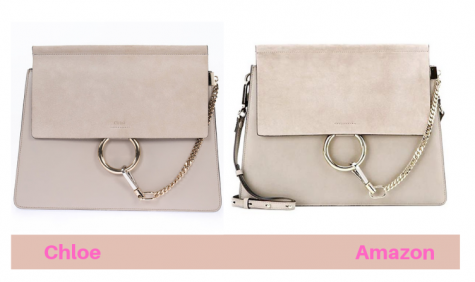 To accessorize, a bag is a must! This Chloe 'Faye Shoulder Bag,' is $1,950 but Amazon has this bag for a much cheaper price, at $84.99. You can keep all of your beach essentials in this bag: sunscreen, sunglasses, headphones, speaker, and your tanning oil.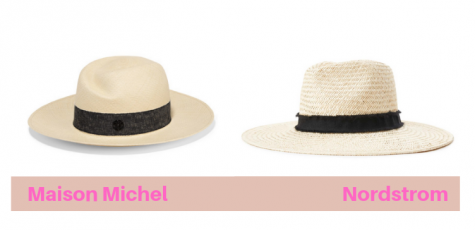 To top it off, this gorgeous Maison Michel's hat is $527 and called 'Virginie Hat.' Nordstrom has a great dupe that only costs $56, a lot less than the original hat.
You can still be stylish for a low cost yet still have the trendiest pieces for this Spring Break. Happy shopping!