Friday Five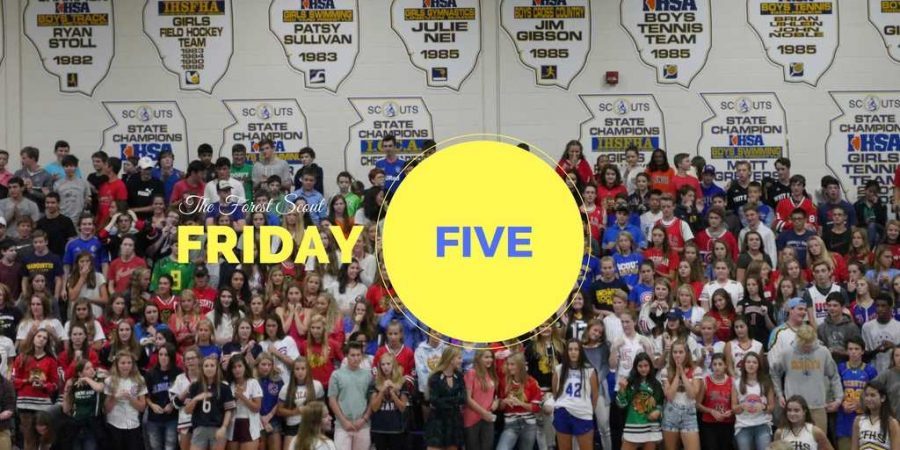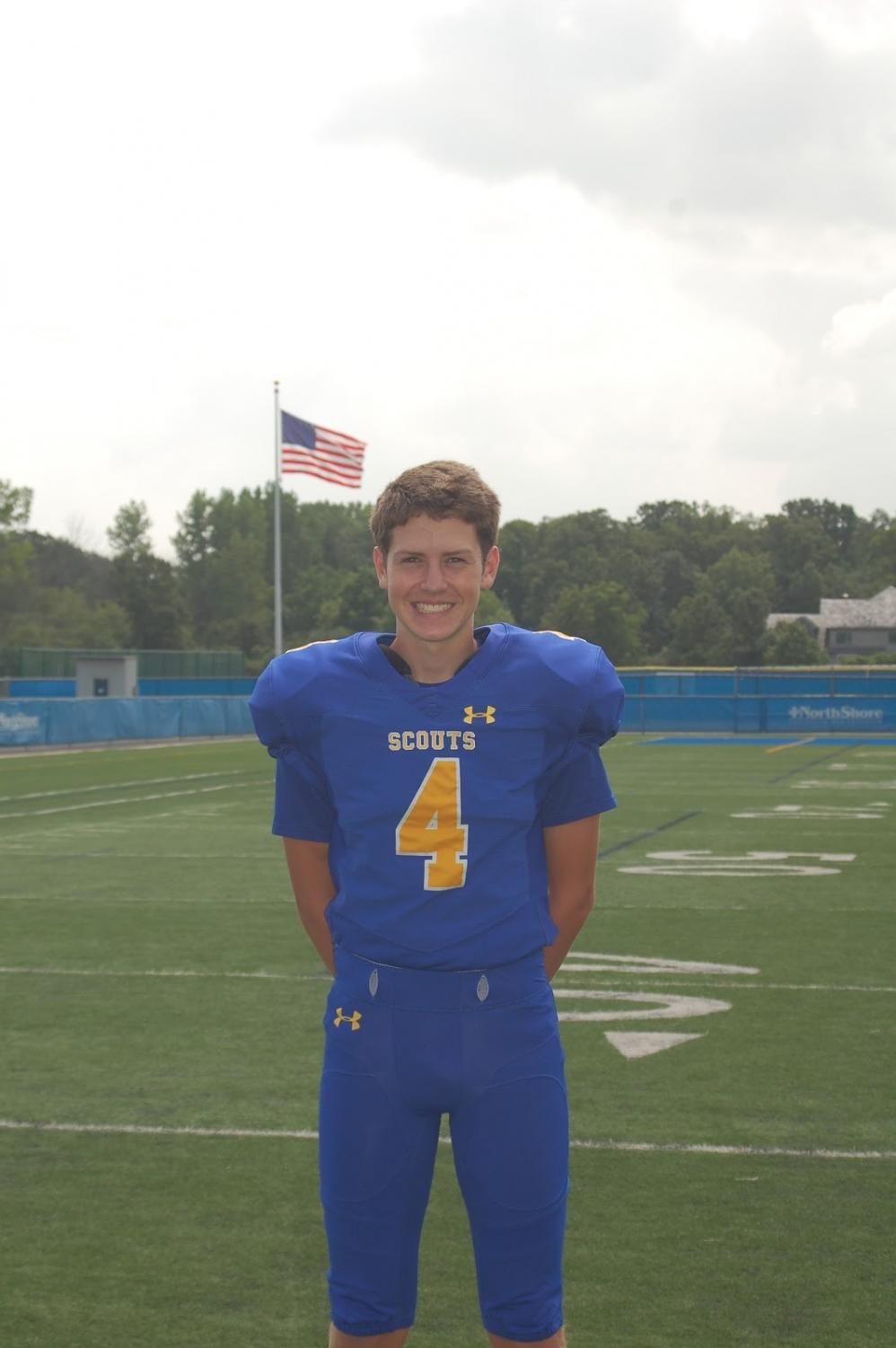 In passing, you may see senior James Swartout sporting his signature look: white socks, New Balance tennis shoes, sweatpants, and a hoodie. It's a look that never seems to fail him.
But Swartout is deeper than his casual outfit conveys. He is an integral part of our community, serving as the hour keeper for NHS, a member of the track team, participant for Big2Little and captain of the varsity football team.
Senior Madelyn Marshall called Swartout "one of those people that can make everyone smile."
"He just has this happy vibe about him," said Marshall.
"His work ethic is pretty impeccable for a 17-year-old," said Marshall.
During his infamous study breaks, Swartout is often caught dancing to his favorite song of the week, and then quickly returning to his studies. "He just always works hard in everything he does. He also wants other people to succeed," said Marshall.
This desire is described as "pure selflessness," said senior Eddie Scheidler.
"He'll drop anything and everything to help someone before thinking of himself," said Scheidler.  "Whether it's going through the playbook before practice or explaining the newest physics concept, you can always count on him to be there for you when you need him most."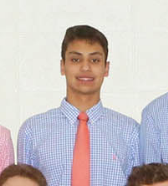 Varsity swimming is known as a massive commitment both physically and mentally. Those who choose to take on such a challenge are generally upperclassman who have already put the hours in on JV, but a talented select few dive in at the first possible opportunity.
Freshman Sidd Ojha is one of these extraordinary swimmers, and although he moved from Pennsylvania just earlier this year, Ojha has already made major contributions to the team.
"Sidd's a great athlete and lightning-quick in the water," said varsity Captain Carlos Minetti. "He's really not what you'd imagine when you hear 'freshman.'"
Ojha specializes in backstroke, but also excels in butterfly and freestyle. In a Dual Meet against Warren a few weeks ago, he took first place in 100 Fly, 100 Back, the 200 Free Relay and the 400 Free Relay.
"Great attitude, great work ethic, and great determination," said Head Coach Cindy Dell. "Super conscientious."
It is Ojha's calm and confident demeanor that earns him this high praise, and spending time with teammates in and out of the pool has allowed him to step into a leadership role. For students giving swimming a try for the first time in their lives, Ojha is a self-assured workhorse who leads by example.
"Sidd's very focused and motivated, but also a great teammate… one of my favorite people to talk to on the team," said junior Joey Goodsir.
Between his self-discipline in the pool and amiability among teammates, Ojha is undoubtedly an integral part of the Swim Team already.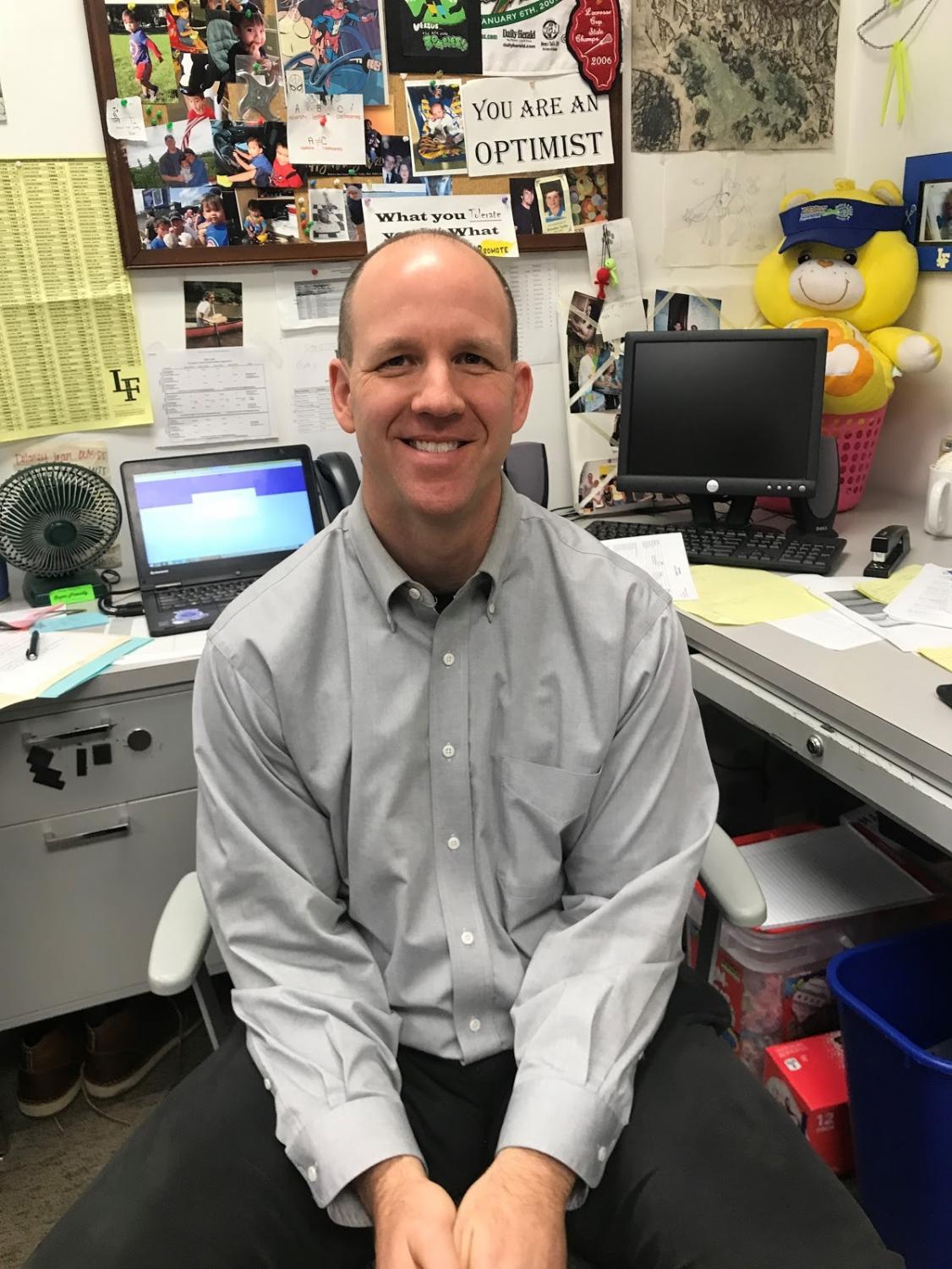 The social workers office is one of the most underrated benefits at our school. Many students go all four years without even stepping foot into the social workers office; however, it has some of the best administrators available.
Social worker Mr. Maigler  has influenced the lives of so many students. He is one of the most helpful individuals at our school.
From personal issues to homework problems to college tips, he is always there to support you, and he always has the time and energy to listen.
"He has been one of my biggest support systems throughout my high school career," senior Alyvia Rohrs said. "There hasn't been an issue that Mr. Maigler hasn't helped me resolve."
Nearly everyone who knows Maigler loves him, making him a very popular (and busy) person. Despite this, Maigler always magically makes time for every single person that comes into his office.
"He knows how to help with any conflict that arises in your life and is always there. He has the best advice to give no matter the situation," said senior Caitlin Sarver.
He has truly made our school a brighter and happier place.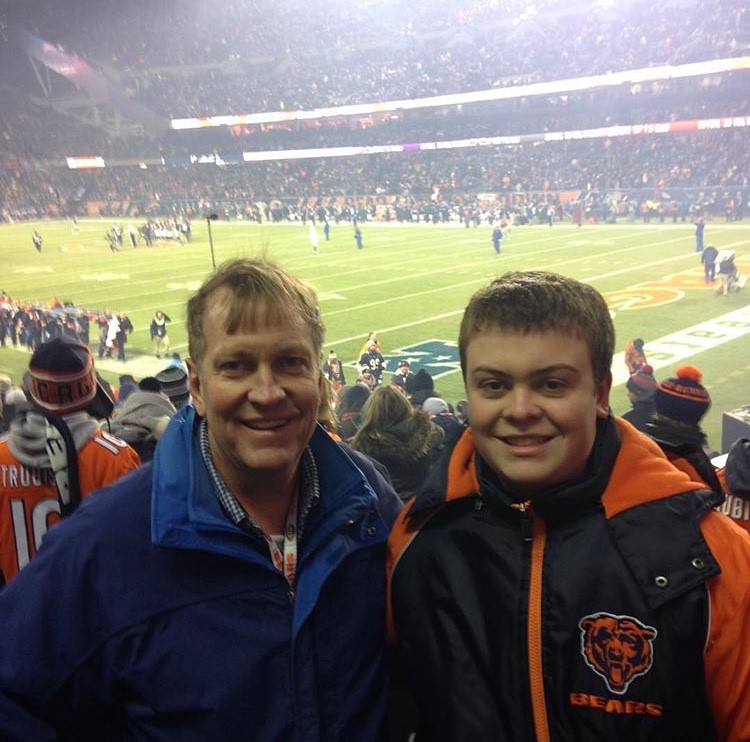 The above picture is a perfect introduction to  Junior Jay Decoster , who would bear the worst elements to see his Chicago sports team, The Chicago Bears.
"Jay is very passionate about sports, especially the Bears, as he is a co-host of the Bear Down Weekly Podcast and a season ticket holder. You'll learn so many new things about the franchise in just a few minutes with him. He is just a great guy," junior Connor Clark said.
Besides being known for his passion in the sports realm, Decoster can be described as an even better human being. Junior Andrew Shaw, who co-hosts the Bear Down Weekly Podcast with him, can attest to the originality he brings to the table.
"Jay is quite the human being once you get to know him. He is really just the kind of guy you can sit down with and just talk about life with," he said.
Jay flawlessly balances his academic studies, watching and talking about his passion for sports, along with his devotion to the sport of tennis, but he remains the individual most strive to be regardless of the situation he is in on the tennis court.
"Jay is a truly passionate kid. Whether it is for tennis, his love for Chicago, or hanging out with his peers, Jay is as dedicated and caring as they come," one of his former tennis teammate said.

In today's perennially polarizing political environment, one might do well to consider the example of freshman Dimiter Kramer.
Freshman Alex Kirages, who is active in Scouts with Dimiter, described his close friend of several years as constantly helpful and friendly, exemplifying those main principles of the Scout Law.
"If I have any questions or need help tying a knot, he can help me," Kirages said. "We are always willing to help each other."
Kramer brings his helpful spirit and gentle nature to Model United Nations, which he actively attends. Junior Litsa Kapsalis, who partnered with him to represent the Ivory Coast at a conference earlier this year, described him as an exceptional delegate.
"He is a confident and eloquent speaker," Kapsalis said, and his performance at the conference was "far beyond what is expected of a freshman" in the club, which currently draws much of its strength from the sophomore class.
Kramer authored his first resolution early last year, while most club members do the same as second-semester freshmen or sophomores. At the conference he attended with Kapsalis and the rest of the Model UN team, he won a first-place "Best Delegate" award — a distinction that eludes even the most experienced delegates.
Beyond his achievements, Dimiter sets an example of civility in all he does, addressing everyone with respect — even if he is dissecting their arguments with the intellect of a scholar and the practicality of, well, a Boy Scout. Where most are content to champion their ideas and back them up with ideological conviction, Kramer employs kindness and generosity to win his opponents over. In this, he is a role model for freshmen to look up to, and a paragon of patience we can all strive to emulate.
Junior Jack Lavanway, who alongside with Kapsalis and others leads the MUN club, said that Dimiter is "going to do great things in Model UN," and that is likely true of the rest of his endeavors in high school as well.
About the Writer
Ghost, Author
Ghost is a section of The Forest Scout that chooses to publish material anonymously in order to increase the depth of their investigative reporting. Ghost...