The Dish: Isaac and Moishe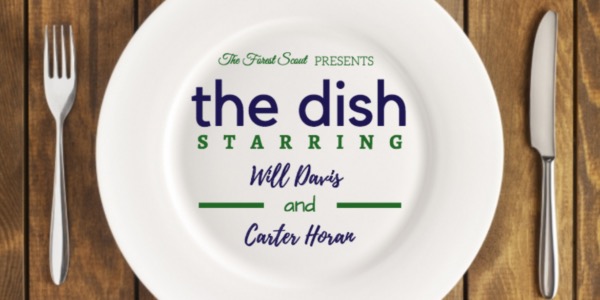 Along the beloved Highland park strip lies a hidden gem for many North Shore residents: La Casa De Isaac & Moishe. With two locations within a mile of each others, Mexican food continues to dominate the North Shore food market. The restaurant initially opened its doors in 2008 with the goal of bringing Mexican culture to Highland Park. And just four years later, the family-owned business opened another Deli in Highwood with the hopes of attracting new customers. Their menu covers everything from belgian style waffles for breakfast to full burrito plates for lunch. On Yelp, the business holds strong reviews with 4.5 stars out of the 5. Customers rave about their fresh meats, authentic mexican dishes, and affordable prices. Moishe also serves breakfast burritos, egg sandwiches, and waffles with portion sizes substantially bigger than most. With that in mind, we decided to takes our talents south of Lake Forest to visit Isaac & Moishe and put their dishes to the test.
Affordability: 6/10
As has become typical in recent Dish columns, Isaac and Moishe's weakest area fell under affordability. While not terribly expensive, we once again decided to indulge ourselves which lead to an inflated final cost. Instead of just getting the burrito and enchiladas, we decided to add on guacamole and drinks which pushed our total north of $50. For the dish sizes and quality food, the prices were actually relatively reasonable and we left feeling satisfied with what we ended up having to pay. With that being said, Isaac and Moishe's would not be placed under the frequent dining category.
Service: 9.5/10
On a quiet night near closing time, Isaac and Moishe's diligent workers didn't let up. Upon sitting down, we were gifted with complimentary chips and salsa that we couldn't stop eating. And once we finished the chips, less than a minute later another fresh batch was delivered. All the employees were attentive and dedicated to satisfying all of our needs during our experience. Surprisingly, we ordered two full plates of food and received it all in just 13 short minutes. Drink refills, more napkins, more guacamole, you name it, they did it. And after surfing their website, (http://www.lacasadeisaac.com/), it was impressive to hear that the authentic spot offers catering for large events. More than just a restaurant in Highwood, Moshi runs a deli and is a organized dedicated to the North Shore community. It's clear that Isaac and Moishe takes pride in their service and holds themselves to the highest standard.
Food Quality: 9/10
Probably Isaac & Moishe's best category, our food definitely lived up to and even exceeded expectations. In total, we ordered a burrito, enchiladas, a virgin pina colada, and some chips and guacamole. We found all of our food to be both authentic and delicious. The burrito was generously sized and stuffed to the brim with beans, cheese, lettuce, tomato and steak. A nicely toasted and crispy tortilla encased the contents and helped create the genuine mexican taste we were looking for. We also ordered an array of enchiladas (one cheese, one chicken, and one steak) that were served with sides of rice and beans. The enchiladas were drizzled in a delicious green mole poblano sauce which really added some personality to the dish. All in all, the dishes were delectable and the portion sizes were healthy which helped create a very enjoyable dining experience.
Environment: 8.5/10
From the dim lighting and bright orange walls, it's not hard to tell that La Casa De Isaac & Moishe is truly an authentic Mexican restaurant. The deserted bar looked lonely on a Thursday evening but groups of locals chatted amongst themselves while enjoying their meals. The spot has a selection of both booths and regular tables to satisfy every customer's needs. And with the two seating areas separated by a wall, the restaurant can fit a lot more people than we initially expected. Featured in the video, I & M's vibrat walls have become a canvas of art to represent life in Mexico with an array of exotic colors. The spot would be ideal for a nice family occasion or even a sports event with a number of viewable TVs. It's comparable to Tacos El Norte but carries a little more history than the Highwood classic.
3 Spears (out of 4)