Scouts Struggle Over Holiday Break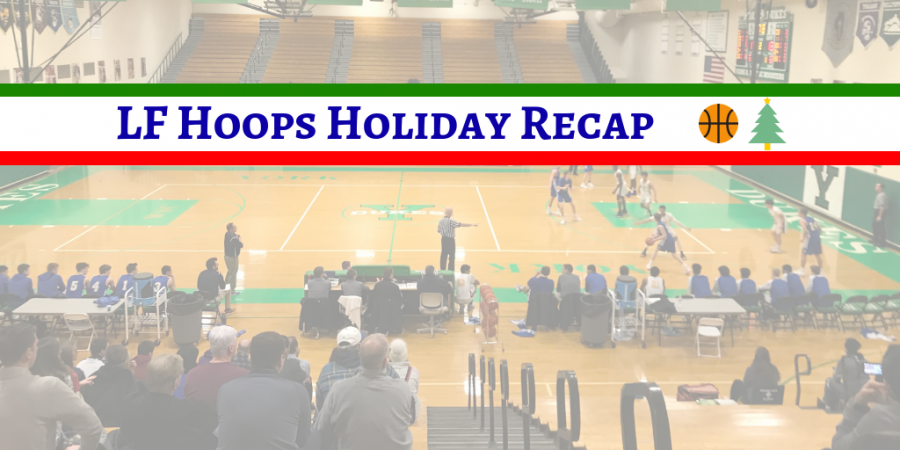 Final exam season came and went and for this school year that meant winter break was upon the exhausted but eager students. Although for the Boys' Basketball Team, this "break" wasn't much of a break. Coach Phil LaScala's team competed in the 45th annual Jack Tosh Holiday Classic held at York High School and also squared off against the highly-touted Waukegan Bulldogs at the "Dog Pound."
Jack Tosh Holiday Classic Scores:
12/26: 66-50 Loss to Lyons Township
Notable Stats:
Michael Pasquella: 15 pts, 6 rbs, 1 ast
Jake Fisher: 12 pts, 4 asts, 2 rbs
12/27: 42-31 Win over Palatine
Notable Stats:
Crawford Bolton: 16 pts, 8 rbs, 3 asts, 2 blks
Michael Pasquella: 14 pts 5 rbs
12/28: 49-47 Loss to Sandburg
Notable Stats:
Jake Fisher: 17 pts, 4 asts, 3 stls
Crawford Bolton: 15 pts, 6 rbs, 3 asts
12/29: 49-44 Loss to Elk Grove
Notable Stats:
Jake Fisher: 21 pts, 2 rbs, 2 asts
Crawford Bolton: 7 pts, 7 rbs
1/4: 64-46 Loss to Waukegan
*Conference Matchup
Notable Stats:
Crawford Bolton: 13 pts, 8 rbs, 3 asts
Jake Fisher: 10 pts, 3 stls, 2 asts, 2 rbs
A 1-4 record over winter break is nothing to be too happy about. However, the Scouts played some tough opponents and were in it until the very end in two of the four losses. The holiday tournament and conference matchup saw Lake Forest turn the ball over too many times to walk away with victories along with failed defensive stands when needed. This team seems to allow too many easy buckets after getting a hard fought one of their own. The Scouts also struggled to diversely score the ball. Far too often, only four or five Scouts reach the point column and an offensive attack settles to "live and die" by the three point shot. The recent matchups hopefully served as a tune-up as the Scouts need to earn some wins over the next few weeks to get momentum rolling as they head into the second half of the season.
About the Writer
Bobby Winebrenner, Editor
Bobby Winebrenner returns to The Forest Scout as a senior. He spent his summer playing golf with his dad and working as a camp counselor. He plays lacrosse,...