Best Dressed: Characters & All Out Christmas
For the last days of Spirit Week, many Scouts showed up as their favorite holiday outfits.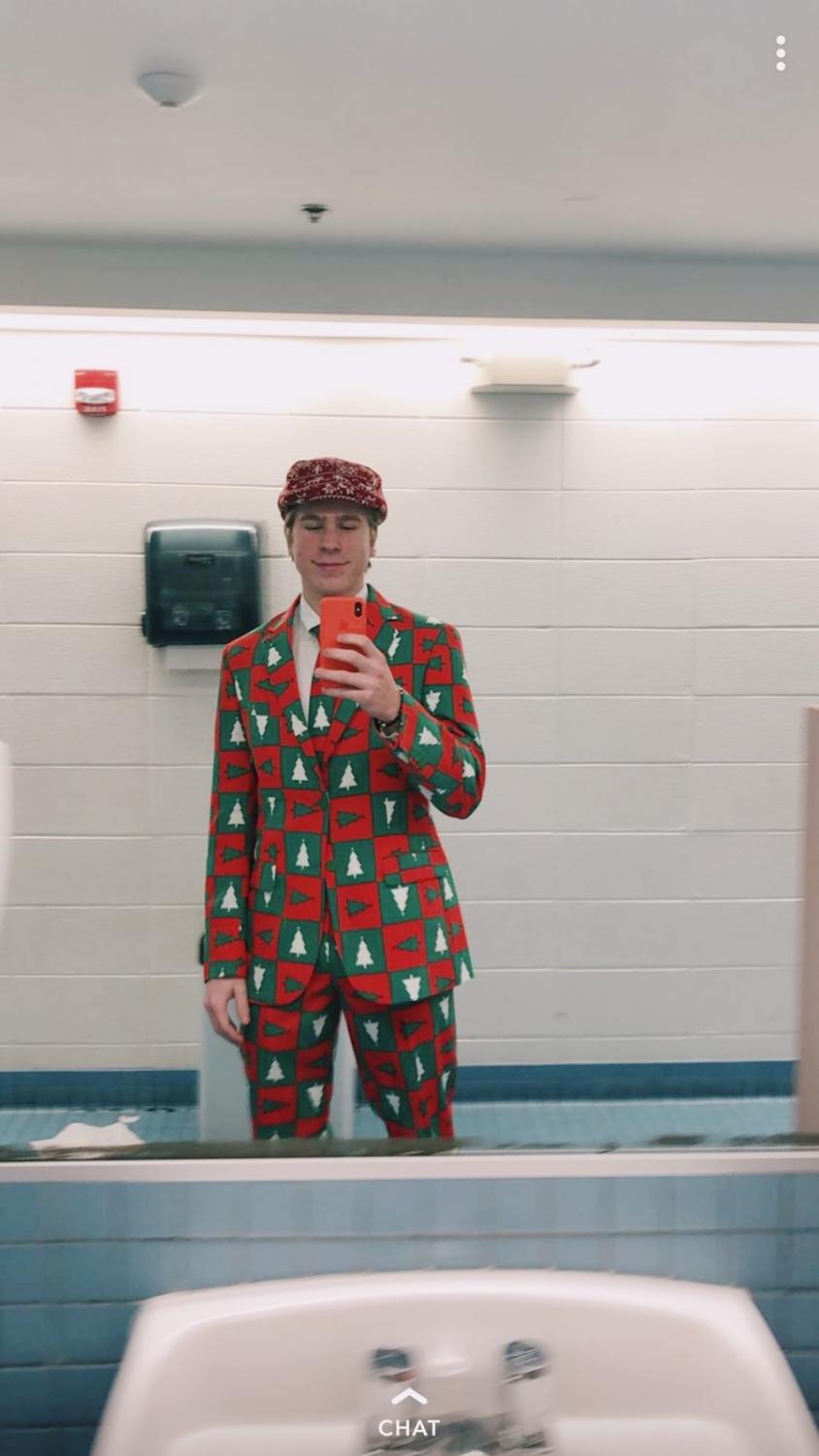 Senior Jack Nemickas pairs his Christmas Opposuit suit with a Christmas hat from Kohl's. Though not pictured, he is also wearing Charlie Brown Christmas Vans on.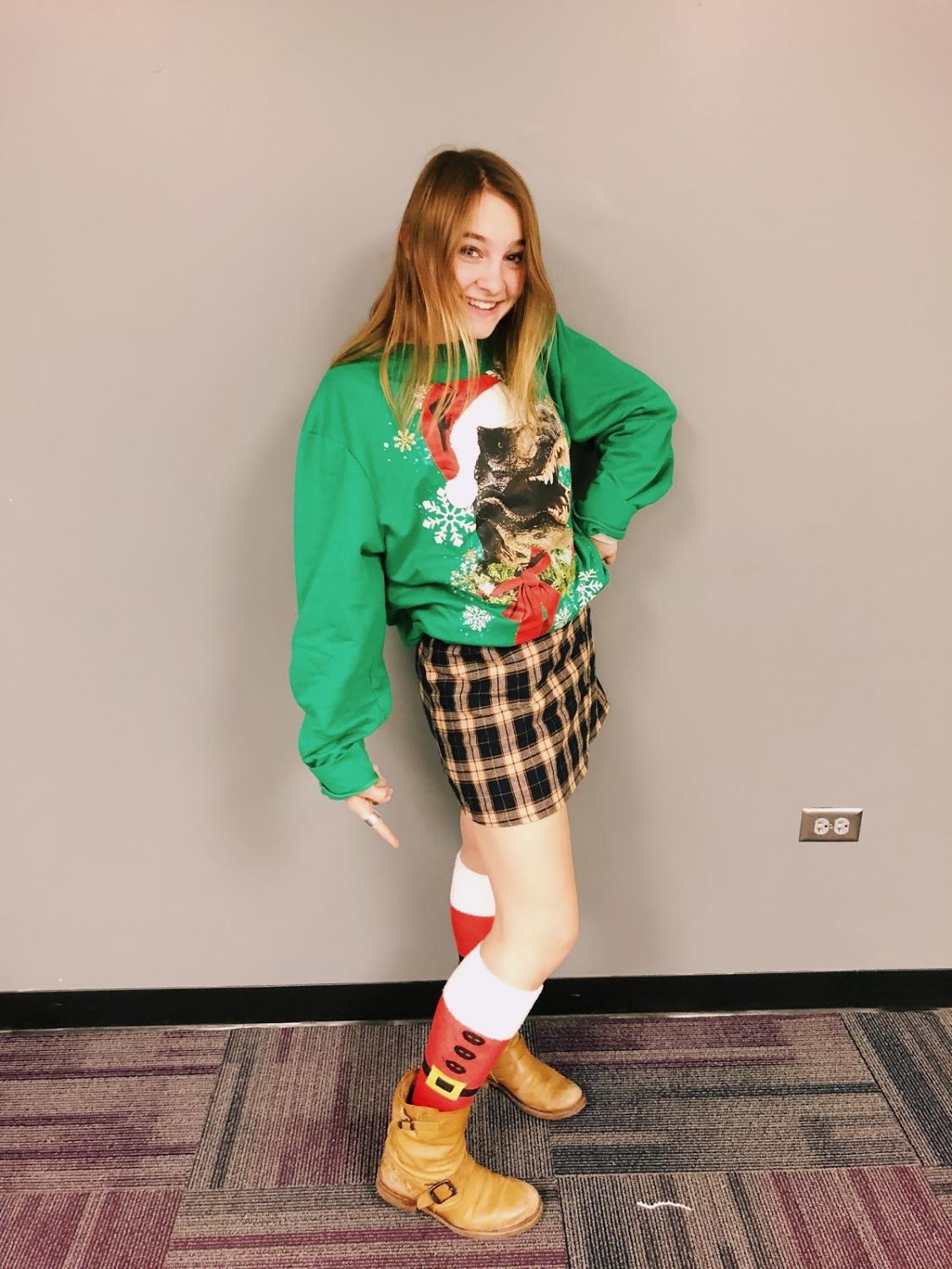 Junior Lexi Conley layered a Target T-Rex sweatshirt over her Target plaid dress. Santa belt socks from TJ Maxx, and she finalized this look with tan Frye boots.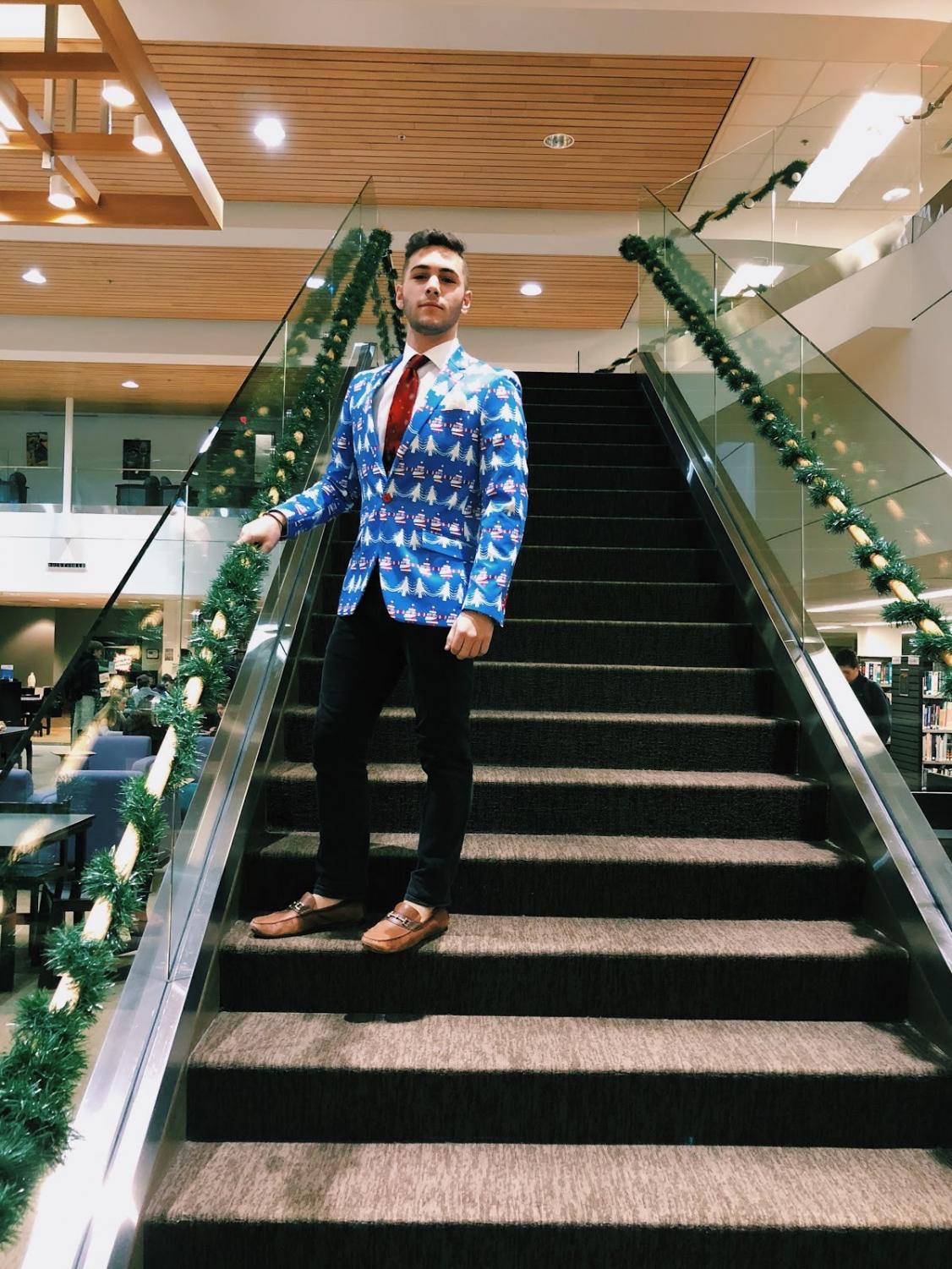 Senior Aved Markarian rocks his Christmas blazer, white dress shirt and red tie. Super festive Markarian!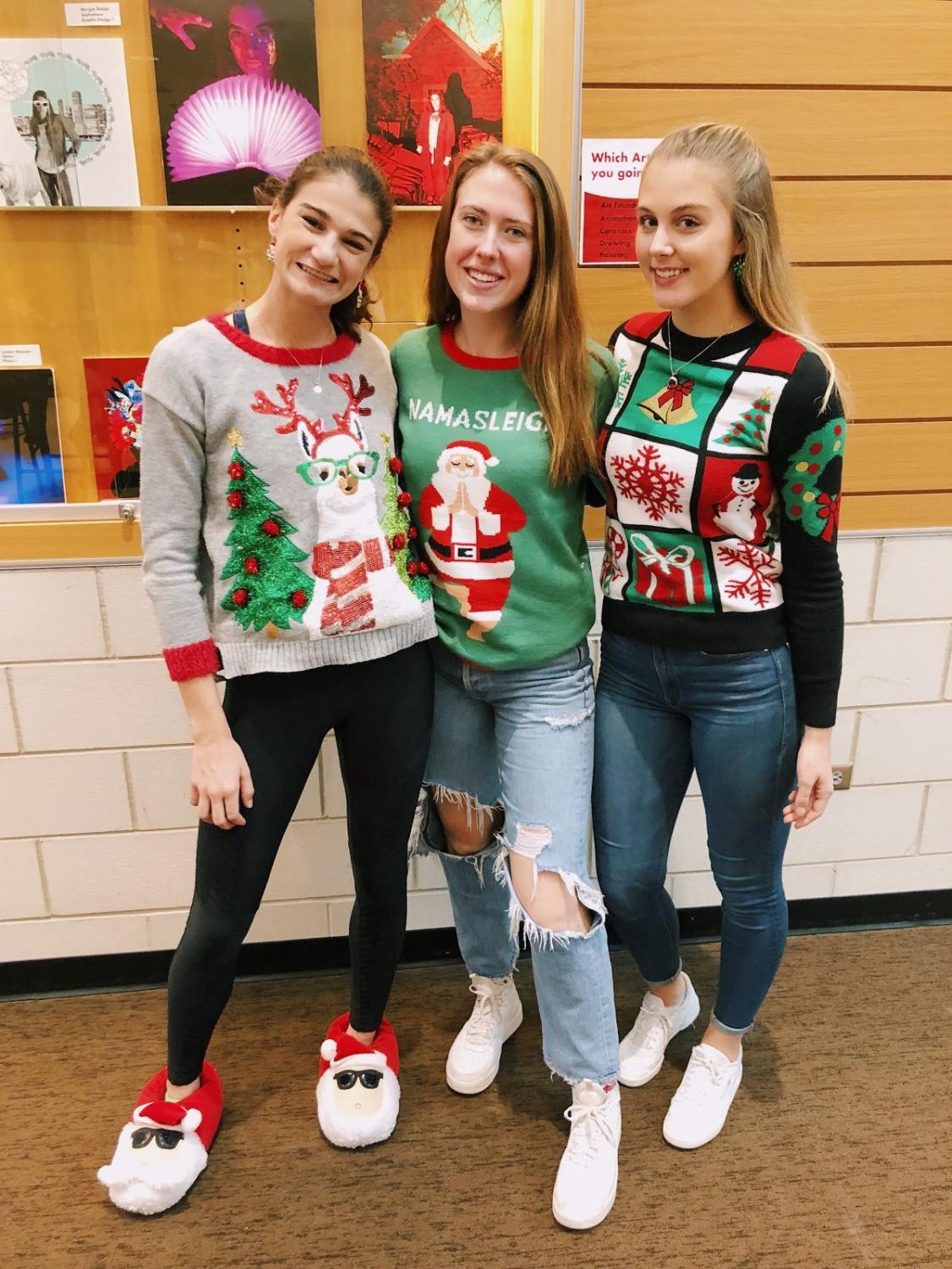 Juniors Sarah Bires, Margo Thornberry, and Courtney Woloson wearing fun Christmas sweaters from Target and Forever 21. Bires paired Santa with sunglasses slippers.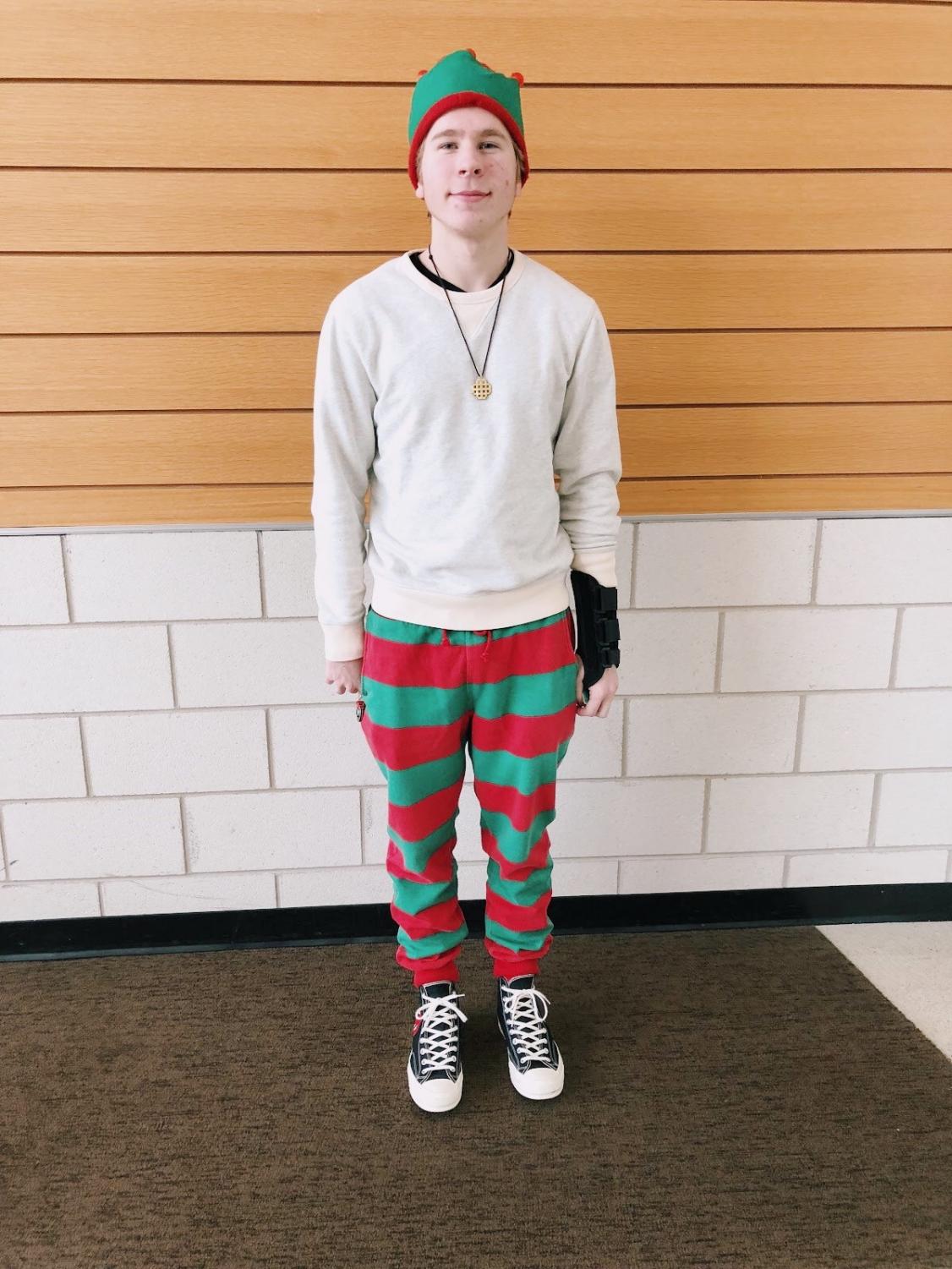 Senior Jack Nemickas paired his green and red striped joggers with a matching elf hat. He finished off this look by adding black Converse.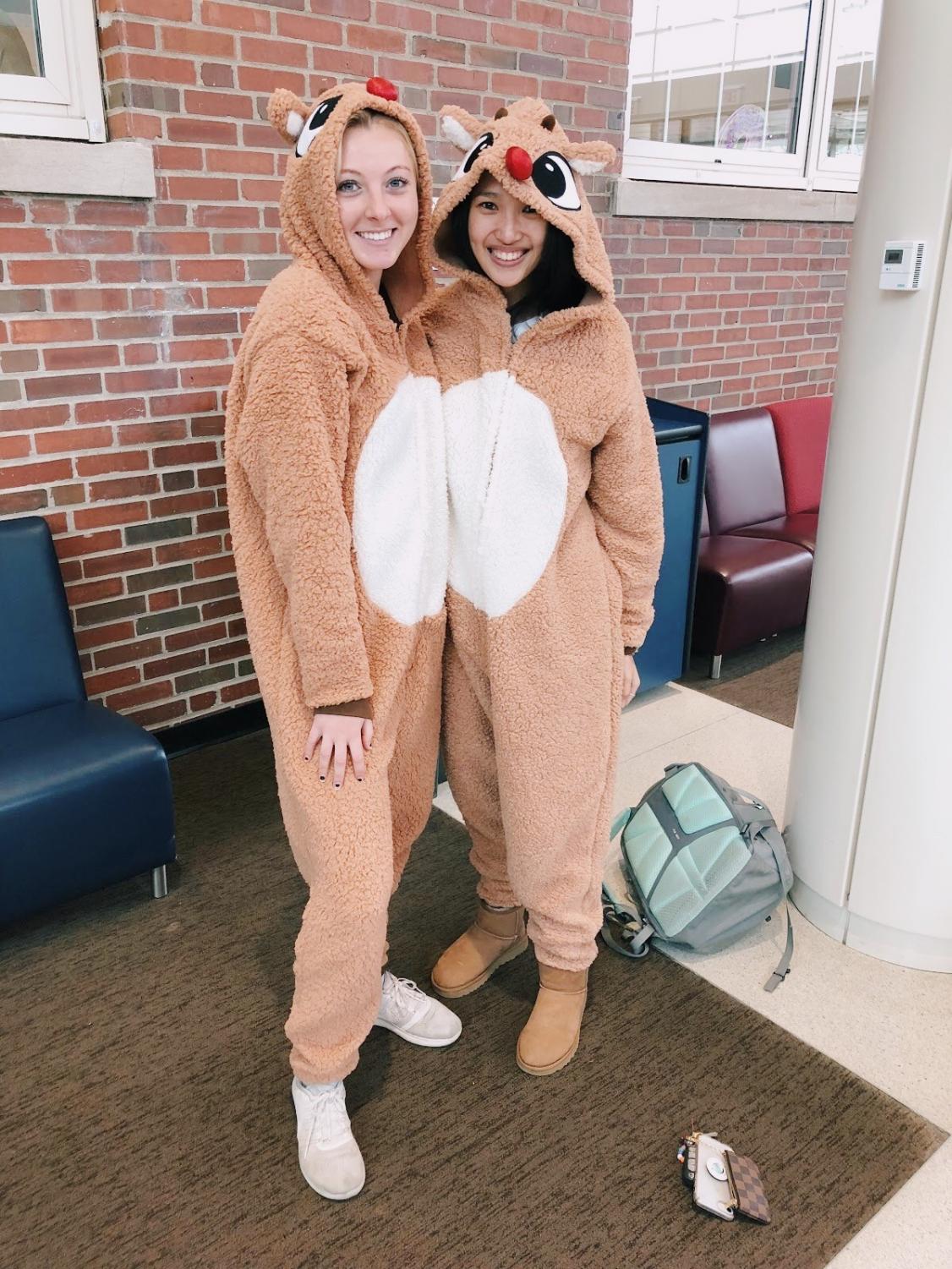 Seniors Isabelle Martino and Jen Leeson wear their matching adorable Rudolph onesies!
Thank you to everyone who participated in Spirit Week. Keep it up! Wishing you a Happy Holiday season.