Friday Five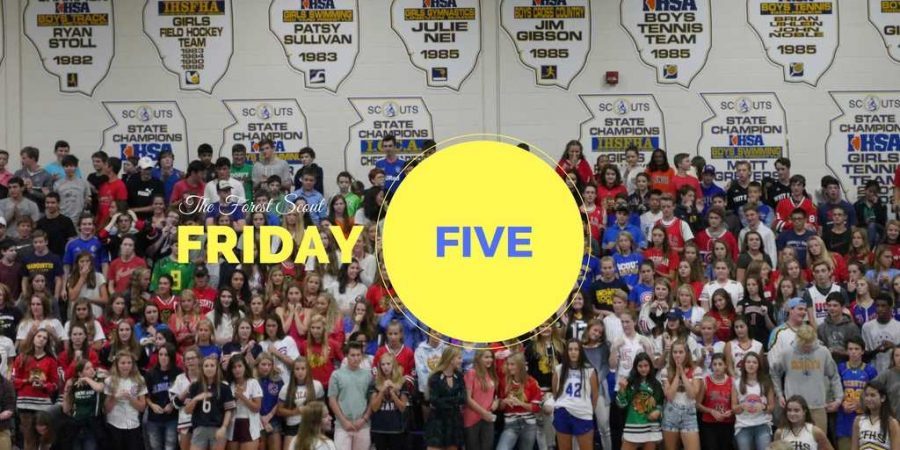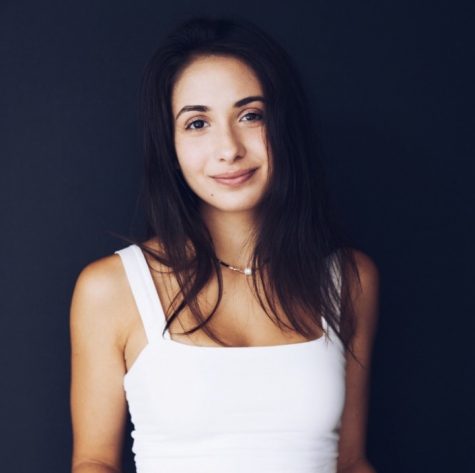 If you want to be put in a good mood, all you have to do is find senior Cristina Machado. Anybody who knows her, or even has only a couple interactions with her, knows her as a kind-hearted, hardworking, and down to earth girl. She knows just how to turn your mood around. Cristina is famous for her contagious laugh and love for the environment. She is one of the nicest people you will ever meet and her positive energy spreads to every single person she encounters. Whether it's the cross country team, the Enviro Club, or the classroom, Cristina's presence is felt and recognized.
Cristina started cross country as a junior and has strived to succeed in the sport ever since. She is a motivated girl who challenges herself every practice in order to better herself and the team. If you ask any of her teammates, they will tell you her presence is extremely positive and that her natural drive to succeed and work hard makes her a talented athlete.
Within LFHS, Cristina is a dedicated, diligent student who more than excels in her rigorous classes. She is passionate and motivated about everything she does. She has a special knack for STEM classes and is also particularly fond of the sustainability of our planet. Cristina is the co-president of Enviro Club and leads the club with grace.
"Cristina shows a lot of leadership and mentorship to the younger members. One great thing about her leadership is that she gets a lot of people involved in the club who wouldn't usually be interested in the environment," co-president Emma Johnson adds.
While Cristina is a profound leader within the walls of LFHS, she is also a great role model and friend. She gives wise advice and always knows what to say to cheer up others. She is a loyal friend who will always have your back no matter what. One of her friends since kindergarten, senior Logan Hanekamp, said, "Cristina is one of my favorite people to spend time with. I rarely see her unhappy, and she instantly puts me in a good mood. She always knows what to say; I am lucky to have such a great friend."
Although Cristina is devoted to her school and extracurriculars, she always finds time for friends and family. Having this type of discipline doesn't just make her just a great student-athlete, but an impactful person in the school and community.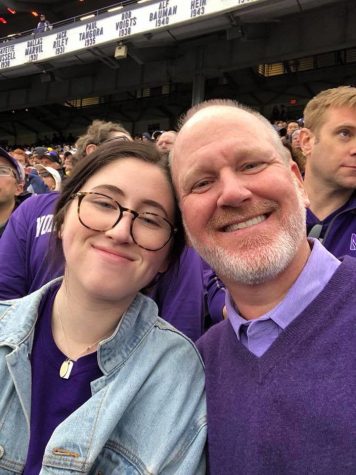 Caroline Zeeman is one true friend. She's one who will drop off DayQuil when battling a cold, offer to bring coffee for your Monday morning test, or lend a helping hand for absolutely anything. Always giving the best advice, she is many people's go-to person. From a friendship that has spanned from 5 to 17 years old, I am glad to call her one of my best friends! Despite the fact that Zeeman moved away to Singapore for a couple of years, she came back as if she had never left the Lake Forest/Lake Bluff Community.
There is no doubt that Caroline Zeeman is a strong student at Lake Forest High School. She balances creating masterpieces for New Media/Film, TAing for Mr. Mocogni, and keeping her studies up in Honors and AP classes, as well as Mandarin. Her class friend Elvan Muratoglu said Caroline is "super down to earth. Whenever I am in a bad mood or am super stressed, she will always make me laugh about it." A quality Zeeman can't deny is her ability to turn a stressful and unwelcome situation into a positive perspective. When not studying, Caroline is always working on a project for New Media. Teacher Mr. Douglass says ,"Caroline is the producer…she is an organizer, she has passion, she is hardworking, the list goes on." Douglass continued that she has "taken on a lot of different types of projects that most high school students don't have the opportunity to participate in." Close friend JD O'Keane is in New Media and said he has never seen someone more "talented and dedicated in the class." Zeeman shows her love for photography outside of class with her Instagram @photobyreynolds where she presents her masterpieces of pictures with her friends and herself.
When asked, JD O'Keane talked about Caroline with the most excitement anyone could possibly have! O'Keane said, "She is the ultimate hypebeast! She's super understanding and helpful." Once again, she is a friend who would do anything for you. In addition, O'Keane added, Zeeman has the "best music taste out of all my friends!" Caroline can vibe to a mix of basically anything! Make sure you check out Caroline on Spotify to listen to one (or all) of her many aesthetically pleasing playlists.
Whatever the stress in your life, one thing is for sure, you can always lean on Caroline Zeeman!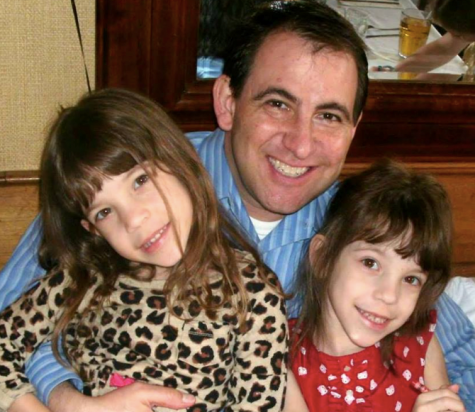 It is impossible not to have a smile on your face while having a conversation with Todd Nahigian. If you didn't already know, Todd is the manager of CROYA and has been a part of the CROYA community for 23 years along with taking part in around 50 retreats. Todd graduated from Glenbrook South High School in 1988 and continued his studies at Miami of Ohio to gain his masters in Social Work. I have never met anyone that has had anything negative to say about Todd. Katie Abdallah had this to say,"Todd is one of the most supportive adults we have in this community. He is a reliable, trustworthy resource that we are blessed to have access to. He always knows how to have fun and offers great advice in times of need."

Todd is one of the most respected adults who works with everybody in the community. He is so devoted and dedicated to his work; you can tell he has a real passion for what he does.
Nick Wnuk stated,"When I think of Todd, I think of the countless lives he's changed and saved. Todd's dedication to our students is a constant reminder to live through others and for others, which has surely left its mark on the community."

One of the best parts of Todd is that he can joke around and be serious when he needs to. "Todd never fails to make you feel loved. No one carries a contagiously happy energy better than him," said Gina Sobhy. After events such as CROYA Wednesday night meetings and both spring and fall retreats, it's clear to me to see how Todd touches each and everyone's lives.

Todd can talk to anyone. Todd is one of the few people who seems to genuinely care what others have to say. After conversations with him, he manages to continuously say hi to people when they come to CROYA and check in with them to see how they are doing.

After talking to the staff and asking some questions about Todd, they only had good things to share. High School Youth Worker Meghan Gayter said this about Todd, "I am so lucky to work at CROYA with Todd. He is always supportive, empathetic, and looking out for the best interest of the CROYA staff as well as the youth. He treats us all as equals and always keeps things fun. Todd is the best boss ever!"
Student Union Program Manager Rick Day concurred,"Todd is probably the most genuine person I know. He takes the time and shows care for every person whom he interacts with daily. He has the amazing ability to create fun out of any situation and is able to put a smile on anyone's face. I know that I, as well as countless others, appreciate his ability to mentor, support, and most importantly, be one of the best friends that we can all have."

Todd now lives in Lake Zurich with his wife and two kids. As you can see, Todd is a key component of our community; day in and day out he continues to make an impact in the lives of others. It is clear that he a very loved father, husband, and member of the community.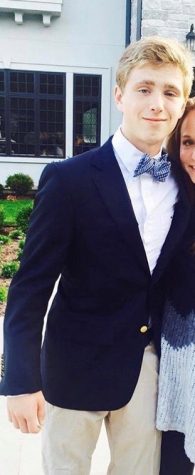 Look out for Senior J.D. Collins because he will do big things in this world. Although not the most outgoing person, his humble nature and work ethic  cannot be more impressive.
In his free time, which is rare, he takes part in Scholastic Bowl. His vast knowledge of multitudes of trivia have served him well competing against other schools. Classmate Charlie Anderson had this to say about his devotion to learning. "He's an incredibly hard-worker at everything he does. He goes into each day with an intention, and he has fun while he is doing it." What I find impressive is his attention to detail. He leaves no stone unturned as he loves to spread his wisdom upon his classmates, J.D. has essentially memorized every college ranking in the United States. Ask him, he'll give you a pretty detailed answer. Outside of school, he plays on the Boys' Soccer and Lacrosse teams. His intense home workouts have set him apart physically from his peers. Also, outside of the school's walls, he enjoys writing song lyrics and performing.
Quiet and reserved at first, once you get to know J.D.,, his witty humor and energy brighten up a room. His love of Chicago sports and the ASU Sun Devils can be seen from him on a daily basis. A future oriented person, J.D. has his goals set on being a history professor, something he loves. You can find him looking up a little known war that happened centuries ago, just broadening his array of knowledge. His intellect alone separates him from an average person. Close friend Jake Fisher raved about J.D. saying, "I will never have more interesting conversations than I do with J.D. Half the time I have absolutely no idea what he is saying, but I always get a laugh out of him. Heck of a guy."
So if you see J.D. walking out around, probably at a fast pace, stop and ask him something. It'll be worth your while.
As a new student at Lake Forest High School, Asher Anderson brings a unique style and personality to the community. Asher, commonly known as "AC the King," moved here from Highland Park over the summer and immediately felt welcomed by the varsity basketball team. Asher has acclaimed several nicknames from his teammates, including Ash, Sher, and Silky Sher. Asher brings a positive attitude to the team, constantly encouraging his teammates and making them better. "Sher is a key player on our team," said Andrew Levin. "He is always trying to make us better in practice." Asher is constantly playing basketball. Every day after practice, he stays late and gets up extra shots. Asher also stays after practice to challenge his teammates to a game of one on one, aiming to make them better. "He's a competitive kid and is always trying to make himself and his teammates better," said Cater Horan.
Outside of basketball, Asher has other passions such as school and music. When he is not on the court, he is in the classroom working hard. Like at basketball, Asher is always helping his peers, striving to make them better. Asher always has a smile on his face and makes the school a better place. AC the King also has his own style. You can see him walking around the halls in a variety of different outfits consisting of bright colors and backwards, upside down visors. "He has a style that I've never really seen before," said Andy Brown, one of Asher's teammates. "I think it's really cool that he does his own thing and isn't afraid to wear what he wants," said Brown. "He brings something different to our team and he's been a great friend," Brown said. In addition to basketball and style, Asher is also an avid hip-hop fan. He loves talking about music, and he even makes his own mixes. According to Asher's friends, one of his passions is mixing two songs together to make one of his own. "He showed me one of his mixes and I was actually really impressed," said Andy Brown, "it's really cool how he does that," Brown said. Similar to his style, Asher's music taste is also very unique. He enjoys showing his friends and teammates new songs from small artists, especially artists from Chicago.
It is Asher Anderson's first year here at Lake Forest High School, and he has already had a positive impact in the classroom, on the basketball court, and in the community. He always has a smile on his face and aims to make those around him as happy as he is.
About the Writer
Ghost, Author
Ghost is a section of The Forest Scout that chooses to publish material anonymously in order to increase the depth of their investigative reporting. Ghost...