Best Dressed: Winter Sports Day
For the third day of Spirit Week, everyone dressed in their Winter Sports Day apparel.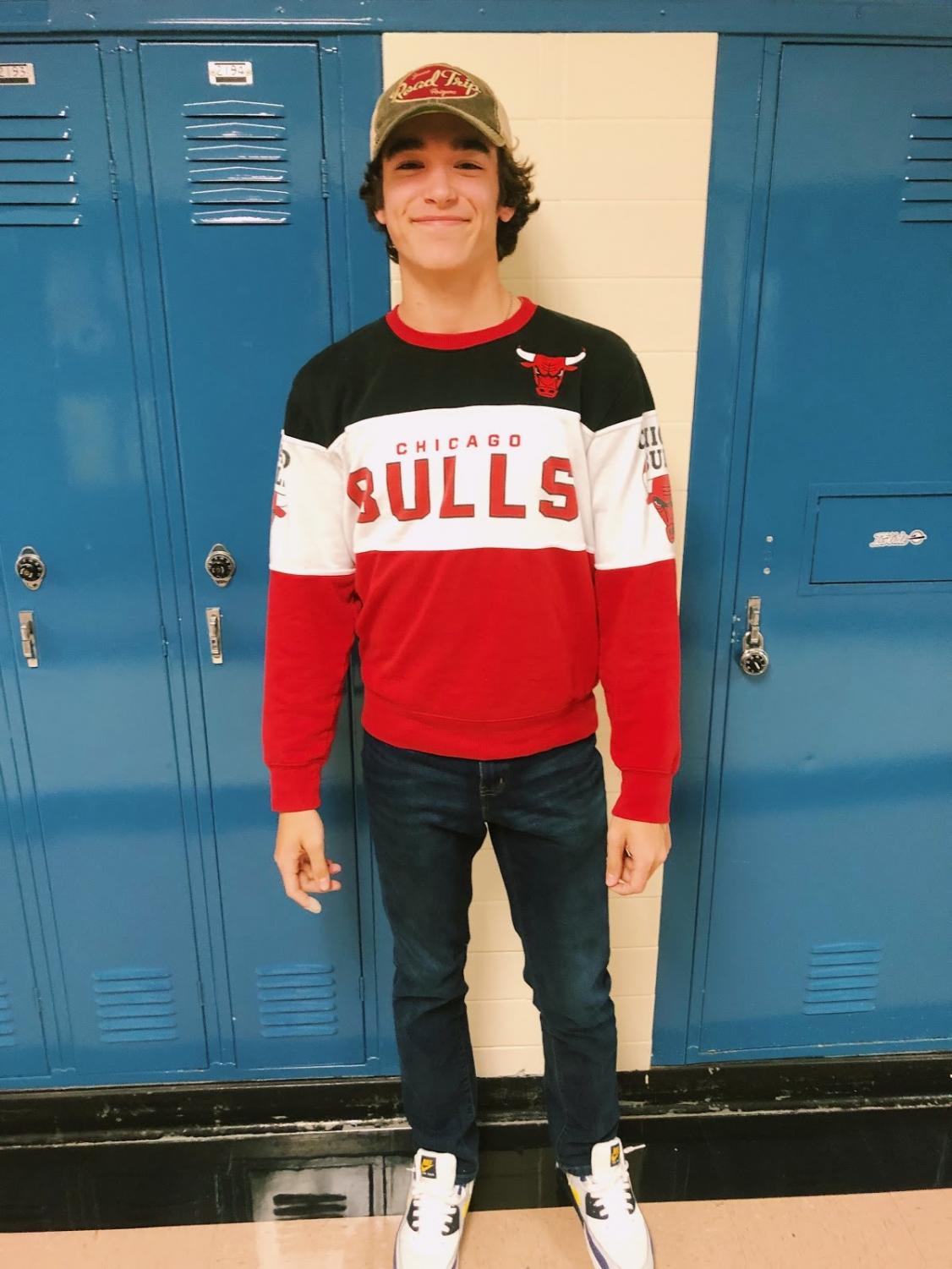 Sophomore Jerry Kelly is wearing a Chicago Bulls colorblock sweatshirt. He paired this with dark jeans, Nike shoes, and a baseball hat.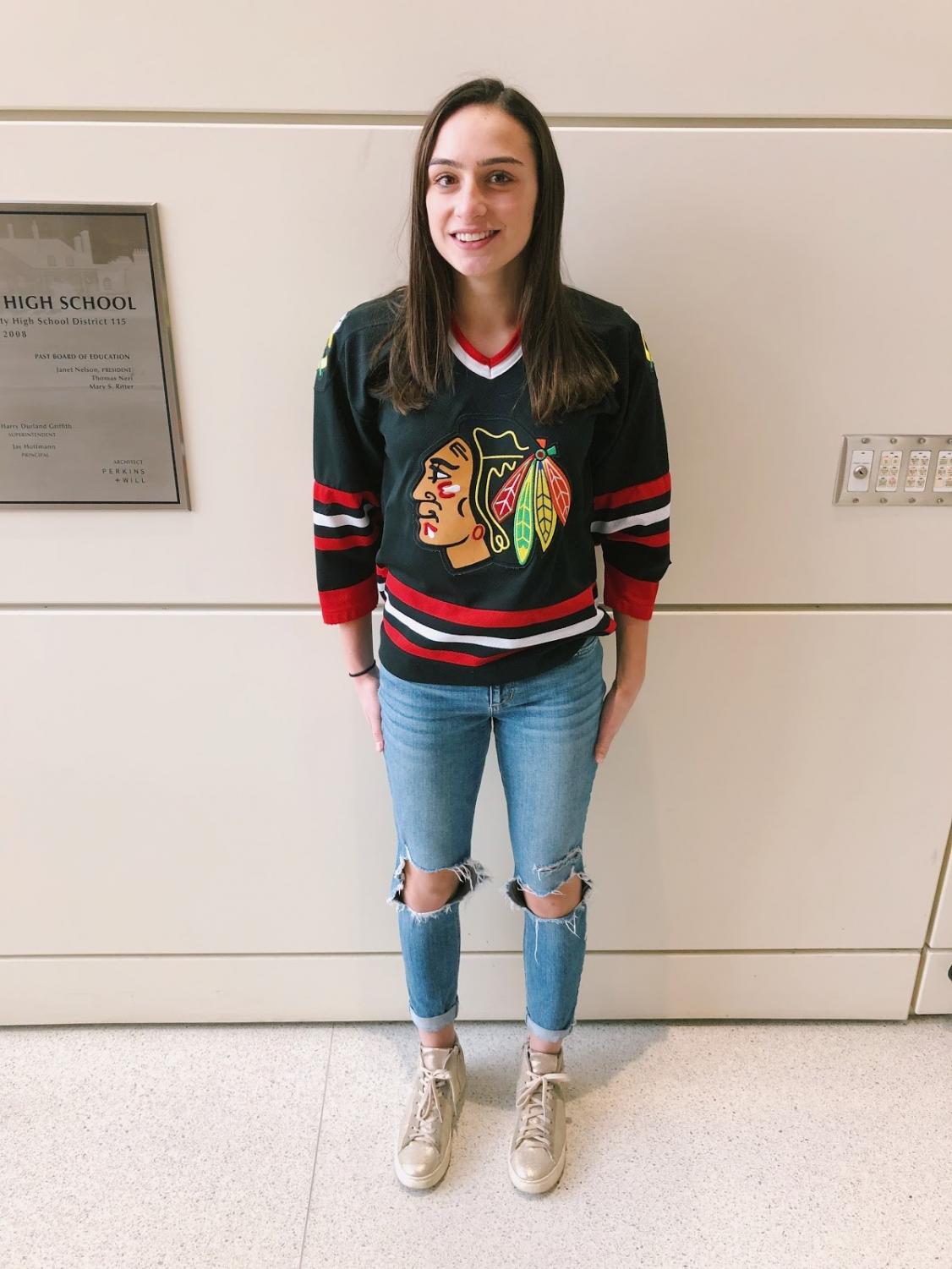 Junior Maggie Bires is wearing a Blackhawks jersey. She paired these with ripped skinny jeans and tan sneakers.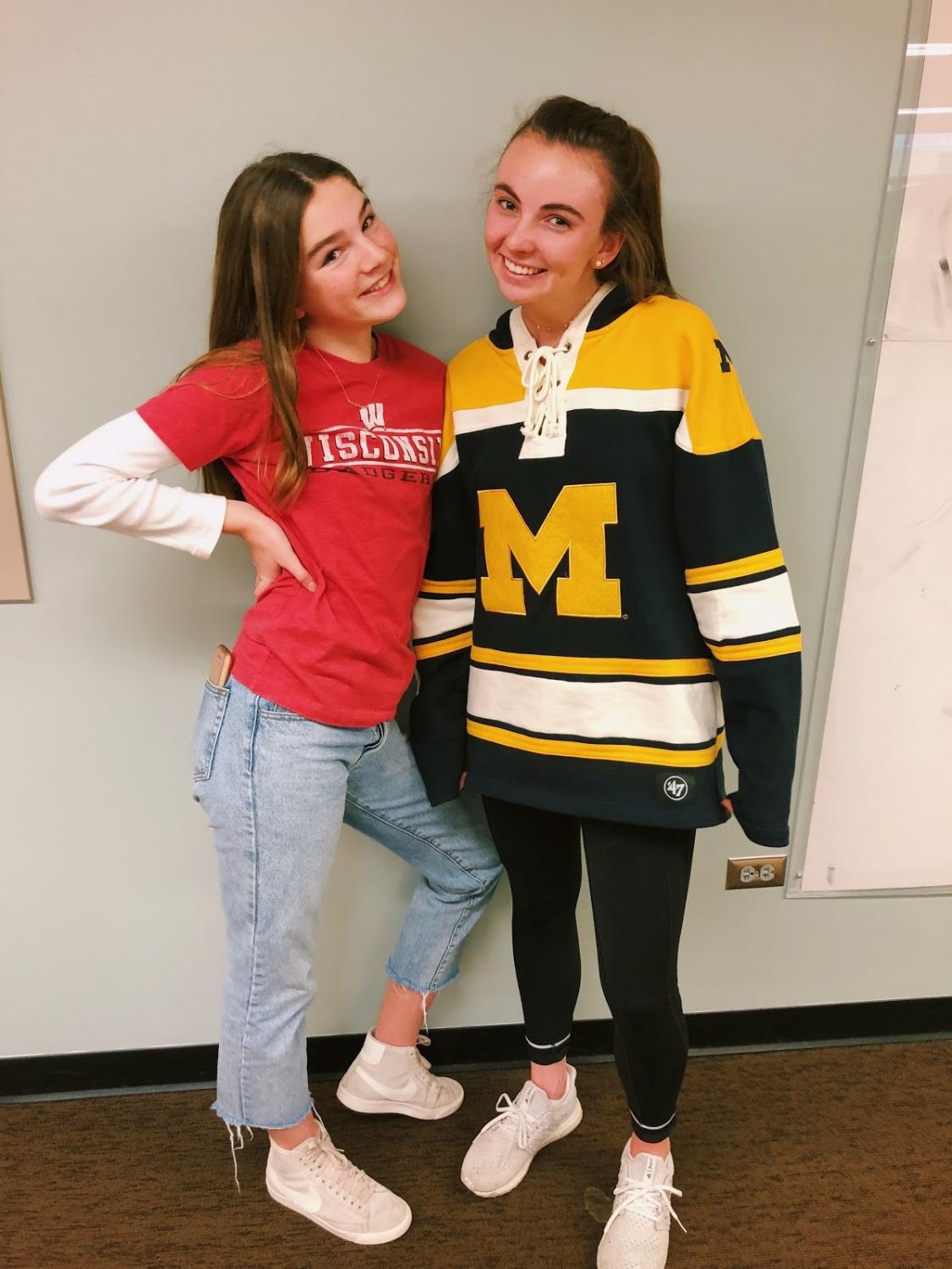 Sophomore Carmel Hickey and junior Whitney Dhamer wear their Wisconsin & Michigan apparel. Hickey layered hers with a Brandy Melville shirt, Levi jeans, and Nike sneakers. Dhamer paired her lace-up sweatshirt with black leggings and Adidas sneakers.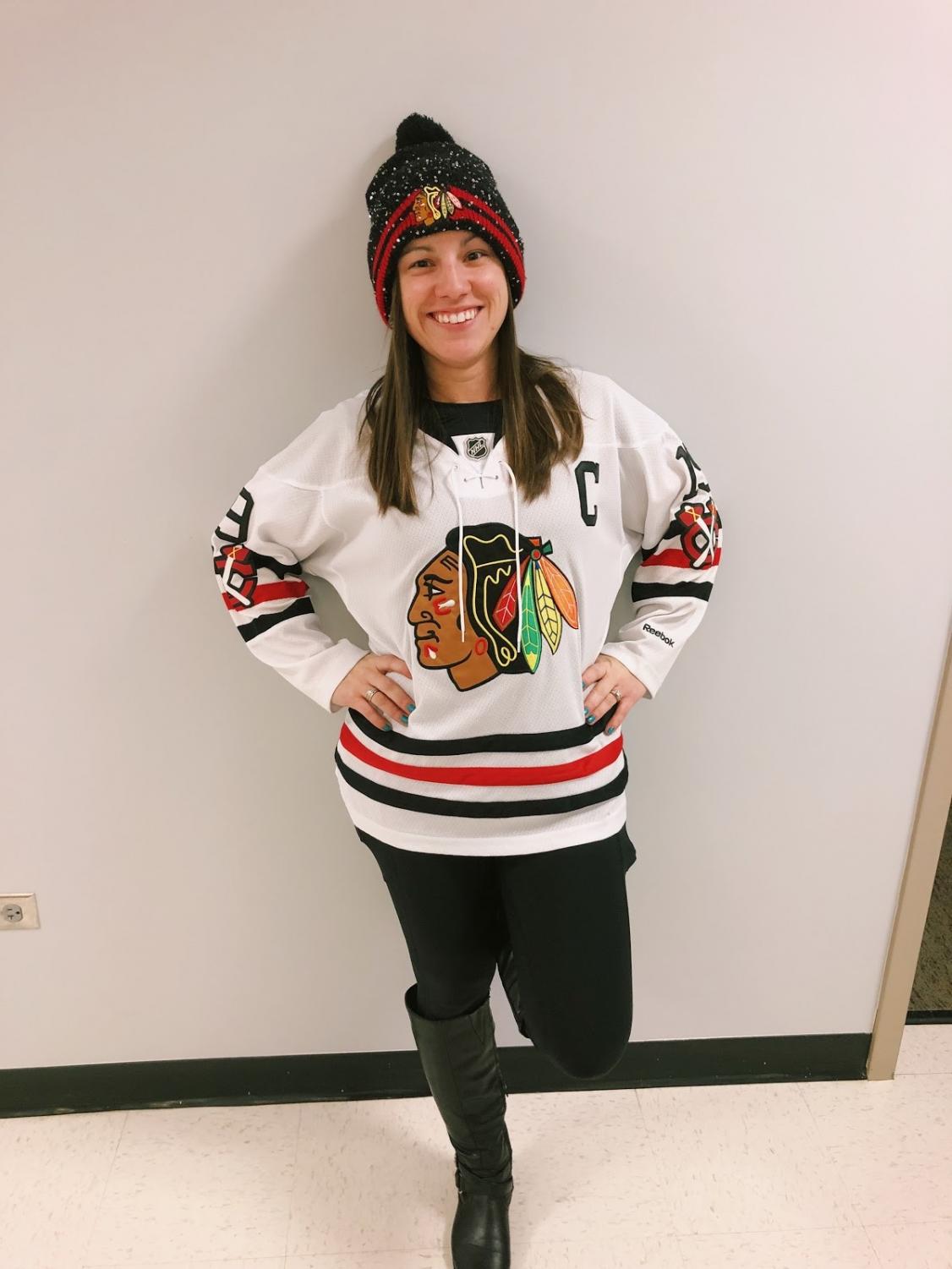 Math teacher Mrs. Frye is wearing a white Blackhawks Jersey that she paired with a gray sparkly Blackhawks pom-pom beanie. She finished off the look with black leggings and black tall boots.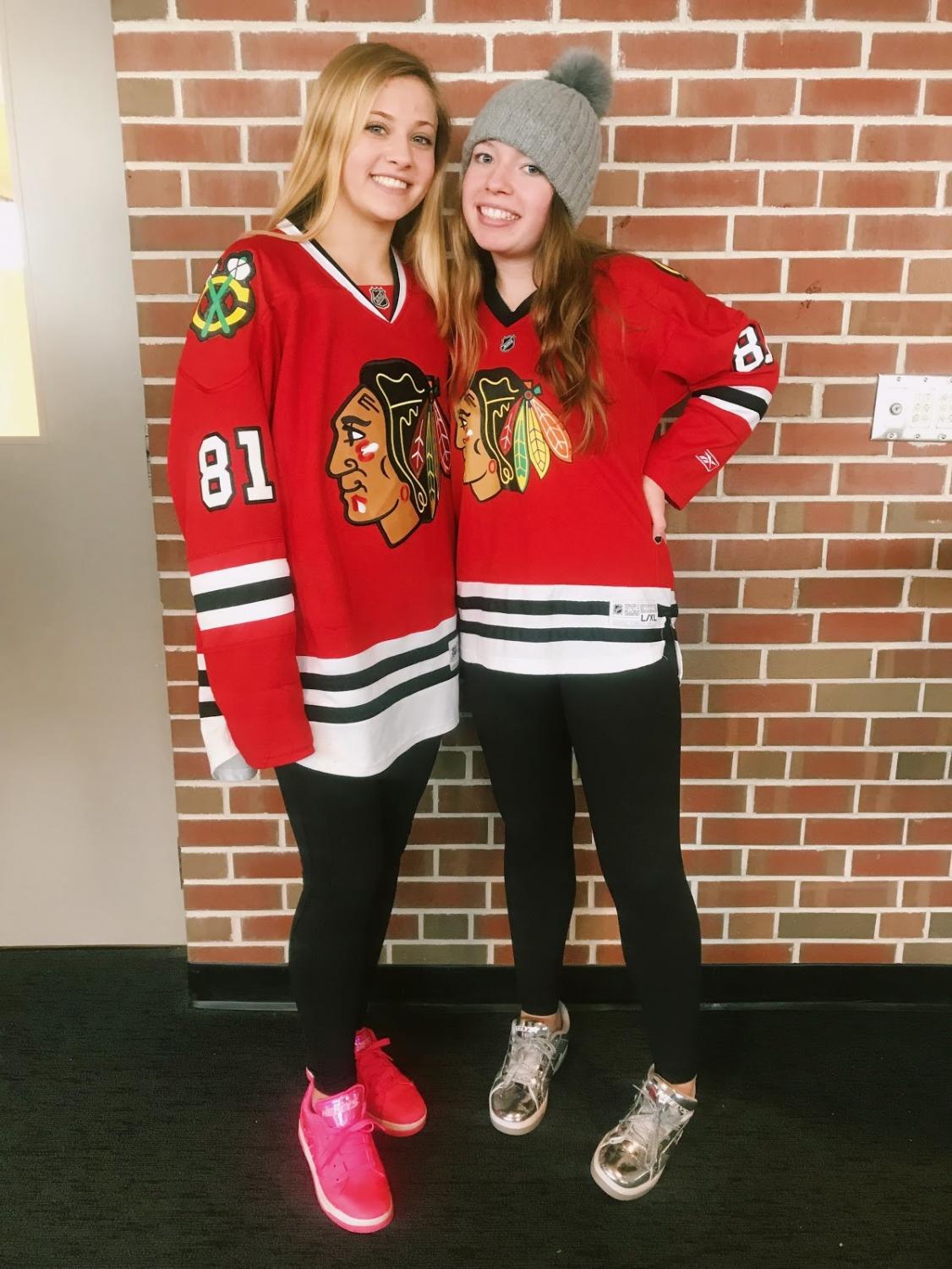 Seniors Ashley Alghini and Emma Kelly rock their Marian Hossa and Patrick Kane jerseys. They paired these with black leggings, Kelly wearing a gray pom-pom hat, and their Heelys.
Thank you to everyone who dressed up for Spirit Week today. Stay tuned for tomorrow's best dressed: Favorite Holiday Character Day!