Best Dressed: Pajama Day!
To get in the Holiday spirit this year, the first day of Spirit Week is Pajama Day. Here are some of the best dressed.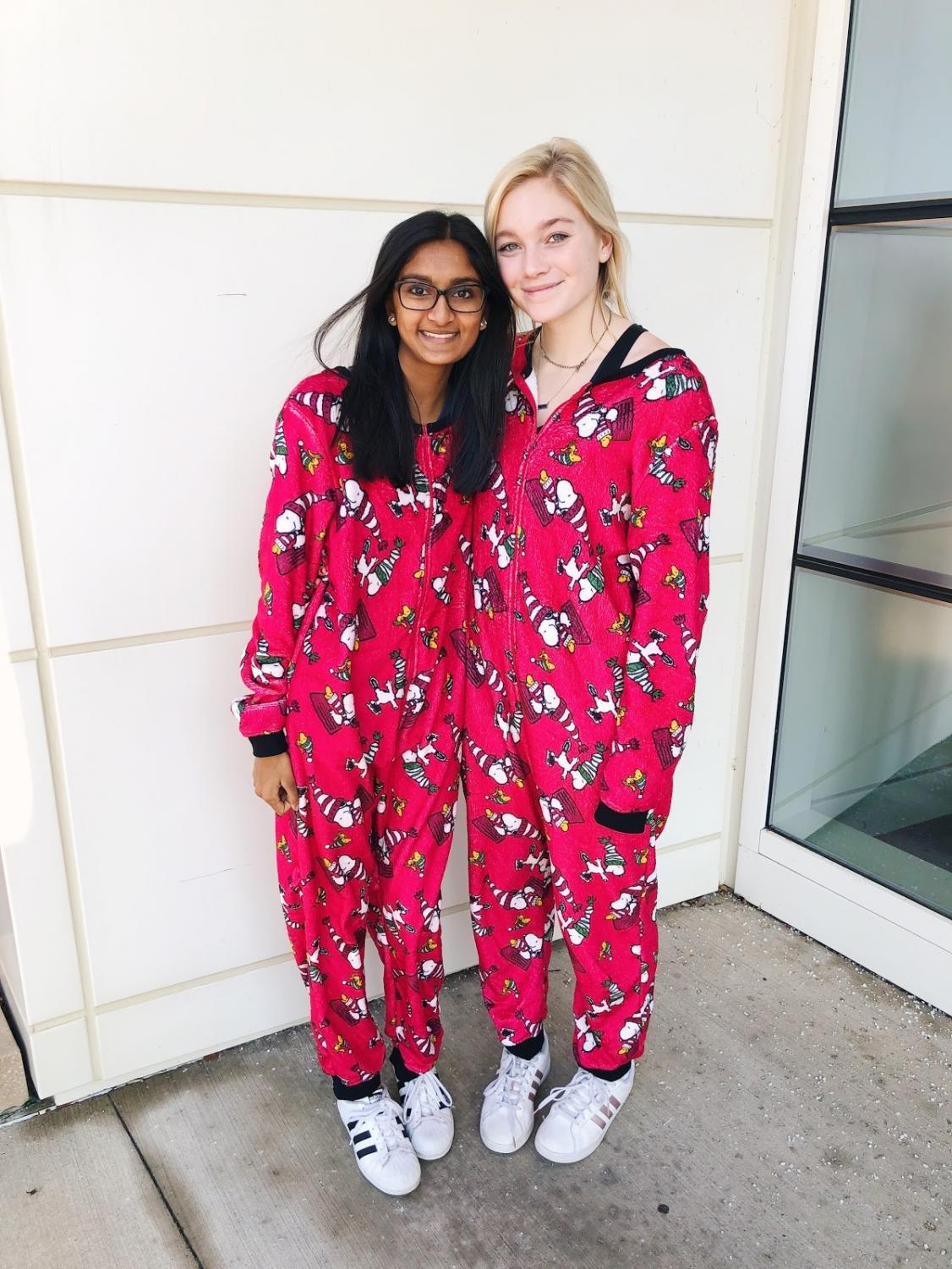 First off, we have seniors Anisha Paruchuru and Meg Simutis with their matching Snoopy onesies from Target. They styled these with the same Iconic Adidas sneaker.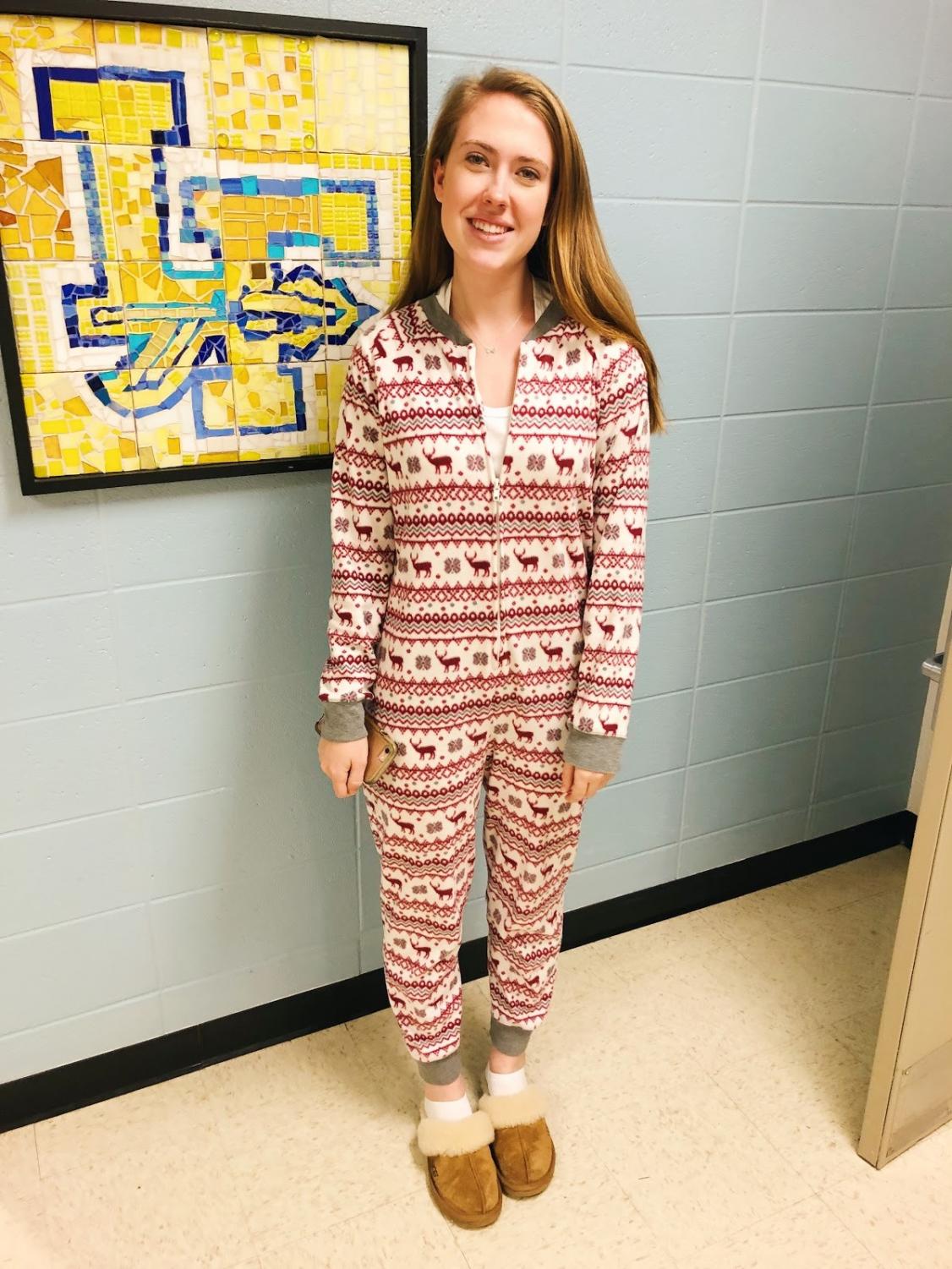 Here we have junior Margo Thornberry with a true Christmas onesie from Valentina. She finished off her look by adding UGG slippers.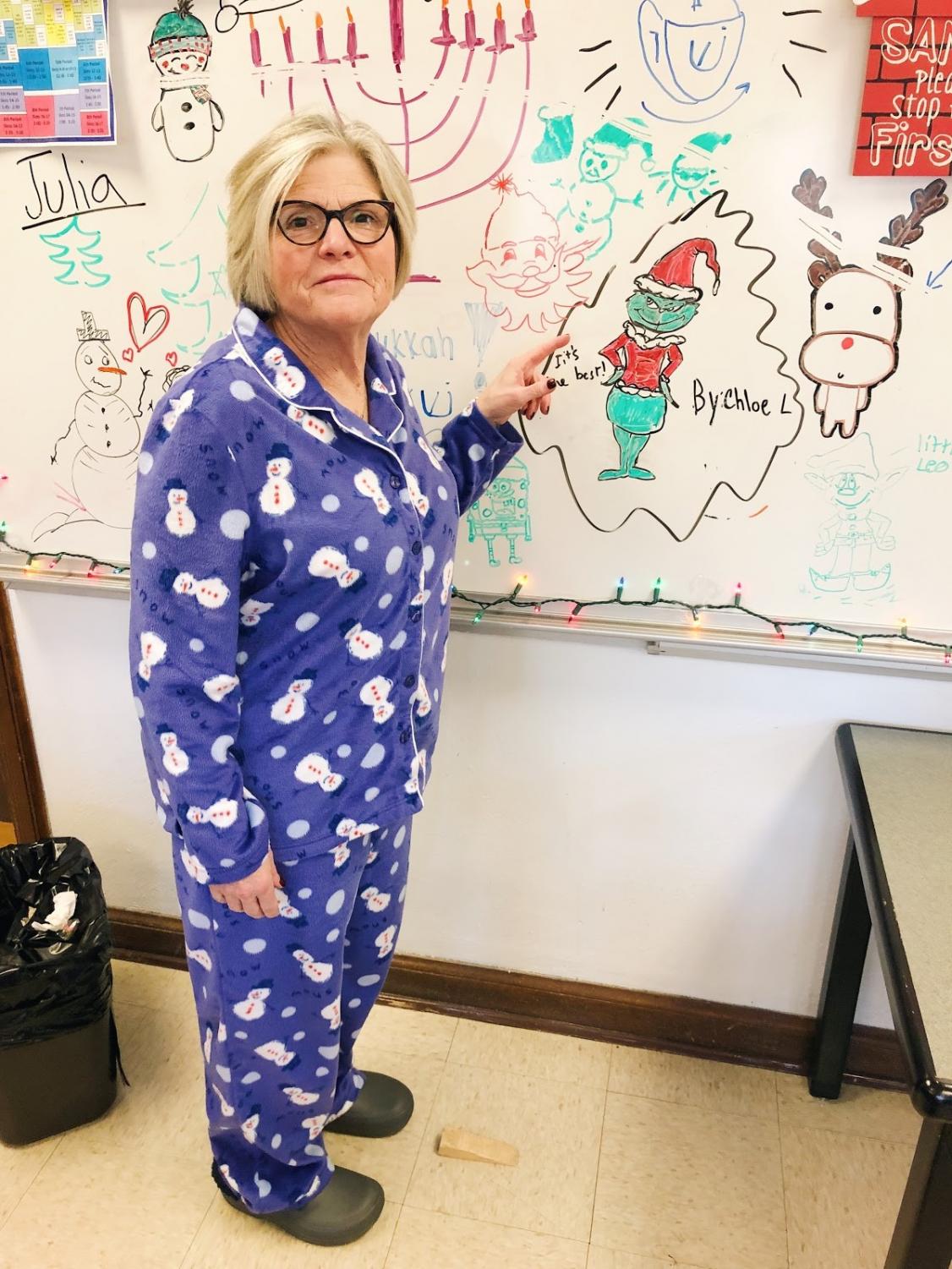 Nothing is better than the teacher's joining in on Spirit Week. Here we have Mrs. Nelson rocking her snowman onesie from Macy's. Nelson's students are showing their Holiday spirit by decorating her white board!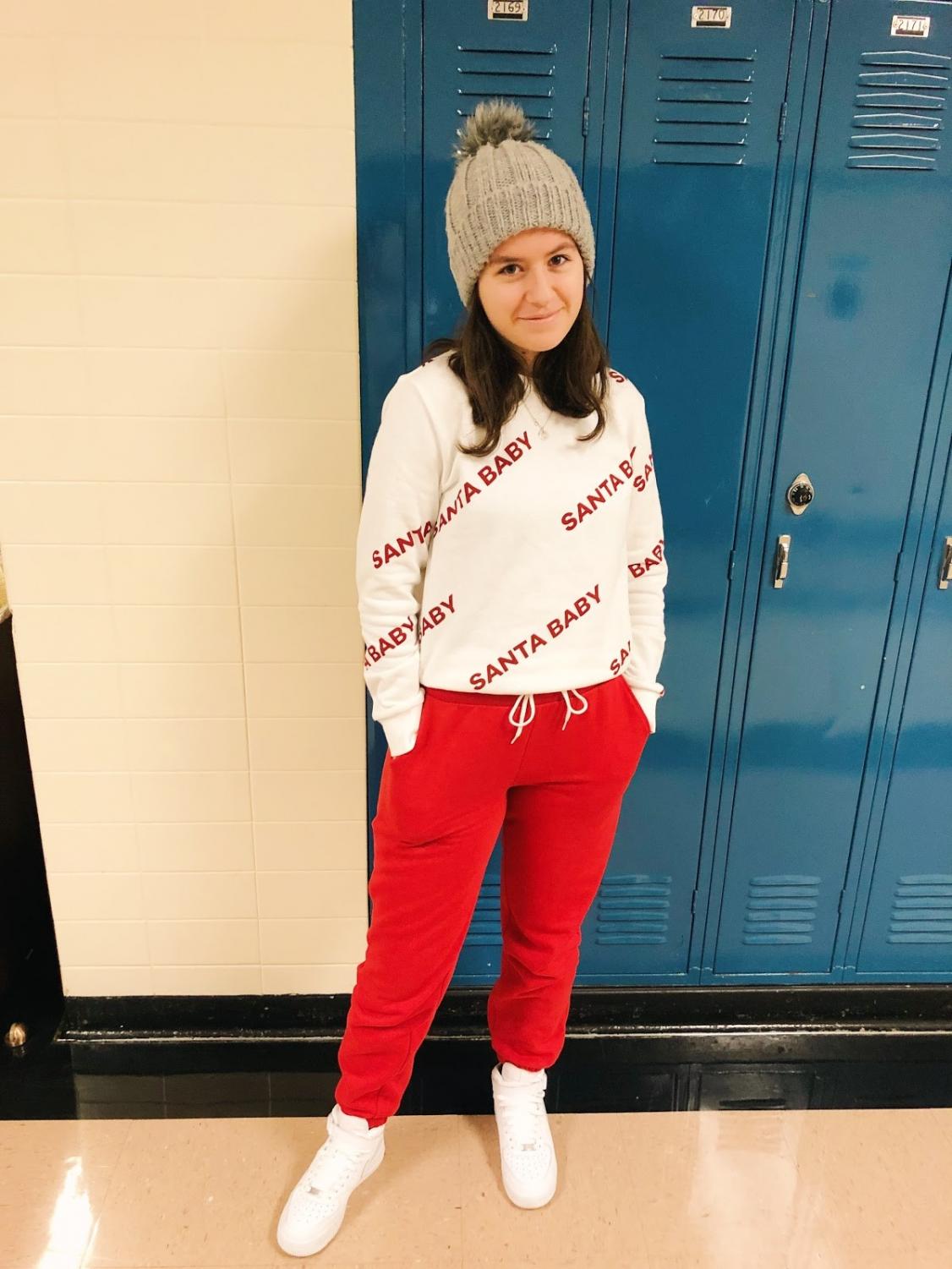 Next, we have senior Katherine Hodgdon wearing a Santa Baby sweatshirt from Forever 21, red joggers from Target, a gray hat from TopShop, and white Nike shoes. Super stylish Hodgdon!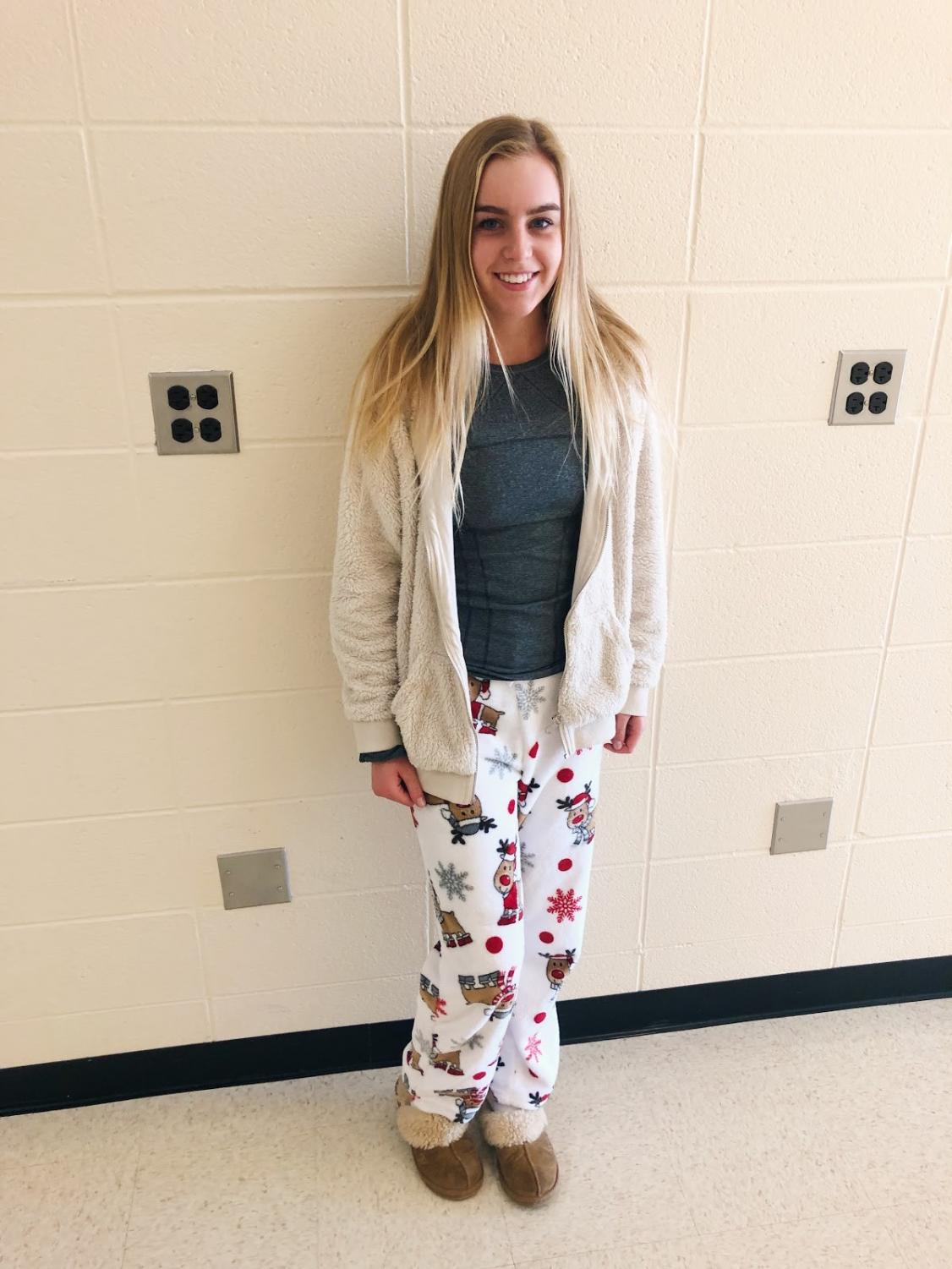 Finally, we have junior Jenny Wardeberg wearing a gray Lululemon shirt, a fuzzy zip-up, Christmas pants from Five Below, finished off with UGG slippers!
Stay tuned for tomorrow's best dressed on Ugly Sweater Day. Thank you all for showing the Holiday spirit. Spread the word and keep up the school spirit!