Playlists In Person: Study with John Williams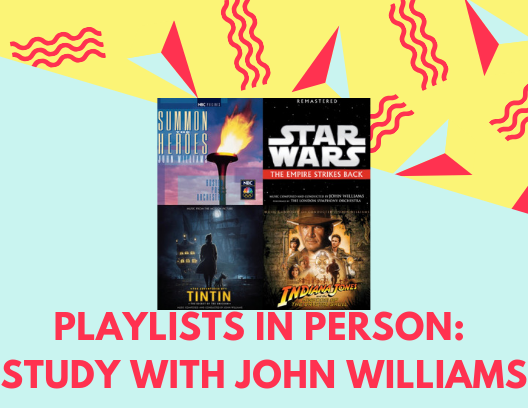 In a career that exceeds six decades, composer, conductor, and pianist John Williams has become one of the United State's most admired and accomplished composers ever to grace the music industry. Serving as music director and composing music for over 100 films, Williams has produced many of Hollywood's most iconic and successful films including four Indiana Jones films, eight Star Wars saga films, the first three Harry Potter films, Jaws, Jurassic Park, Saving Private Ryan, E.T.: The Extra-Terrestrial, Schindler's List, Hook, Home Alone, Close Encounters of The Third Kind, and The Post.
Williams' career, however, extends far beyond film. He has served as the music conductor and laureate conductor for the Boston Pops Orchestra while maintaining a robust artistic relationship with a number of the world's greatest orchestras including the Boston Symphony Orchestra, the London Symphony Orchestra, the Chicago Symphony, the New York Philharmonic, and the Los Angeles Philharmonic.
Of course, for the work that turned him into such an esteemed artist, Williams has received a multitude of awards including 24 Grammys, five Emmys, four Golden Globes, seven British Academy Awards (BAFTA), and a number of gold and platinum records. He has also received the National Medal of Arts, the Kennedy Center Honor, the Olympic Order, and the AFI Life Achievement Award. John Williams has received so many Academy Award nominations — over 50 — that Williams is the second most nominated individual, behind only Walt Disney. Adjusted for inflation, Williams composed the scores for eight of the top 20 highest grossing films in the United States Box office ever. Needless to say, John Williams has left a significant cultural, historical, and aesthetic impact on the American film industry.
As finals approach ever so quickly, it is time to hit the books. John Williams will provide the background to drown out your little brother or sister as you try to learn the entire semester in a single night, and earn that A+ on the final.