Thursday's 13: Carlos Minetti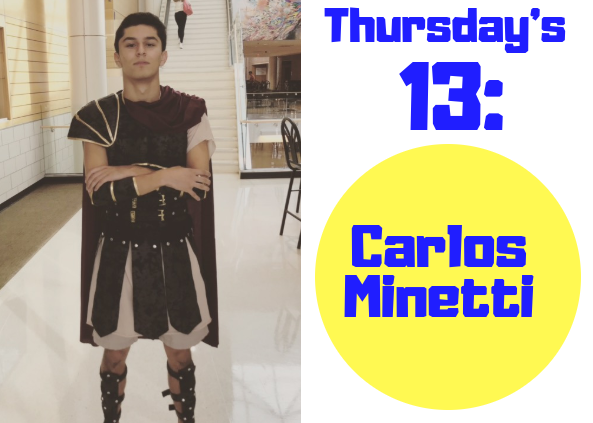 Carlos Minetti is a Senior at LFHS and a member on the Varsity swim team.
When and why did you start swimming?
It's been around 9 years and I started because I had joined the Lake Forest Club and wanted to meet people there and hang out with my friends.
What is the most difficult part about the sport?
Fin day on Wednesdays. It's a lot of leg work and a lot of cramps.
What is the most memorable moment you have experienced?
Racing the 400 freestyle relay at sectionals last year. We didn't go in expecting a state qualification but as the race continued, we got fired up and everyone swam a spectacular race.
What are you thinking about when you are in the water competing?
Literally nothing. I normally swim the 100 & 50 free which are very short, so it doesn't leave much time to think.
What is one goal you have for this season?
Do well at sectionals and qualify for state.
If you could talk to one animal what would it be?
Squirrels, so they could understand how frustrating it is when they run in the middle of the road.
What is your favorite subject in school?
Calculus because it's the first math class I've taken that I'm actually good at.
What is your good luck charm?
My goggles. I've had them for a while and they never let me down.
If you could travel to anywhere in the world where would you go?
Mount Everest. It's a daunting challenge to climb but it would feel awesome and very rewarding if I was able to do it.
What is your favorite TV show?
Game of Thrones. It's a compelling story with equally compelling characters.
What is your biggest pet peeve?
People not capping pens because then the next time you use one, it doesn't work.
What fictional character would you want to meet?
Darth Vader. He'd probably kill me but it would be cool to meet the best fictional villain in history.
Scrambled eggs or over easy?
Scrambled eggs.
About the Writer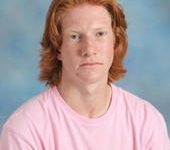 Kean O'Connor, Staff Writer
Kean O'Connor is a senior at Lake Forest High School who enjoys playing soccer and running track and field. You can find most of his writing in the In...