The Dish: Little Tails Bar & Grill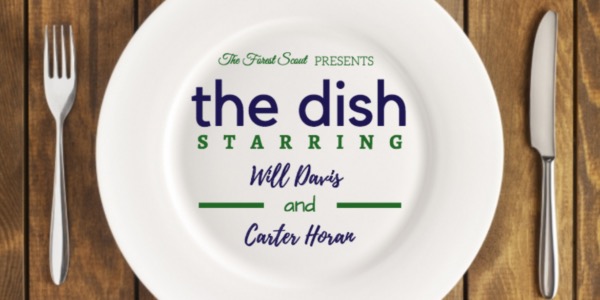 New to Lake Forest, Little Tails can be most accurately described as a higher end Chief's Pub. The restaurant has received extremely high praise on their diverse menu and above average service in the short time that it has been open. Most well known for their burgers and handhelds, Little Tails is known to serve delicious versions of classic American favorites. Even better, Little Tails is located nicely off of Waukegan Road in west Lake Forest meaning it is easily accessible for most high school students. Excited to give Little Tails some exposure, we made the trek west to see what the restaurant had to offer.  
Affordability: 5/10
Like a couple other restaurants we've been to, Little Tails was a little on the expensive side. However, portion sizes were large and the food very easily exceeded expectations. With that being said, two appetizers, two burgers, one reuben, and three soft drinks totaled to just around $78. While other local sports bars like Chief's or the Lantern would have been on the cheaper side, Little Tails presented a higher end alternative with unique dishes and above average service. This would not fall in the typical lunch or dinner spot for most high schoolers because of the prices, but I can guarantee that it would be a great spot for a birthday dinner or to watch a big game. Little Tails definitely did take the biggest hit in the affordability category strictly based on what the bill came out be but it's important to realize that we did order two appetizers and three soft drinks which may have inflated the cost. All in all, we weren't too upset when our bill came out because it's what we were expecting from a place with such high caliber food.
Service: 9/10
Immediately upon entering we received a hospitable welcome from what looked like the owner. That interaction set the norm for the rest of our visit to Little Tails. Whether it be recommendations, permission to use our camera, or frequent check-ins, we could tell that our waitress was invested in us and wanted to make sure that we had the best experience possible. By engaging and conversing with us throughout our visit, we were able to learn a little more about Little Tails opening and short history. She shared her favorites with us and some of the more popular dishes over the two weeks that they had been open. Our food also came out way faster than any of us would have thought. It took under five minutes for our appetizers to come out and just around ten for our entrees to come out. In general, our waitress's hospitality and the speed with which the food came out had us feeling more than satisfied with the service and attention we received at Little Tails.
Food Quality: 9.5/10
Before we made the trip out to West LF, our expectations for Little Tails were through the roof. During their opening week, at least three or four LFHS students encouraged us to check them out. To start, we ordered a Short Rib Poutine along with a batch of Cheese Curds. Unexpectedly, the Poutine was arguably the best thing we ordered all night. The cheese sauce that toppled the dish was unbelievable, combined with the tasty ribs and classic tater tots. And, with three hungry teenagers, we still weren't able to finish the massive tower of goodness. The cheese curds were nothing special, but stood out due to their delectable sriracha sauce. The curds themselves seemed to be more hollow than we expected, and we would've loved to see them packed with more mozzarella. For our entrees, we dove into a Reuben alongside two of their most popular burgers, the Little Tails burger and the American Bacon Burger. Served with a 12-inch steak knife, it was easy to tell that Little Tales took pride in the presentation of their food. The burgers were similar in design and taste, but held small characteristics that separated them. The Little Tails burger was coupled with sliced avocado and smashed together with two perfectly soft buns. It could easily be crowned the messiest food we've tested in Season 2, but also one of the best. Maple bacon was also a great surprise. The American Bacon burger was loaded with crisp, thick bacon that delivered a unique maple syrup-like aftertaste. Reubens have always been a staple at Bar and Grills, and Little Tails continued that legacy highlighted by its fresh sauerkraut. Their side dishes continued the trend of large portion sizes with inch thick fries, long onion rings, and a side salad dressed with huge parmesan shavings. At the end of night, the three of us were full as could be and were remarkably satisfied with our meals at Little Tails.

Environment: 9.5/10
The set-up at Little Tails was perfectly created for any North Shore adult, or family. A seating area spread out with square tables and tight booths are ideal for families looking for a high-class meal. On the west end, the restaurant is supplied with a small bar for adults looking to have a drink on a Saturday evening. Also, 10+ TVs are spread out all across the restaurant to attract those looking for a new spot to watch their Monday Night Football. One of the most impressive characteristics of the restaurant came with their music; classic hits ranging from "Dream On" to "American Pie" were played ambiently throughout the joint. Little things like free refills are small details that made a long-lasting impression on customers. And to cap it all off, Little Tails additionally offers mints to get rid of that burger breath that we all know and love. So if you're looking a new date spot or a nice family dinner, take a trip out to West Lake Forest and try the new spot out for yourself.
3.5 Spears (out of 4)