The Friday Five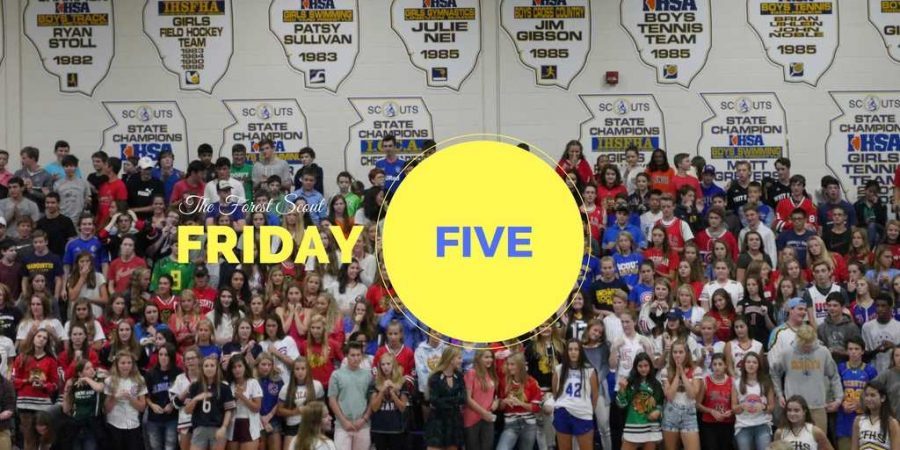 Freshman Taylor Cekay is a dedicated athlete and student. She has just finished up her diving season and is now starting gymnastics at the high school.
Her teammate on diving, Cassy King, states that Taylor is "really good [at diving], as this was her first year at diving, she would consistently score high. One thing that makes her exceptional is that she is a quick learner and can basically pull a new dive at any time." Taylor is on varsity diving, and scored a 355.15 at sectionals last Saturday.
Her gymnastic friend Sophie Prozument say that, in the gym, Taylor is "always ready to put [in] her best effort, and it seems like she is not scared of anything." This goes hand in hand with the fact that she works on a double full on floor and back tuck on beam, along with other high level skills. Prozument also added "she is very humble about her talent, and is very fun to be around!"Another teammate from gymnastics, Kristin Fisch, states that she is "determined to get a skill, works hard until she gets it, and asks the coaches for help when she needs it" which shows how dedicated Taylor is towards gymnastics, and other sports as well.  
One of her best friends, Emerson Waddle, states that Taylor is "hands down the most hardworking, caring, funny, and friendliest person I know" which goes hand in hand with what the other girls said about her as well.
Waddle adds, "She is always looking for the best in others and trying to make the best of every situation. She is always willing to lend a helping hand."
Taylor is a happy, fun to be around person who everyone should get to know. Catch her in the gym working her hardest and having a blast!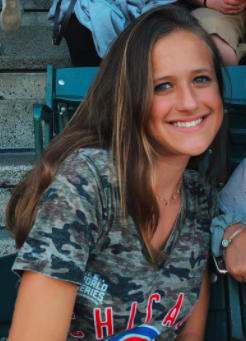 A smile goes a long way, and for sophomore Sophie Gambit, her constant smile is contagious. Among the underclassmen, you'd be hard pressed to find a more hardworking, well-rounded, talented, and kind person. Her charm and personality are guaranteed to have anyone smiling or laughing within minutes. Whether it be a quick chat in the hall or waiting in line at the snack shop, Sophie is there to make your day. "She is a really supportive friend," close friend Kylie Perkins explains. "She always knows how to make your day and put a smile on your face. She's funny and super outgoing."
Only a sophomore, Gambit has already shown she is a multi-talented student who will leave an everlasting mark on the school. She is a dedicated student and athlete. Sophie's focused motivation in school has led her to excel, this year, in some of the most rigorous classes LFHS has to offer such as Math Analysis Honors, AP Chem, English 2H, and AP Seminar. Her work ethic in the classroom accompanies Sophie to the field. Sophie is a dedicated field hockey player who was one of four sophomores to make the Varsity Field Hockey team this year. She is devoted to the success of the team and works extremely hard in both practices in games.
"Sophie is a great teammate," teammate and friend Sarah Considine said. "She lifts the team up and is always cracking jokes. Sophie is extremely fast and a really talented player whom I will miss spending time with next year."
Sophie also serves as a great younger sibling to her older sister. Her older sister, senior Lauren Gambit, describes Sophie as "such a hard worker. She comes home from school, starts her homework right away, and works for hours until it is finished. As we've gotten older we've bonded a ton and she is a great listener."
Anyone who is lucky enough to know Sophie Gambit is impressed with her rigorous class schedule, athleticism, and one of a kind personality. She is truly a special person and a great friend.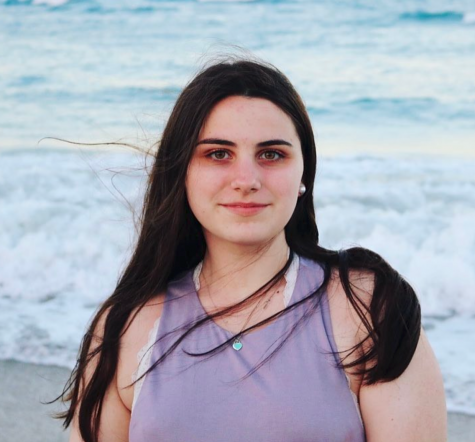 If you've ever been to a choir concert, a school play, a musical, or even if you're just walking through the halls, you've probably seen the bright, cheery, smiling face of Nikole Tzioufas. With the kindest heart and most contagious smile, Nikole will always brighten your day no matter how bad it is. As a selfless and positive person, her bright and cheery energy lights up every room she walks into. "She's so nice and fun, and she's also very confident and sweet," said freshman Brynne Hippel. As such a bubbly and happy person, she always spreads incredible amounts of happiness and kindness to anyone she meets.
She is involved in the performing arts here at LFHS. From Madrigals, to the holiday acapella group, to the plays and musicals, she brings talent and joy to everything she participates in. "Nikole is one of the most talented people I've ever met," says junior Katie Finnegan. "She's extremely hardworking and always puts 100% into everything she does, and that translates into everything she does. She's one of the most driven people I know and puts everything she has into what she does," she says.
As well as being extremely involved in the arts, Nikole is an excellent student as a member of NHS and excels in her studies. "Nikole is such a hardworking and diligent student who takes responsibility for her own learning," said teacher Kristen Logas. "She is patient, selfless, and is able to explain the material to her classmates effectively.  I have seen this leadership, coupled with her love for music, positively impact those around her," she says.
She's always someone that you love to be around. She never fails to bring out the best in anyone, and is always willing and ready to listen and help out anyone that comes to her. Her incredible selflessness and empathy makes everyone in her presence feel welcomed, included, and cared about. "She's the friendliest person I know," according to senior Rana Muratoglu. "She's somebody that you can talk to all the time," she said. Whenever you need it most, she will always give you support no matter what.
Her unconditional positive regard and incredible kindness touches so many people on a daily basis, and she has truly made such a positive impact on so many here at LFHS.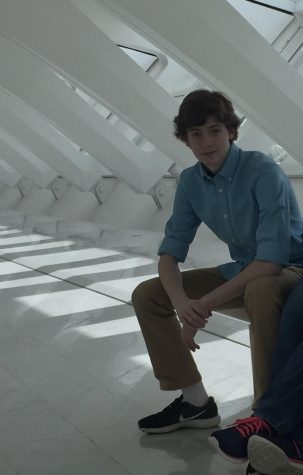 Has the clock struck midnight and you have finally resigned to giving up and dropping out of high school? Rather than drop out, give sophomore Cole Koefelda a call. This night owl will guide you through the most complex of problems no matter the time of day with a grin on his face and without a shadow of impatience. Cole is a positive force to all of those who surround him and he never fails to focus on life's victories, no matter how small.
Cole's dedication to each and every endeavor does not go unnoticed by his peers. While it may seem as if a rigorous work ethic and a light hearted approach to life are utterly contrasting, Cole manages a perfect balance. Many of his friends have heard him state again and again that it is only one test, and that there is no need to worry! While he places an emphasis on not sweating the small things, it is very clear that Cole puts forth the effort where it's needed as seen in his participation in both the arts and volleyball.
As an actor appearing in a host of productions, Cole brings a refreshing presence to the entire cast. "Cole is incredibly kind, and has a great sense of humor that can always make you laugh," says sophomore Cole Joseph. "He is also very dedicated and supportive to his fellow cast members in each show he's in." Whether he plays Death incarnate or a science fair bully, he brings a certain verve to performances that continues to dazzles audiences.  Off stage, he can be found singing with the Madrigals, playing volleyball, rock climbing, and capturing life's fascinations in his intricate drawings. Utilizing a multitude of creative outlets, Cole loves photography, drawing, sculpture, and more to experiment with the world around him and take down a fraction of the imaginative world inside of his head. Forever the team player, Cole loves to play both school and club volleyball where he acts not only as a powerful outside but a strong teammate.
While he may initially come across as quiet, do not mistake his reserved nature for shyness. Standing a little taller than his older brother Jake — who would never admit it — Cole Koefelda boasts a larger than life personality that can brighten even the darkest of days. "He's super social and is crazy in his own special way," says Lauren Fabbri. "He has an inside joke with almost everyone and just can't be found without his naturally jovial attitude!" Friends of Cole view him as a wealth of affability and support as he is more than willing to go out of his way to aid anyone he knows. He is the first to ask about your day and bring up some obscure event in your life that even you had forgotten about.
Being able to attack each day with a new found strength is a trait many of us dream of possessing, but when it comes to the imperturbable but dedicated Cole Koefelda, it's like breathing. While he is often engaged in a variety of activities, if you encounter Cole in the hallway, be sure to say hello and stick around for a little bit. Odds are that some of that happiness will rub off on you too.

Senior Luke Nolan brings the South to Lake Forest in many ways. Moving back to Lake Forest from Georgia freshman year, he decided to bring the hospitality along. Putting a smile on your face every time you see him, his friendly demeanor never fades. Check out his Spotify for amazing country playlists– outfitted by classic songs you probably haven't heard of but are destined to become some of your new favorites. An outstanding member of both the Scouts football and baseball teams, he is the ultimate team player. Junior Michael Vallone, a friend and baseball teammate says of him, "Last year, my first year on varsity baseball, he made me feel really welcomed and a part of the team. He's a really helpful guy, a great teammate, and always there to depend on."
Luke has three older brothers, all in many phases of their lives. He has definitely picked up on their experiences, making them great role models in his life and in sports. Luke is an extremely hard worker, in school and out. On his Instagram profile, you can see the quote, "The last thing you want is to finish playing or doing anything and wish you would've worked harder." It is obvious that Luke lives by this quote everyday, from getting his AP Calculus homework done early in study hall or pushing himself on the field. Any teacher of his would give an outstanding report about him, the image of a great student. Always willing to ask for help, do the extra assignment, and be a great classmate to his fellow peers, Luke makes everyone around him feel comfortable. A reliable guy, he is always willing to help if you're stuck on homework.
Luke is extremely interested in playing college baseball, looking at Greensboro College in North Carolina and Oberlin College in Ohio. Any school would be lucky to have his strong baseball abilities and team first attitude. Always having the love for the sport and its atmosphere, his dad was also a player throughout high school. An infielder, it will be exciting to see him lead in his senior season beginning in the spring.
This fall, he excelled on the football field as a defensive back and wide receiver. A key contributor, his height aided both the Scouts offense and defense. His brothers played the sport before him, allowing to fall in love with it as he played with them from a young age. Ultimately, Luke continues to serve as a great teammate to all those around him in two extremely team-oriented sports.
Brady Christoph, senior long-time friend and teammate says about Luke, "He's just an all around great guy. You can reach out to him and know he'll be there when you need anything, and he's fun to be around. He's a workhorse in everything he does and outgoing and nice to everybody. You couldn't ask for a better teammate and friend."
About the Writer
Ghost, Author
Ghost is a section of The Forest Scout that chooses to publish material anonymously in order to increase the depth of their investigative reporting. Ghost...