Hang on for a minute...we're trying to find some more stories you might like.
This winter marks Lake Forest High School's first year of first semester finals before winter break. LFHS has joined schools such as New Trier and Loyola with its new change. This year, finals fall the week before winter break. Finals will begin Monday, December 17th and will end Thursday, December 20th. The finals span over four days compared to the previous three day schedule. Each day has two 100 minute finals with a 50 minute break in between. If students need to make-up exams, the times allotted for this are after the exams Monday through Thursday from 12:30-1:50 and Friday, December 21st from 8:15-12:30. The final schedule is as follows: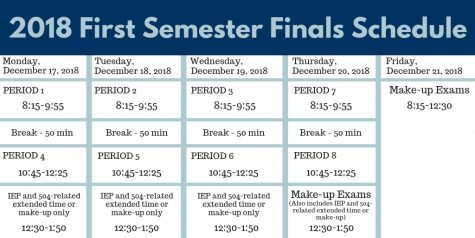 About the Writer
Logan Hanekamp, Editor
Logan Hanekamp is a senior at Lake Forest High School who is a dedicated field hockey and lacrosse player. She loves good weather, her dog (Cody), and...