Friday Five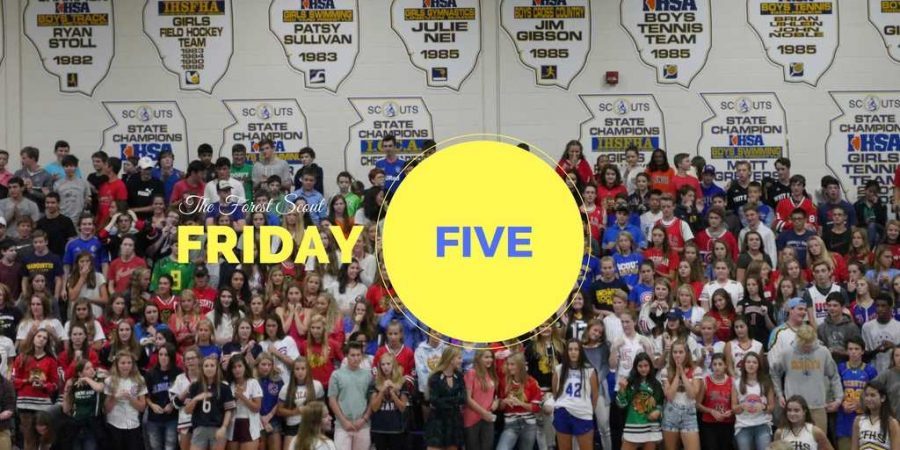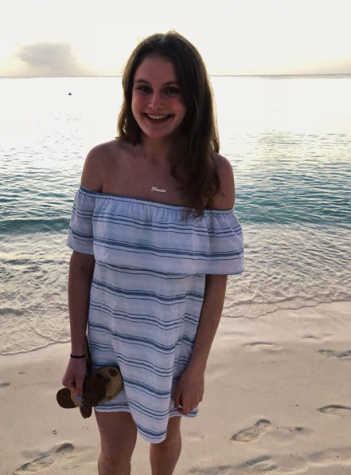 A varsity athlete and a scholar. A friend and a sister. A leader and a teammate. Sophomore Finola Summerville is the definition of well-rounded.
On the hardwood floors she is the future of the girls varsity basketball team. Last year, her freshman year, she was awarded "Rookie of the Year." She's sure a star to lookout for this coming season.
Teammate Ellie Pearson commented: "Finola is always supportive no matter what you're doing and she always wants to help. I love playing basketball with her because she puts so much effort into it and always wants those around her to succeed."
Finola is also a star on the hills of the cross country course. Starting this 2018 season she rose as her times went down every race. On the first day of practice Finola mentioned to me that she was running to become a better basketball player; but by the last practice it was clear she had become both. She didn't just become a member of team, she became a leader. She'd lead from the front of the pack, finishing the 3-mile track before most. But she'd also lead from the sidelines. Cheering on her teammates even though she'd completed the race minutes before.
Off of the basketball courts and the muddy cross country course Finola is also an incredible student. She achieved high honor roll both semesters of her freshman year; but she doesn't just flourish in every class, she also inspires others to do the same.
"I actually got my AP US History research paper idea from her which was amazing." Pearson recalled.
Finola's closest friends can attest to her talents in the academic and athletic worlds. With an older sister who also accomplished great things on the basketball court and beyond, Finola had a lot to live up to. Yet somehow, in only a little over a year, she has surpassed expectations and become someone to remember. Success is commonly hard to predict; however, I'll bet Finola's isn't.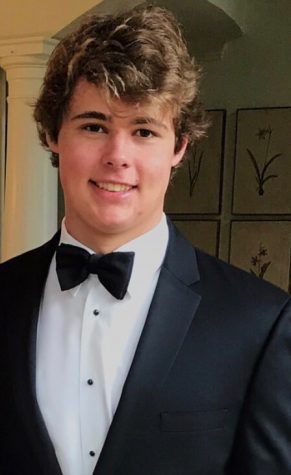 Senior John Wilford contributes to all aspects of LFHS from his leadership in sports to the positivity he brings to the classroom.
John swims in winter and plays water polo in the spring, two sports that require an immense amount of endurance and determination. John has been named the captain of both teams this year and it is no surprise as he drives his teammates and everyone around him to do the best they can possibly provide. When most people have dogs and cats as pets, John has two cockatiels, birds that are exceptionally unique just like John.
John is one of the smartest kids in the room but you may not know it because of his quiet and focused demeanor. His knowledge of cars is unprecedented, working on them since he was a little kid, he is now the go-to if you have any question related to automobiles. With this he is still the most kind and humble guys you could meet, with him always extending offers to help if you can't figure out a problem in math or struggling with a concept in physics.
"He's one of the best human beings I've ever met, extremely trustworthy, nice, can't say a bad thing about him," says Kyle Mendelson
John is excited to go off to college and start a new chapter in his life. He is looking to go to a prestigious school as most students at LFHS strive to do, but where John separates from the rest is his pursuance of engineering. John sees this typically rigorous major as a challenge, he even went over the summer to Michigan State for an engineering camp to learn and immerse himself in the possible career potential.
JD O'Keane says "John is genuinely a nice guy. He is always making people laugh and never seems to have an off day. He is very serious about his studies and he encourages me to be serious as well. He is always willing to help me solve problems I face and I'm lucky to call him one of my closest friends."
John is determined to make the world a better place, whether that's with his incredible smarts and engineering capabilities or his everyday wit and kindness to those around him.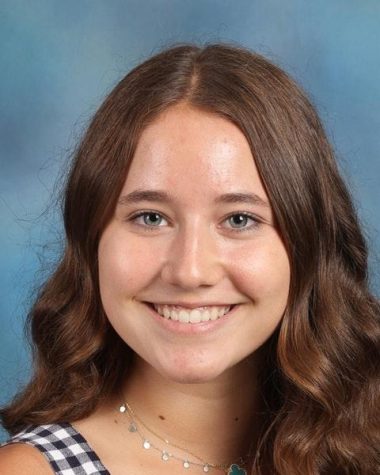 Freshman year, for many, can be one of the most intimidating stages in one's life. Few are brazen enough to enter the glass doors of the commons for the first time and immediately walk the halls with the confidence as if they've been there for years. To be thrown into an entirely new environment, surrounded by a sea of unfamiliar faces, and still go about each day with the same vibrant, infectious personality isn't all that easy. However, in the case of freshman Jacqueline Rubin, such a scenario comes to her as if it is second nature.
Even from her earlier days at Deerpath Middle School, Jacqueline has always possessed such a lively, high-spirited personality that is genuinely her own. Now, fast forward to the first few months of high school and you'll find that not much has changed. Jacqueline continues to brighten the days of those around her with her contagious smile, laughter, and upbeat sense of humor.
Aside from her bubbly personality, Jacqueline is one of the most down-to-earth, sincere people you'll ever meet. Though she can turn your entire day around with something as simple as a smile, Jacqueline can very much as well offer some of the most heartfelt advice.
"For as long as I've known her, Jacqueline has always been super energetic and just loves to have a good time," said freshman Leo Scheidler, a close friend of hers. "Not just that, but I can count on her to be there the second I need her help or advice. I feel like you don't really see too many of those type of people."
All in all, Jacqueline truly is a Jane of All Trades. Whether she's seeking out the fun in just about any situation, putting a smile on your face, giving you the advice you've been needing to hear, or simply being her outgoing self, Jacqueline never ceases to amaze us.
One of Jacqueline's lifelong friends, freshman Katie Gildersleeve, sums it up best. "Jacqueline is warm-hearted, positive, and empathetic. I can't remember a time when she wasn't putting others' needs before her own. That's just the type of person she's always been."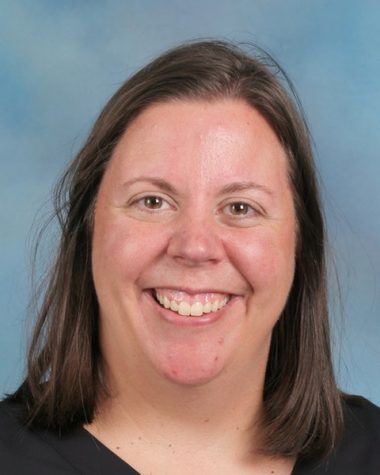 If you don't know teacher Meghan Dorneker you should really get to, you may have seen her walking down the halls in her bright yellow sneakers or teaching math in room 277.
Megan Dorneker is the type of teacher that you can tell right is so passionate about her teaching, at the start of every class Mrs. Dorneker has a bright smile on her face and is eager to teach. Mrs. Dorneker is one is different from most teachers, she loves to change up the average 45 minute class periods, she loves to get the class up and moving. She will have her class work on problems and then have the class take videos of themselves explain how to the problems to teach to other kids. Mrs. Dorneker always applies real life scenarios to the math topics we are learning to add more authenticity.  She will establish learning targets and goals for the class along with making sure you completely understand each topic.

If you didn't already know Mrs. Dorneker is new to the district, she previously taught math for fourteen years at York High School in Elmhurst, IL. She was also previously named number in the nation for Handball along with graduating from our local Lake Forest college!

Students have been buzzing and saying, "I have only had Mrs. Dorneker for a few months and I can already tell she is one of the best math teachers I have had. She is always willing to meet with me in my free periods and go over questions from my homework and tests."

"I remember in the first week instead of of playing annoying get to know you games and awkward ice breakers, Mrs. Dorneker switched things up and shared fun fact about herself which I thought was really cool"

"On the first day of class if I was trying to find the correct math room and as I stumbled upon my class and there was Mrs. Dorneker waiting to greet me and welcome me into the class, right away I knew that this was going to be a good year."

Everyone is aware that math can be a very difficult subject to learn and teach but Mrs. Dorneker takes the challenges head on. She never lets her student become frustrated from confusion, she is always patient and ready to help.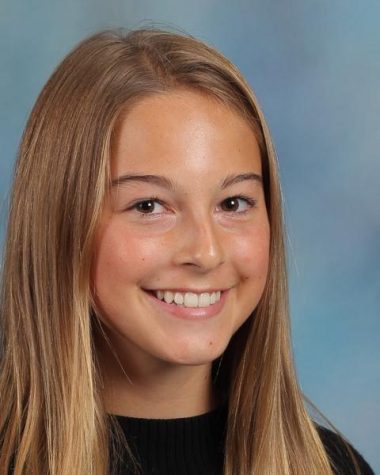 Freshman Beatrice Pierce has come into high school with a positive attitude that demonstrates the character and wisdom of a natural born leader. Her strength is not only demonstrated in the classroom but also on the Freshman/Sophomore Tennis team where her dedication and hard work has given her an unbeatable reputation. Those who know her best will tell you how easily she can relax those around her and put a smile on your face– no matter how your day has gone before hand.
Bea has an authentic and heart-warming personality that shines wherever she goes. Her friends describe her as someone who "puts others before herself, always" and an "extremely caring person." Not to mention, her friends can always count on her to be the most fashionable and funniest person in the room. Her sister, sophomore Ellie Pierce, says "I'm glad she's as much my friend as she is my sister" as her enthusiasm infects all those around her. Freshman Louise Brickman describes Bea as, someone who "always sees the upside in things no matter what." Her unfaltering positivity is inspiring to us all.
About the Contributors
Ghost, Author
Ghost is a section of The Forest Scout that chooses to publish material anonymously in order to increase the depth of their investigative reporting. Ghost...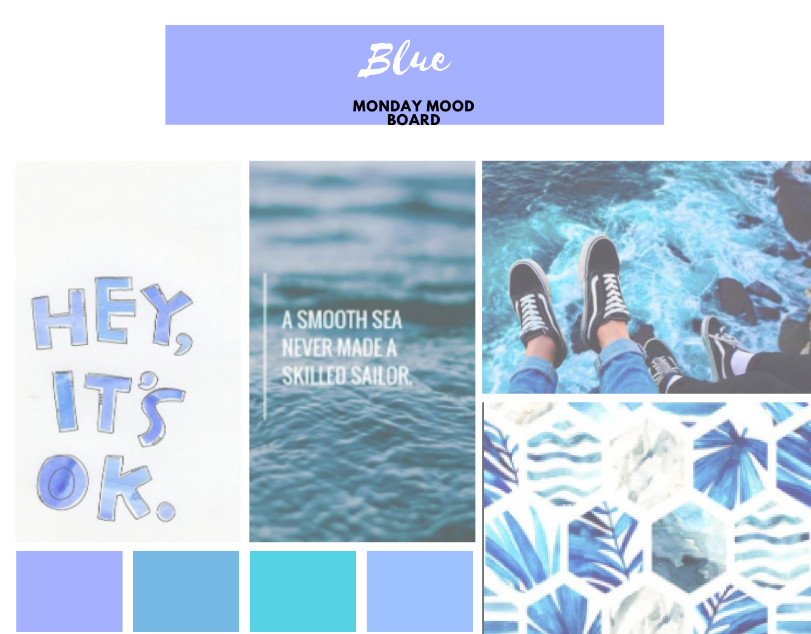 Austin Scott, Author
Austin Scott is the Adviser for The Forest Scout and an English Teacher at Lake Forest High School. He is also the Assistant Varsity Basketball Coach and...