Fall Activities Ranked
In the spirit of Halloween and all things fall, in one week I did six "fall activities," some of which were mentioned in a previous article. Some of these activities are exactly what you would expect, and others are just not worth it. I rated these activities based on my experience and mindset while doing things in the middle of October. All in all, I was really excited to do all these activities and it made the school week go by quickly when I had something to look forward to every night. These really got me into the seasonal spirit, especially with Halloween approaching.
This was my favorite activity by far. To watch the premier, I went to the drive-in theater in McHenry, which is a thirty minute drive from Lake Forest, by the Wisconsin border. On Friday night they played a double feature, with the original Halloween playing at 7:30, and the new one directly following. I had already seen the old movie, but it was exciting and fun being able to rewatch in the trunk of my car. I think the drive-in theater was a super fun activity that made the movie watching a unique experience. and I recommend bringing blankets, pillows, and snacks. In the seasonal spirit, I brought carmel apples and popcorn to snack on during the movies. The new movie itself was really good in my opinion. It is a lot gorier than the original but the plot is consistent with the first and Jamie Lee Curtis as Laurie again really brought the movie together. For the full experience I suggest going to this theater and I give the movie itself a thumbs up! No complaints.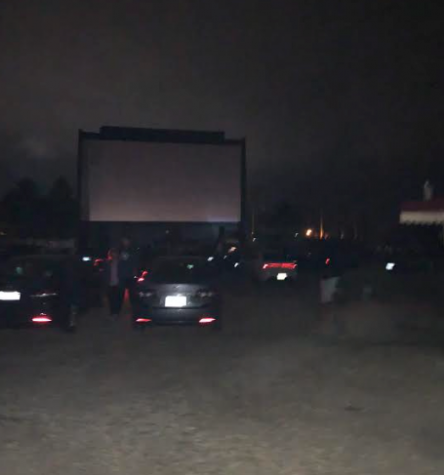 Apple Picking
One of the most basic fall activities would be apple picking– it's a classic. So on a nice Sunday afternoon I drove for forty five minutes to Apple Holler to get apples, and more importantly their apple cider donuts. Once there, the parking lines were insane, like circling for ten minutes to find a spot that wasn't basically half a mile away from the farm. After finding decent parking, I was greeted by basically a million teenage girls dressed in plaid and over-sized sweaters to take pictures in the apple fields or with the pumpkins. I soon realized everyone there was mostly in it for the photo op- and to be honest I was one of them. Sadly the apple options were limited as it's late in the season, but it was overall pretty entertaining searching for edible apples. All in all: the apples and photos were good and the donuts were excellent.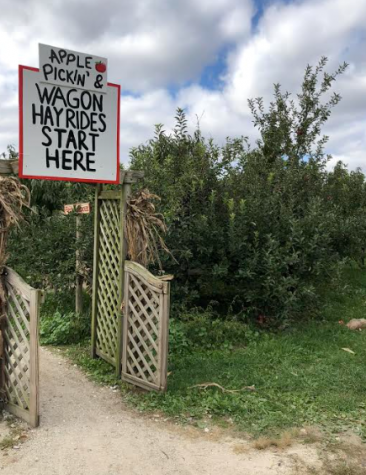 Pumpkin Picking
Pumpkin picking is one of my favorite activities of the season, and I was excited to go to back to Didier Farms in Lincolnshire. Going on a Wednesday seemed like a good call as I assumed there would be shorter lines and more options than if I waited until Saturday. I was right on both of these as I picked my pumpkin within 10 minutes of being there and had time to get snacks. Considering it was mid-week, I unfortunately did not have time to try all the activities although; in the past, I have done the camel ride and highly recommend, purely for the experience of RIDING A CAMEL! I was upset to find out that they do not have all their snacks on weekdays, like corndogs, which I was really looking forward to getting. Their pickle-on-a-stick is very delicious though and I got some apple cider and pumpkin donuts to bring home. Without all the activities, Didier is a great place to go after school to quickly grab some great pumpkins just in time for Halloween.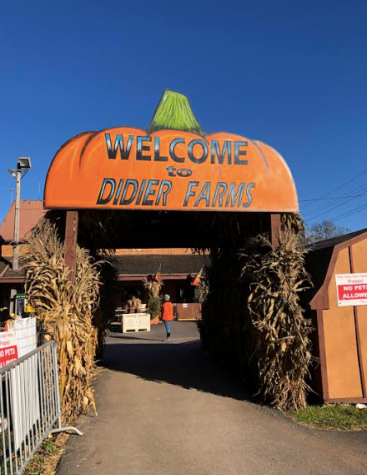 Pumpkin Carving
Pumpkin carving is an activity nearly everyone has done for years. After buying pumpkins at Didier, carving obviously had to follow. My mistake would be waiting until Saturday to carve, however, as that day it was 30 degrees and snowflakes were falling. It wasn't so bad with a fire though and since my pumpkin was small, it didn't take too long. Pumpkin carving can be aggravating though as my fingers grew numb and precision lacked. The pumpkin kit from Jewel though did have stencils with made the design process a lot easier. In conclusion, this is a classic and while not the most exciting, it would be a bummer to skip.
Baking Fall Desserts
After picking so many apples, obviously they had to go to some use. That said, what is a better fall dessert than apple pie?! Going into this activity, I figured baking a pie would only take an hourish, and since it was a Monday, this seemed reasonable to accomplish after school. I was wrong. Baking an apple pie is not a quick activity and took THREE HOURS to make, and I used a premade crust. My mom seemed as shocked as I was by this timing so I must have picked the most difficult recipe or just messed up a lot. In the end, the pie was the best apple pie I've ever had but required so much effort it was not worth doing on a weeknight, especially when you have homework and must watch the apples on the stove constantly. In the future, dedicate your whole day to this pie or just stick with a store bought one.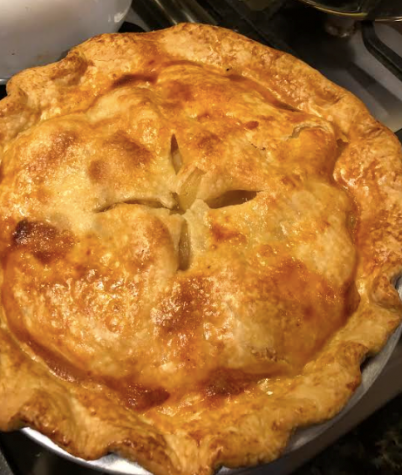 Haunted House
This gets a solid 0/10. Most of my lack of enjoyment is my own fault but still I believe this activity was terrible. After driving for forty-five minutes to "Realm of Terror" Haunted House in Round Lake, the haunted house appeared to have no line. After buying my ticket and going down a path, I discovered I was very wrong. There were two large tents with a line zig-zagging across the room. First off, I forgot to bring a jacket because I thought a Haunted HOUSE would be indoors, but the extremely long line was just inside tents that were not heated, which was a bummer but completely my own fault. The line ended up taking two hours to get half way through, while I grew irritated and impatient. I was cold, bored, and getting tired. Judging by how long I had spent in line thus far, I would be waiting for another hour at least. I did not have the patience for that at 10:15 at night, when I had left my house at 7:00 pm and had only grown exhausted, hungry, and cold since then. I left, which explains the low review, so perhaps if you have more patience, you will actually make it into the house and enjoy it, unlike me.