Must See TV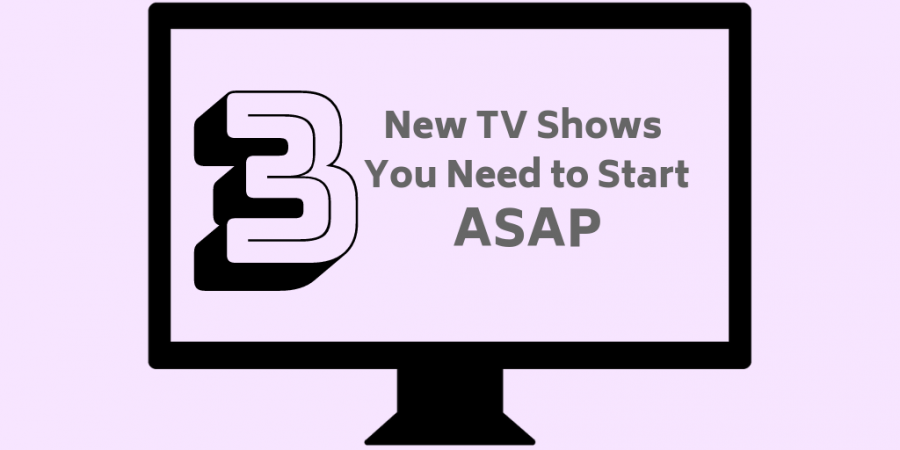 This fall many new TV shows have come out on the major stations. Here are some recommendations for what network shows you need to start asap and catch up on during this long weekend!
If you like Grey's Anatomy…
New Amsterdam: NBC Tuesday nights 10/9pm central
Dr. Max Goodwin is brilliant, charming — and the new medical director at America's oldest public hospital. While he's set on tearing down the bureaucracy to provide exceptional care, the doctors and staff are not so sure. They've heard this before, and no one else has delivered on those promises. Not taking no for an answer, Max disrupts the status quo and proves he will stop at nothing to breathe new life into this understaffed, underfunded and underappreciated hospital — the only one in the world capable of treating Ebola patients, prisoners from Rikers Island and the president of the United States all under one roof — and return it to the glory that put it on the map. Inspired by Bellevue in New York City. -NBC
If you like This Is Us….
A Million Little Things: ABC Wednesday nights 10/9pm central
It has been said that friendship isn't one big thing, it's a million little things. That is certainly true for a group of friends from Boston who bonded under unexpected circumstances. Some have achieved success, others are struggling in their careers and relationships, but all of them feel stuck in life. After one of them dies unexpectedly, it's just the wake-up call the others need to finally start living. Along the way, they discover that friends may be the one thing that can save them from themselves. –ABC
If you like Law & Order…
FBI: CBS Tuesday nights 8/9pm central
From Emmy Award winner Dick Wolf and the team behind the Law & Order franchise, "FBI" is a fast-paced drama about the inner workings of the New York office of the Federal Bureau of Investigation. First-class agents — including Maggie Bell and Omar Adom "OA" Zidan — bring all of their talents, intellect and technical expertise to tenaciously investigate cases of tremendous magnitude, including terrorism, organized crime and counterintelligence, to keep New York and the country safe. –CBS
About the Writer
Catherine Greub, Editor
Catherine Greub is a senior at LFHS and editor of the In Our Opinion section. She spends her time listening to country music, dreaming about traveling,...