Trendsetters at Homecoming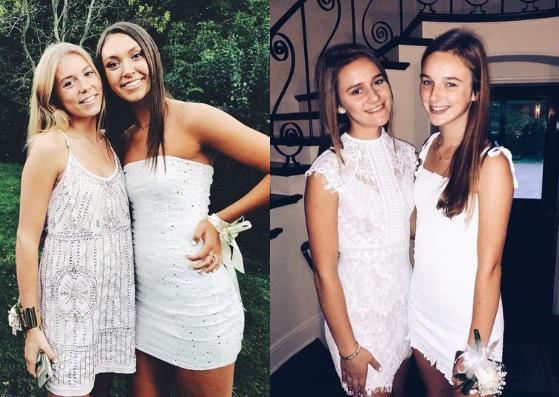 Hang on for a minute...we're trying to find some more stories you might like.
Lake Forest High School's 2018 homecoming dance has set the fashion bar extremely high this year. Even though homecoming is considered the most causal dance of the school year, this year's homecoming had numerous eye-catching look. The underclassmen, upperclassmen, and faculty members all dressed to the nines this past Saturday night. Here are some of the trending looks from the night:
WHITE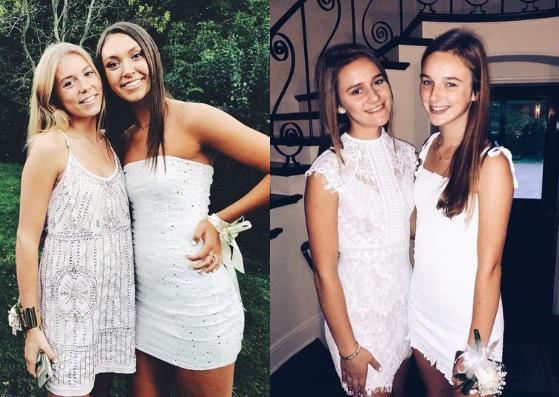 Who said you can't wear white after labor day? White dresses were one of the top trends seen last Saturday night. Everyone rocked their white dresses which varied in all different styles, lengths, and patterns.
(left to right: Ingrid Falls, Halle Douglass, Julia Leclerq, Megan Lewis)
LONG SLEEVE
With the fall weather rolling in, one of the biggest hoco trends was a long sleeve dress. This look was both practical and fashionable.
(left to right: Kylie Perkins, Ashley Algini, Ashley Bufe, Margo Thornberry)
LACE
The final trend we saw present at homecoming was lace. Lace was everywhere. Whether it was a small lace embroidery, lace lining, or the entire dress was laced from seam to seam, everyone looked amazing in this homecoming trend.
(left to right: Ava Douglass, Cristina Machado, Kenleigh Theis, Jane Manley)
TRENDIEST LOOK OF THE NIGHT
Trendy homecoming dates Lauren Gambit and Michael Pasquella rocked the dance in their trendy outfits. Senior Lauren Gambit looked ravishing in her suede strapless dress from Revolve paired with a simple black heel. Senior Michael Pasquella was spotted in multiple trends to complete his look; his trends included: plaid pants, turtleneck, black blazer, and a gold chain around the neck. The duo strutted into the dance with some of the trendiest outfits of the night.
About the Writer
Logan Hanekamp, Editor
Logan Hanekamp is a senior at Lake Forest High School who is a dedicated field hockey and lacrosse player. She loves good weather, her dog (Cody), and...