Where is Your School Spirit? (ScoutNation edition)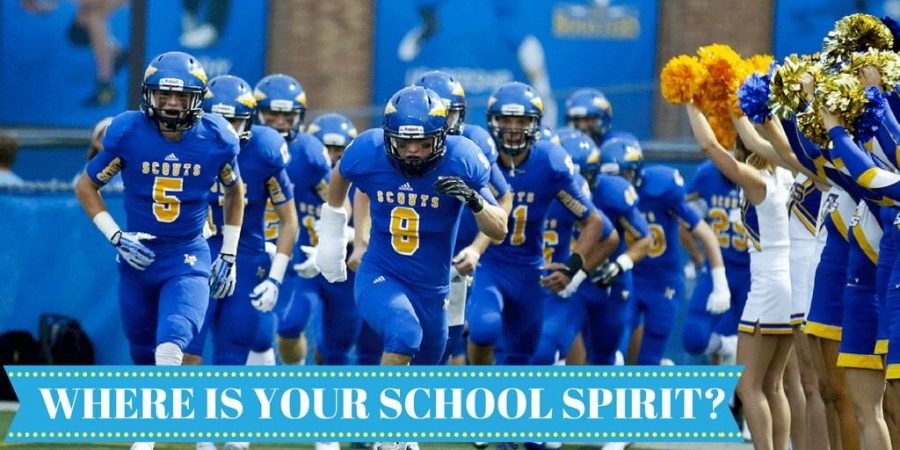 School spirit is one way that students at LFHS create lifelong memories. Friday night games, spirit week, and cheering on your best friends all make the high school experience special. But where has the Lake Forest spirit gone? In previous years, Mr. Busse was head of ScoutNation (a club dedicated to the spirit and enjoyment of sports games); however, he will be stepping down from his reign to devote time to his son.
The new leaders, Will Davis (senior), Bobby Winebrenner (senior), and Catherine Greub (junior) will be taking on the lead alongside Ms. Malec, the new Activities Director. The club's current goal is to find more committed students ready to give their support and spirit to all school sports no matter the season. Even if you can't make it to meetings, ScoutNation would love to see you and are asking you to please join the Schoology page or reach out to the student leaders. Meeting days and times will be determined soon.
If interested, follow ScoutNation on:
Snapchat: Scout_Nation
Instagram: @lfscoutnation
About the Writer
Catherine Greub, Editor
Catherine Greub is a senior at LFHS and editor of the In Our Opinion section. She spends her time listening to country music, dreaming about traveling,...