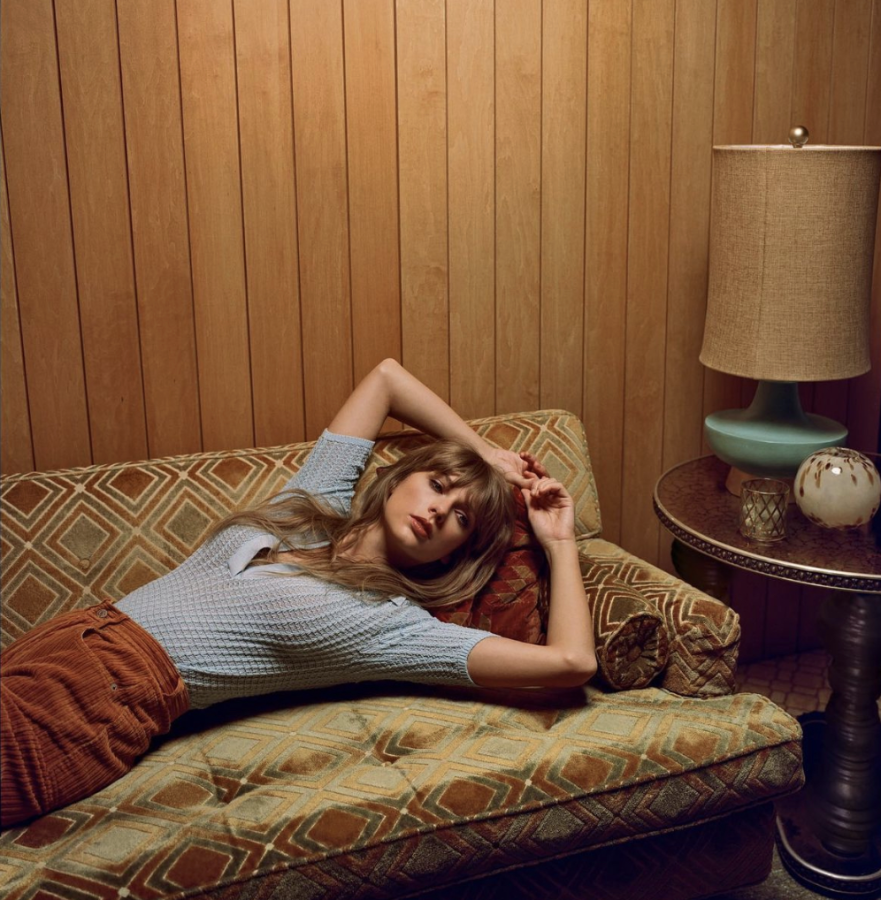 Taylor's new album: underrated or overrated?
On Oct. 21, Taylor Swift released her long-awaited album Midnights. This album has met many listeners with mixed emotions and reviews. Here are two fans' opposing reviews of her new album. 
October 28, 2022
Midnights offers fresh, new sound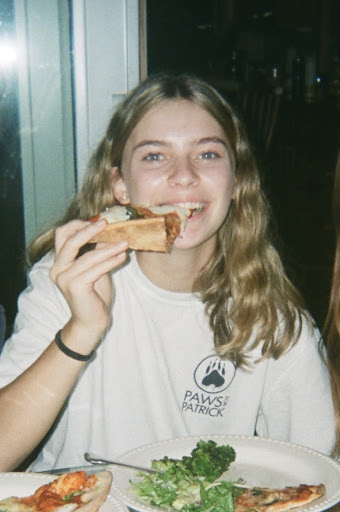 Contrary to many other fans, I did not enjoy listening to Taylor Swift when I was younger. In fact, as disappointing as it is to admit, I would consider my younger self a hater. But as I've grown up, I've learned from my mistakes and Taylor Swift hasn't wavered from her spot as my #1 most listened-to artist on Spotify. Needless to say, when she announced her 10th studio album Midnights, I once again immersed myself in her music. 
I've had Midnights on repeat all week, loving it more with each listen. The sound is new and fresh, and a great addition to her already diverse discography. But I did not feel this positive about the album from the start.
On Oct 21, I sat down with some friends at midnight sharp and listened to all 13 original tracks in one sitting. The sound was definitely different from what I expected, and some of the lyrics were fairly surprising. I went to sleep that night feeling underwhelmed and a bit disappointed. 
But when I woke up to her seven additional "3 a.m. tracks" the next morning, I decided to give the album another listen. And I am so glad that I did. Although I had prematurely convinced myself that the album was a disappointment, I found myself with the catchy choruses stuck in my head all day. 
"
I found myself with the catchy choruses stuck in my head all day."
The more I listened, the more I enjoyed the songs and the more I fell in love with the fun and upbeat vibe of the album. There were definitely still some songs that I just couldn't get behind, such as my personal least favorite, "Anti-Hero" (an unpopular opinion, I know), but the rest of the album was frankly addicting.
The album's opener "Lavender Haze" was fantastic, her vocals blended seamlessly with Lana Del Ray's in "Snow on the Beach", the bridges on "You're On Your Own, Kid" and "Would've, Could've, Should've" were among her best, and there really weren't any songs that I wouldn't want to listen to again. Overall the album was super fun and exciting.
Swift is known for her ability to switch genres, and I think that switch can take some getting used to for some fans, myself included. If you're not feeling this album, that's okay. But try to give it another listen, Swift might just surprise you.
Leave a Comment
Midnights is underwhelming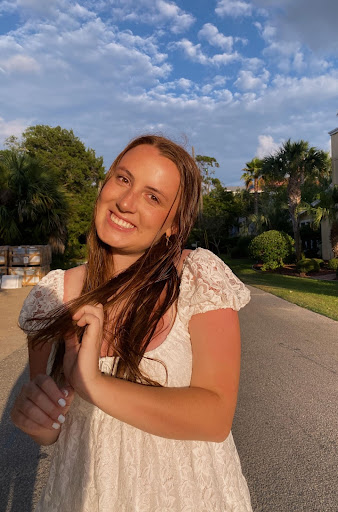 Growing up, I've always been a huge Taylor Swift fan, so when I found out that she was releasing another album I was ecstatic. After she released her album on the 21st at midnight, it's safe to say that I stayed up way past midnight to listen. Unfortunately, I was only met with disappointment. 
Upon first listening, I'm not going to lie, I couldn't really get through the album. I thought it was boring, so I didn't end up really listening to the whole album. When I woke up I was pleasantly surprised by the 3 a.m tracks that were released. I decided it was time to give it a second chance. Yet again, it still was not what I was hoping for. 
While I enjoyed some songs in the album such as: You're On Your Own Kid and Lavender Haze. Some of the other songs didn't quite match my expectations. I was expecting a different vibe than the pop album she gave us. Her songs were a little more depressing than I think most people were expecting. 
"
I was expecting a different vibe than the pop album she gave us."
Swift's new album sounds like a mix of her past albums, Reputation and Lover. Although I really enjoyed her Reputation album, Lover wasn't necessarily for me. Out of all of her albums, some of her older ones tend to be my favorites, such as Fearless and Red. Her album, Fearless (Taylor's Version) is always on repeat whether I'm driving or studying.  
Recently in Swift's new albums, evermore and folklore, she seems to have a change in message. It seems that she's trying to find herself in a new era. 
Although I didn't love her new album, this doesn't disregard my love for her and her songs. Taylor Swift is definitely one of the most dominant songwriters of our generation. Her lyrics always have something that many people could relate to, and she always has a song for any mood you're in. 
Nevertheless, even with this new album not being my favorite, I will still continue to listen to Taylor Swift's music whenever I have the chance.
Leave a Comment