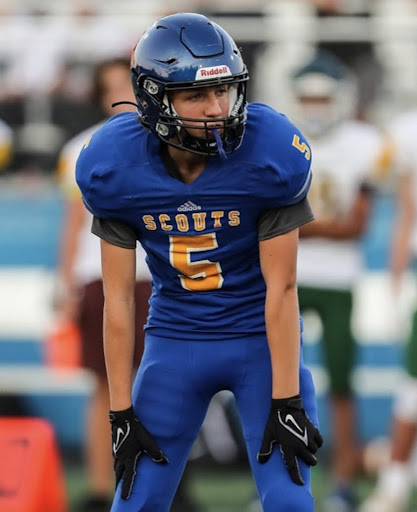 Matheo Vermer
Being the new kid at school can often be difficult, and even more challenging when moving from a different country.  However, sophomore Matheo Vermer has adjusted to LFHS quickly.
Vermer moved to Lake Forest from Belgium this past summer. Despite the short amount of time, he has already become a close friend to many.
Senior Jade Khater helped Matheo get introduced to LFHS by hanging out with him and introducing him to his friends shortly after the school year started.
"When he first came here he barely spoke any English. All he had was a smile on his face. I've become great friends with him over the weeks he's been in America." Khater said.
Since moving here, Matheo has joined the JV football team. The American sport is new to Matheo, but he never lets that bring him down.
"Matheo's always smiling and laughing even if he has no clue what is happening," said teammate and friend Logan Uihlein.
In less than a semester, Matheo has accomplished so much including, transiting to a fully English school, joining a new sport, making new friends, all while getting used to living in a new country. It's evident that he has become a true American over the short period of time he's been here.
As Matheo said himself on Instagram, "I love America."