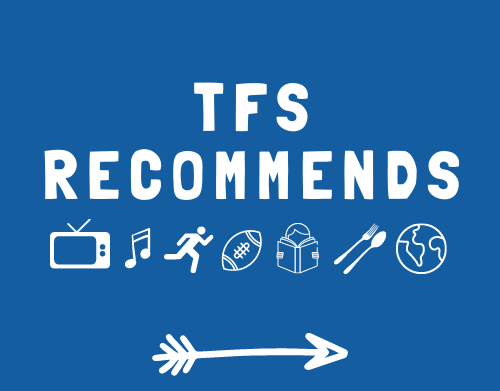 TFS Recommends with Morgan and Molly
May 18, 2021
Each week two writers share their current obsessions. This week features staff writers Molly Fisher and Morgan Bielski.
Molly Fisher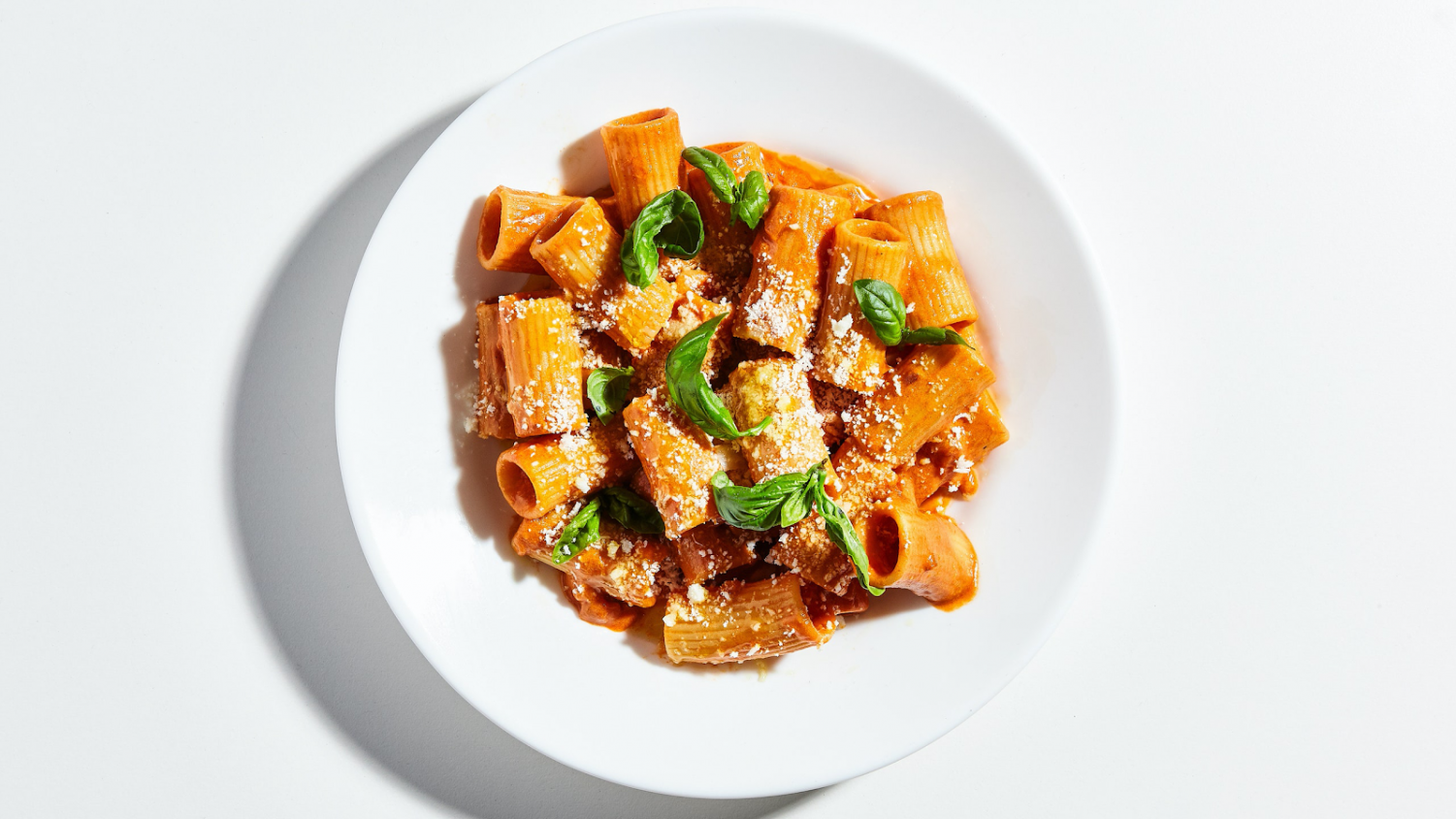 Francesca's Rigatoni with Vodka Sauce 
Okay. This is by far my top obsession. Whatever meal it is, I am always craving rigatoni with vodka sauce from Francesca's Intimo. I discovered this meal about two years ago and from that day on it has become my go-to meal.The next time you're strolling through town, make your way to Francesca's and order this meal! Chances are, I'll see you there! 
Forest Greens
This small, welcoming juice store is located in Lake Bluff right next to Luke's. In addition to various juices, smoothie bowls and protein bars are some of my favorites on the menu. Pre game rituals became a tradition for the Girls Varsity Basketball team here this past season. My favorite bowl is the Tropical Twist. It is a perfect mix of fruit, but also makes sure to give you a sweet taste, thanks to the honey on top. One more thing: NEVER leave this store without grabbing a ginger shot! You will leave feeling like you can run a marathon. 
 Thomas Rhett
Several years ago I went to a Thomas Rhett concert. This was by far one of the greatest shows I have ever been to. At the time, he actually was just the opening singer, but he was by far my favorite performance of the evening. Over the past couple of years I have felt that Thomas Rhett has flown under the radar, until now!. His latest releases are amazing! I highly recommend listening to Want It Again and What's Your Country Song. If you're ever looking for a good country song, go on Spotify and search: Thomas Rhett!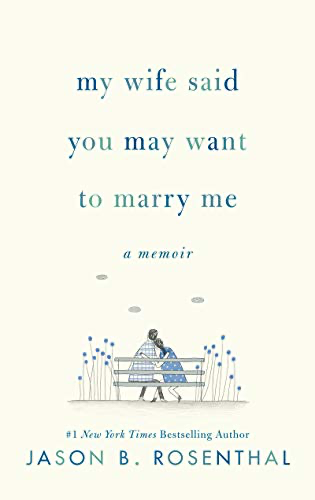 My Wife Said You May Want To Marry Me
I'm not a big reader, but I finished this book in three hours. This memoir is by famous children's author, Amy Krouse Rosenthal's husband, Jason Rosenthal. This book will bring you to tears, but will cause you to laugh uncontrollably. Their amazing love story that was sadly cut short, will prove to you what true love is. Amy had written a letter titled, You May Want to Marry My Husband before her passing. Amy's husband responded to her letter by writing this memoir. I promise you, you will love it! 
 Quest Performance Training
Looking to get into shape? Wanting to create lifelong friendships? Desired to get trained by some of the best coaches around? Quest Performance is the perfect place for you! Located off Sherwood Dr in Lake Bluff, Marquone Edmonds, known as "Coach Q", will welcome you with open arms. I began my Quest journey last May, which made quarantine a much brighter and more productive experience. I have never before endured such treacherous workouts. However, every time I leave with a natural high. Working out used to be something I would do because I had to, but now it has become something I want to do. 
Leave a Comment
Morgan Bielski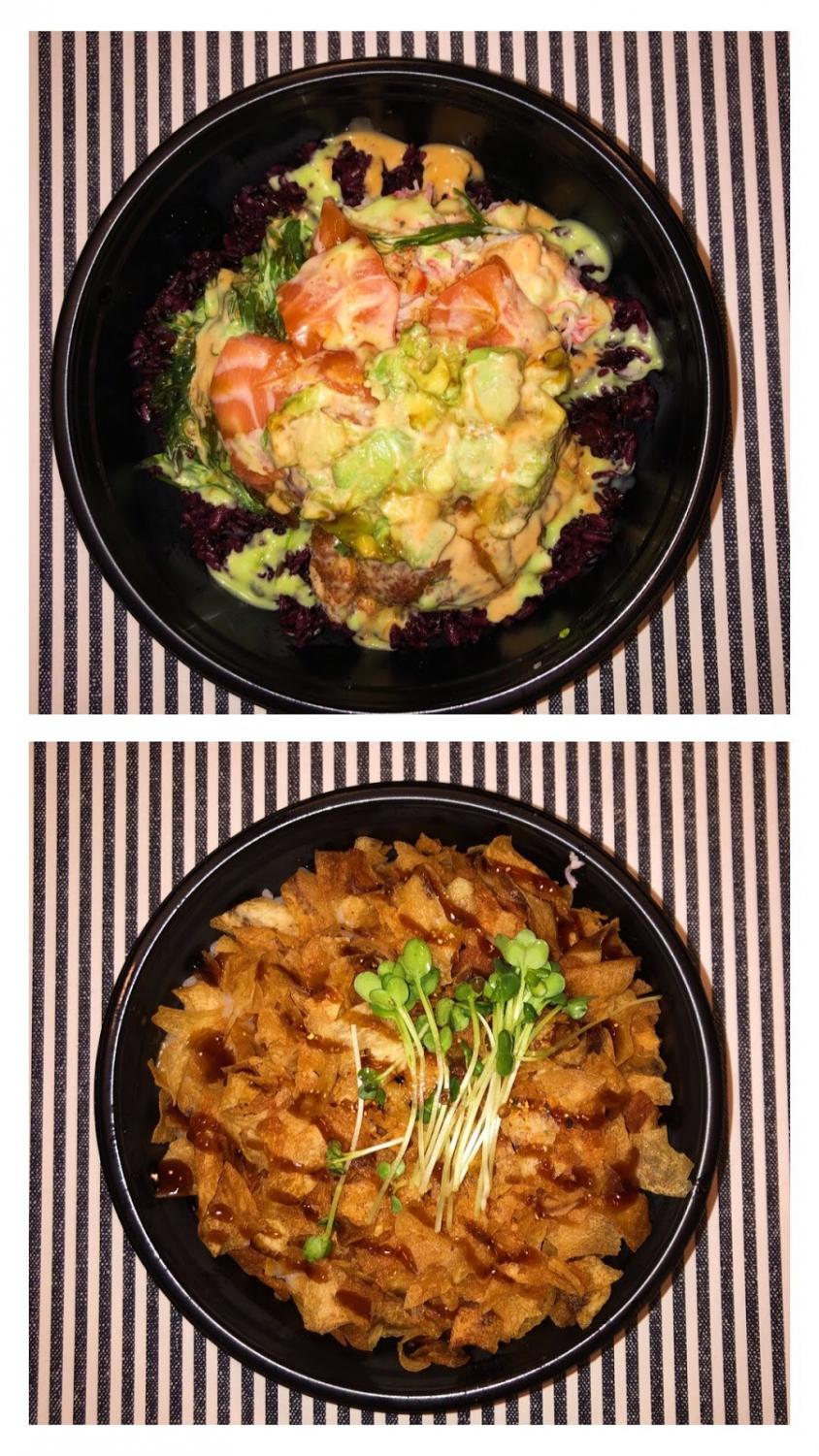 Kuma Sushi Bowl
This was the very first thing that came into my mind when thinking about what I would recommend to others. If you like sushi and poke bowls, or even if you don't, head west to Kuma Sushi Bowl in Vernon Hills. It's a cute, face-paced, japanese-style restaurant, located right across from Chick-fil-a, and is quickly becoming a staple in my family's diet. If you need more convincing, just know that each time I get a bowl from here for lunch, I always want one for dinner. That's how good it is. I usually come here twice a week, so if you decide to go, it's likely that I'll see you there! Check out the menu here.
Fleetwood Mac
I just want to preface this by saying, no. I didn't hop on the Fleetwood Mac bandwagon right after @doggface420's tiktok blew up. But even if you did, I don't judge. Fleetwood Mac is quickly moving up the ranks on my list of favorite bands, and I wouldn't be surprised to see it at the top of my Spotify Wrapped list next year. It's the kind of music that's good for any occasion – doing homework, driving around with friends, or playing as background music at dinner with the grandparents. It's very versatile, and Rumours, their most successful album, is currently sitting at #50 on billboard's top 200 – sandwiched between 21 Savage's Savage Mode II and Drake's Scorpion. A 44 year old album? Between two albums written within the last two years? Unheard of.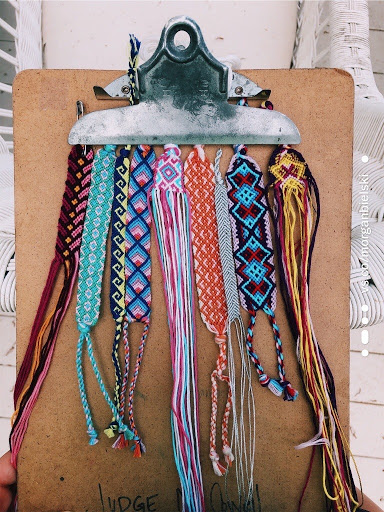 Making Friendship Bracelets
I have to include a hobby of mine that originated when I was about seven years old, and hasn't yet gone away: making friendship bracelets. There's something about it that's so calming – very similar to knitting. Each week, I try to find time to either listen to music or put on mindless reality TV and continue working on my bracelets. Sometimes I make them for myself, and sometimes I'll make them for others, but I gotta admit – I start to get emotionally attached to the bracelets that take me a long time to finish. Also, while I'm here, I probably should include a note to my teachers: while it might look like I'm looking at my phone in my lap in class, chances are, I'm making a bracelet.  Anywho, I know making friendship bracelets is always popular in the summer, but I'm encouraging you to keep making them during the rest of the year! People on the receiving end absolutely love them as a gift, and it's a good thing to do if you're in need of some stress-relief.
Dead to Me on Netflix
This is a show I've suggested to all of my friends, and each one has loved it. To sum it up without spoiling anything, it's about a mother of two whose husband gets killed in a hit and run car accident. The show mainly revolves around solving the mystery, but has lots of interesting turns along the way. The first episode aired in early 2019, and since then they've made a second season, and Netflix recently announced a third on the way. If you enjoy comedies, dramas, and a little bit of mystery, this is perfect for you.
Poptropica
Don't laugh at me. I know you all know what Poptropica is, but it's likely you've forgotten about it. I'm here to replant the seed in your brain that Poptropica is one of the greatest games ever created. I have so many memories of playing this in class in middle school while I was supposed to be doing my work, and while it's changed a little, it's still as entertaining as it was when I was twelve. It kinda requires the same type of thinking that you need to beat an Escape Room, and with a dozen different games, there's bound to be one for everyone.
Leave a Comment
TFS Recommends with Morgan and Molly