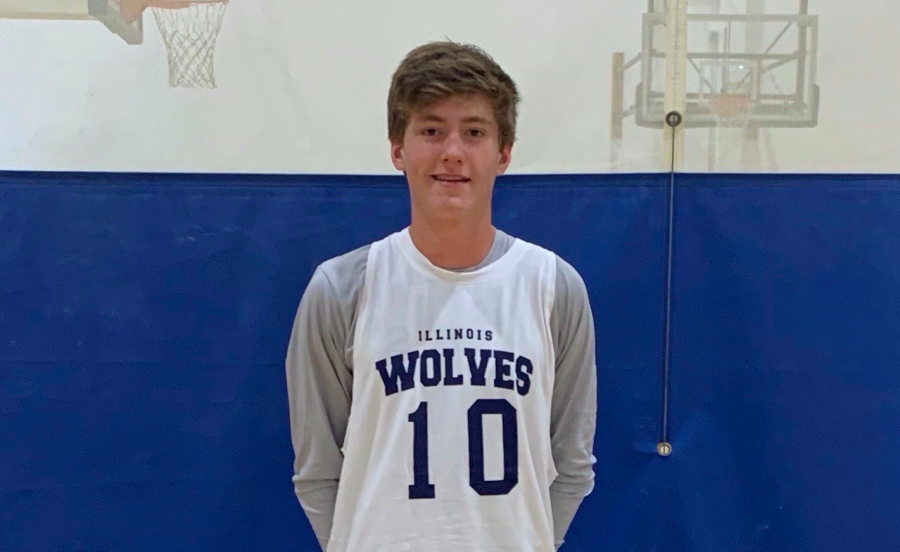 Asa Thomas, the baller
The first meeting as the lone freshman on the Varsity Boys Basketball team was understandably awkward for 6'4″ guard Asa Thomas.
But once he got on the court, Thomas felt right again.
"I was nervous," said Thomas, now a sophomore, "but as soon as we got into the swing of things with practices and games, it didn't feel like I was a freshman. The team did a great job of making me feel like I was one of them."
Team bonding is an essential part of the team. Each upperclassman is given an underclassman as an older brother. They act as a mentor, a ride home, or cheerleader on the sideline.  The team often goes out to meals after practices or games, such as Luke's in Lake Bluff.
"Those are going to be moments I will remember for the rest of my life," says Thomas. 
Like his older siblings, Jed and Honor, Thomas has been obsessed with basketball since his toddler years. From the start, failure was inevitable, but what Thomas has done to bounce back from his mistakes reflects his diligence to succeed. 
Asa said his goal for the rest of his high school career is to make sure he can get the full potential out of himself and out of my teammates. With an impressive 398 points made his freshman year, he is bound to be a star on the court during his next three years at Lake Forest.
"There are going to be big things coming for Lake Forest basketball and I'm happy I can be a part of it."