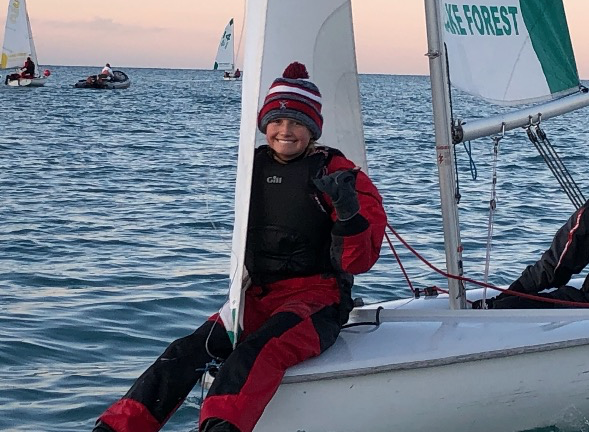 Mary Carter, the sailor
 Freshman Mary Carter was born to sail.
"I grew up on the water sailing with my family. My dad was a competitive racer, so I've been exposed to sailing my entire life," she said.
Carter entered the competitive arena at just 8 years old. Two years later, she competed in the Junior Olympics. 
"It was very intimidating being on the younger side," Carter said. "But seeing the boys on my team do so well motivated me to try to be that good."
Her dedication to prove herself paid off, as she was a top-10 finalist.
Carter continues to demonstrate her excellence as the only freshman girl on the Lake Forest High School Sailing team. It provides her with unique opportunities, including the advantage to learn from some of the best collegiate sailors in the country, as well as compete co-ed.  
Growing up as the only girl on the sailing team, she is grateful to be on a team where there are more girls. Despite the age gap, Carter had no problem bonding with her teammates right off the bat. 
"They're some of my favorite people to be around," she said. 
The competitive sailing team is as unique as the individuals on the team. 
"Each regatta is a new competition and a new chance to be rostered," Carter said. "So we really have to prove ourselves each week so we get rostered in those coveted spots in the next regatta." 
Carter is consistently rostered for varsity regattas where she regularly scores in the top three. This past season, her hard work did not go unnoticed by her coach, Will Howard. 
"A winning attitude is one thing, but Mary and the team materialized that into a first place finish at the 2020 Midwest High School Sailing Fall Championships," said Howard. 
"
I try to work really hard to keep a positive mindset to cope with my anxiousness about racing,"
— Mary Carter
Her work for the team does not end once the seasons wrap up, but rather extends throughout the winter, in between the fall and spring seasons.  
"The biggest thing for me is commitment both on and off the water," Carter said. "Now that the fall season is over, I go to the gym every day to prepare for the spring."
Her success does not come without obstacles however, as she deals with inner struggles and tough weather conditions. 
"One thing that I continue to struggle with is my anxiety before each regatta. I try to work really hard to keep a positive mindset to cope with my anxiousness about racing," she said. "We also practice sometimes seven days a week in the freezing cold."  
To overcome these challenges, Carter turns to her team for motivation.
"Being on this team pushed me to succeed, and to get better and faster every day," she said. "I am motivated by the energy of the team and everyone is in to win it, and we have a ton of fun while doing it." 
Carter specifically wanted to bring attention to Henry Scholz, and talented skipper to whom she "owes a lot of credit."
"Henry has been a huge help in guiding me and giving me really good feedback," she said.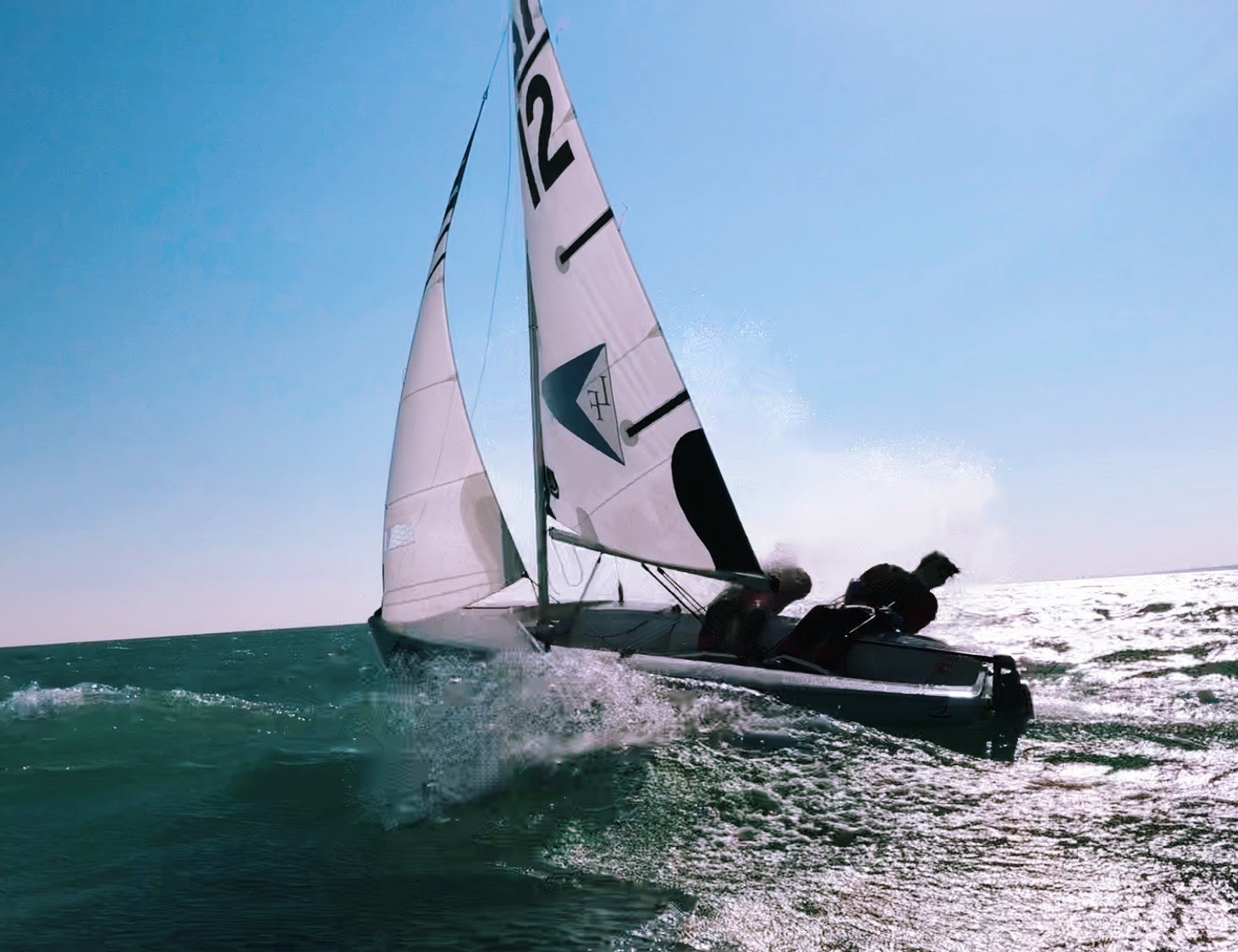 Carter plans to continue her life on the water through high school and far beyond as well.
"My long-term plans are to continue to grow with this team. Our team is a young team so we have high hopes for what the next four years hold," she said. "I am motivated by the fact that sailing is a life-long sport that I will be able to do with my family someday." 
Donate to The Forest Scout