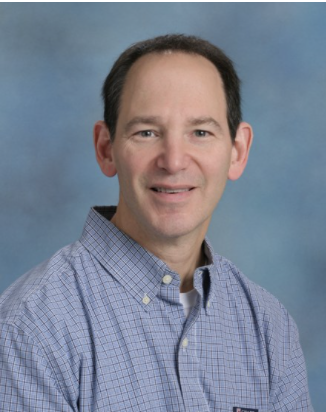 Mr. Keith Freedman
As you sit in your desk a few minutes before the start of class, you hear a familiar whistling down the hall. You can't help but smile, because you know teacher Mr. Keith Freedman is about to start your math class.
Mr. Freedman's contagious enthusiasm and bubbly personality shines through during every class, making math, a subject that doesn't come easily to many students, fun and enjoyable.
"I could always tell that he loved to teach us. I loved his enthusiasm every day and his funny little comments and songs," says junior Aly Geraghty.  
Mr. Freedman's passion for teaching manifests in more ways than just one. He's committed to helping his students succeed, always offering help and positive reassurance. 9 times out of 10 he is in his classroom for a good chunk of time before school starts, prepared to answer questions about homework and tests. 
"Even if you showed the slightest amount of hesitation in answering a question, he made sure to make you feel confident about it… He never made you feel bad for not knowing the material," says junior Rose Nugent. 
Whether it may be for his gentle guidance, encouragement, or funny songs, you can always count on Mr. Freedman.
"I definitely would not have been able to get through my math classes as easily for the past two years without him," says Nugent.