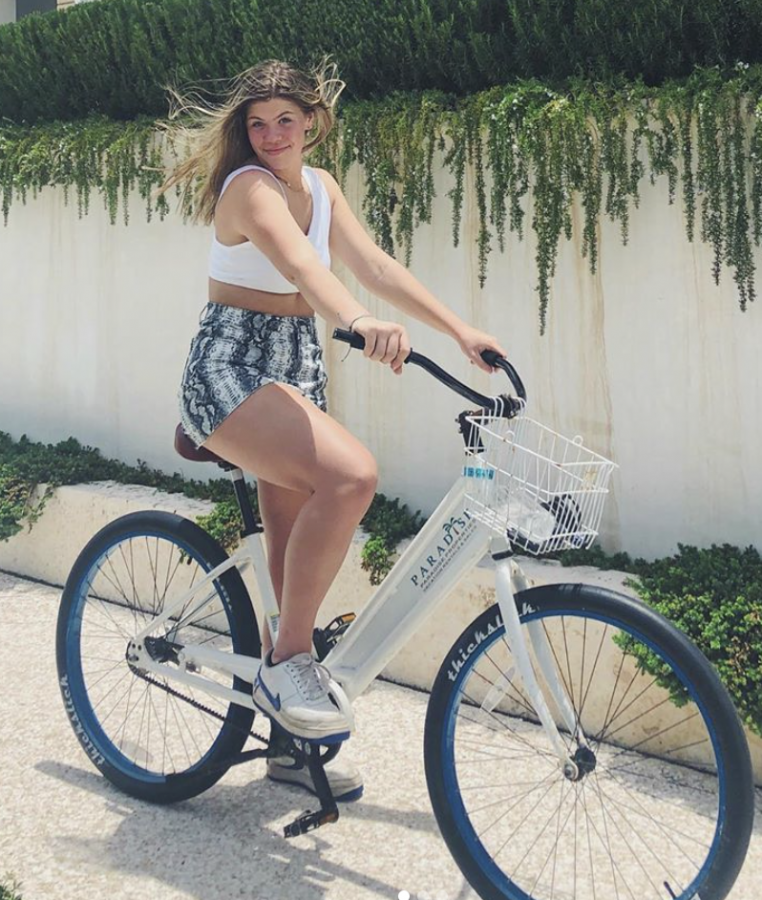 Elsa Goldsberry
With her infectious laugh, incredible personality, and outstanding athletic ability, it's no wonder so many  people in the Lake Forest community have a soft spot for senior Elsa Goldsberry.
"Elsa and I have been inseparable ever since we were little," said close friend and cousin, senior Gretta Goldsberry. "I've seen her grow over the years, and I'm proud to call her family. She's been through thick and thin and always comes out stronger in the end. If you're ever in a bad mood, you can always count on Elsa to lift your spirits."
As a goalie on the Varsity Field Hockey Team, her almost scintillating demeanor rubs off on those on her team. Senior teammate and friend Kylie Perkins said, "She's always got the best energy and attitude at practice. She is able to make everyone on the team happy to be there, and is able to excel not only socially, but athletically as well."
Her athletic ability and contribution to the team have helped the Lake Forest Field Hockey Team make it to the State championship for the past two years. A star athlete, Elsa has received multiple offers from schools with excellent field hockey teams across the nation. Currently, Elsa is committed to play Division I field hockey at the University of New Hampshire.
Besides athletics, Elsa is also an involved member of We Act Now, a local student organization concerned with the state of the environment that works to combat environmental damage through community service. Head Director of Social Media in We Act Now, senior Tegan Heswall says, "She always gives back to the community, especially in We Act Now. She participates in clean ups, brings good ideas to meetings, and is very communicative."
Although it may seem that Elsa has had a significant positive impact on many people's high school experience, her close-knit group of friends can always count on her, which she has impacted the most. 
"Elsa is, without a doubt, the most caring person I know. She is always looking out for everybody and spreading positivity. Being one of her close friends definitely made high school more memorable," said close friend and senior Bella Oquendo.
A caring and selfless friend, an exceptional athlete, and an involved member of our community, all in all, it is a pleasure to know Elsa, as senior Thomas Tustison said, "Elsa is always trying to do things for other people."