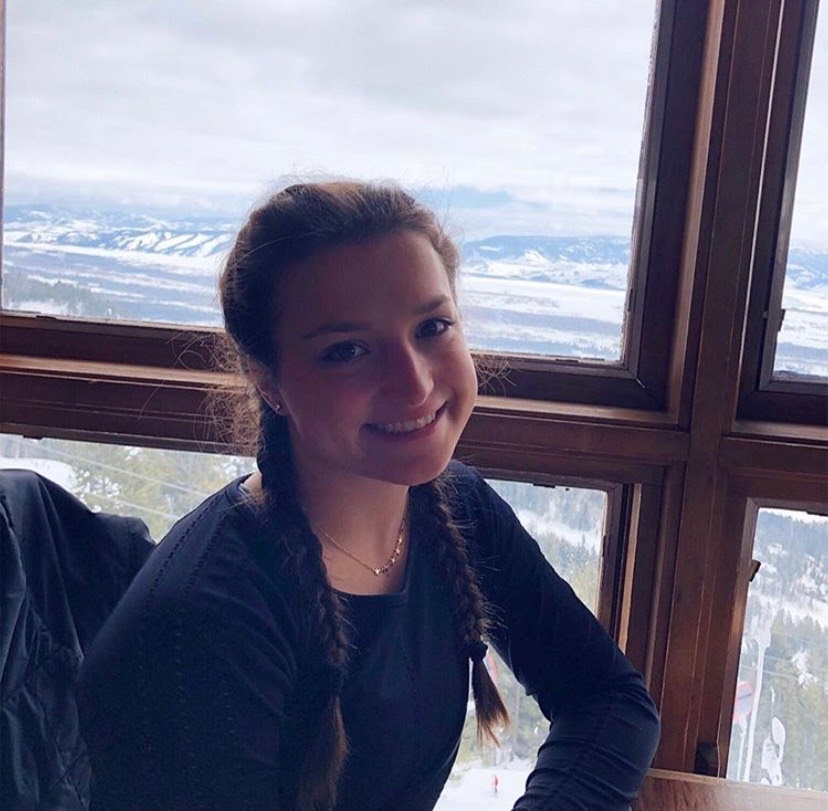 Gianna Pasquesi
Athletic, diligent, good-natured, and motivated: senior Gianna Pasquesi is an ideal example of what it means to be a Scout.
Pasquesi juggles all of her many extracurricular activities exceptionally well. She's a triple varsity sport athlete, including Field Hockey in the fall, Gymnastics in the winter, and Track & Field in the spring, as well as captain of the Varsity Gymnastics team. Besides athletics, she's also a member of NHS, Student Council, and Link Crew. 
"Gianna just makes for such a great teammate! She's such a natural athlete, and her athleticism really shows when she is out on the field. She's also got a great work ethic as she always pushes herself to get the ball or to finish strong in a running drill," says Field Hockey teammate Elsa Goldsberry. "But the best part of playing with Gianna is that she leaves everything on the field, but as soon as she steps off: she's crazy, energetic, funny (she'll make sure to tell you that herself), has the most contagious laugh, and has a weird urge to always be doing somersaults. It's been so much fun to create amazing memories with G, as a teammate and as a good friend!"
Even a torn Ulnar Collateral Ligament (UCL) in the elbow didn't stop Pasquesi's team spirit last gymnastics season. She continued to cheer on her teammates from the sidelines even following her elbow surgery in January. Pasquesi is now back in the gym for the offseason, working harder than ever and preparing for her final season. 
"Gianna is so hardworking and dedicated to everything she does, she won't stop until she reaches her goals" says Taylor Cekay, a gymnastics teammate of Pasquesi. 
Other than her driven persona to athletics and academics, Pasquesi makes time for her friends and family. Being in a family of five kids and taking the place of the middle child, Pasquesi has learned how to lend a helping hand to anyone in need. 
"Not only does Gianna make sure all of her friends are laughing, but she checks up on her friends to make sure they know how appreciated they are and how proud she is of them," says senior Margot Curry. "I don't know what I did to deserve a friend as great as Gianna."