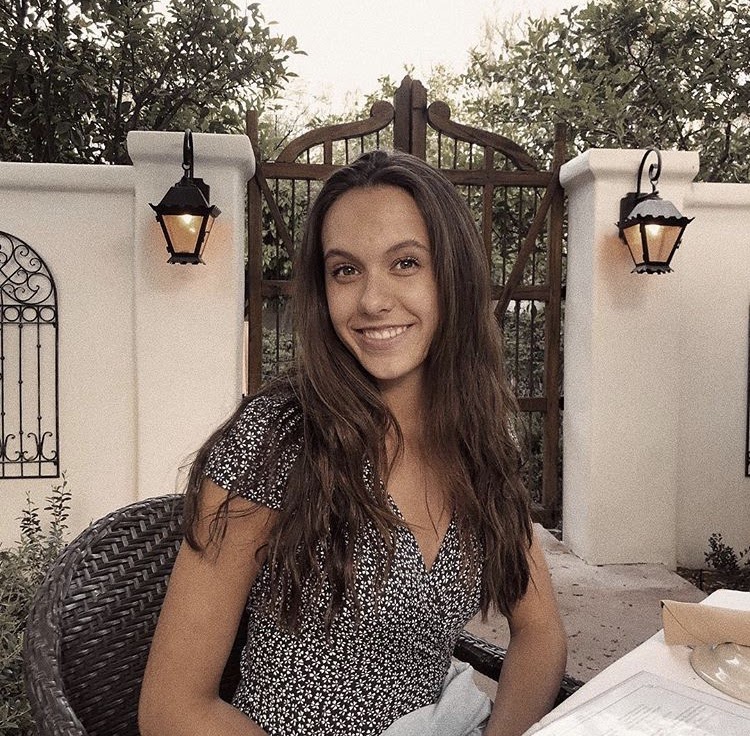 Caroline Graham
You may not see eye-to-eye with senior Caroline Graham.
Standing at just under 6'0″, Graham's height is extreme advantage to her in the game of volleyball. But her skills as a leader and teammate are equally impressive.
"Caroline is a great motivator and I always play better with her," senior teammate Abby Wise said. "Even though she is already so successful, she still comes to practice each day and plays like it's the last." 
Graham has been involved in volleyball since middle school, and she made LFHS' varsity team her sophomore year. She has been a key contributor for the past few years and even named junior captain last year. When college interest rolled around, Graham considered returning to the West Coast, as she originally lived in Oregon. Finally, in January, Graham committed to Santa Clara University to pursue her academic and athletic interests. Recently, she was named to Prep Volleyball's Top 150 Players of the class of 2021. 
"She is one of the sweetest souls," close friend, senior Mia Springer said. " Whenever I see her she greets me a big hello! Her personality is magnetic and will match with anyone."
While she may initially come off shy, Caroline is exceedingly friendly and compassionate. Her selflessness is exemplified to those around her, especially family. Graham is a twin, sharing a special bond with her sister Katherine. The two are very close and the biggest supporters of one another. 
"Caroline and I have been inseparable for our entire life. Having her as a sister is such a blessing, and I honestly don't know what I would do without her," Katherine Graham said. 
Springer puts it simply saying, "I think everyone should have a Caroline in their life and if they don't, they are really missing out!"