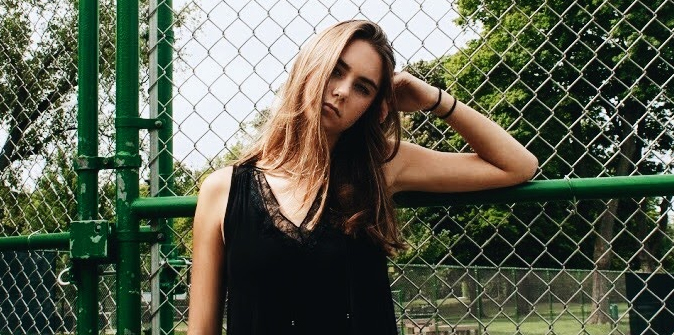 Sarah Markee
Sarah Markee has a thing for language. The senior is one of just a few students taking both Spanish 5 and AP Latin.
Outside of school, you've likely seen Markee running down your Lake Bluff street during the quarantine.  She is keeping in shape, even though Track season was canceled.  
Even people not on her track team, such as senior Honor Thomas, can attest to the fact that Markee is a hard working student who manages athletic needs and a challenging course load. 
Markee is also very involved with her church group, SHYG, which she has been a part of since freshman year. While an introvert, she quickly warms up to friends.
 "She is the most charismatic, amiable, and hardest working girl I've ever met," senior Charlie Davis said.
Senior Anna Spitzer says Markee is a friend who can be counted on.
"Sarah is always so positive and supportive no matter what, and I always enjoy my classes more when she's in them," she said. "She's also genuinely one of the most motivated people I know. From being an avid track and cross country athlete to balancing her school workload, she will still always go out of her way to be a great friend and I can always count on her."
When thinking of Sarah you cannot forget one crucial part of her life: She has worked at the Lake Bluff Pool for 3 consecutive summers, hoping to make it a fourth summer if the pools reopen.
If you want someone with a smiley face to greet you at the pool, you'll most likely find her there so go say hi!