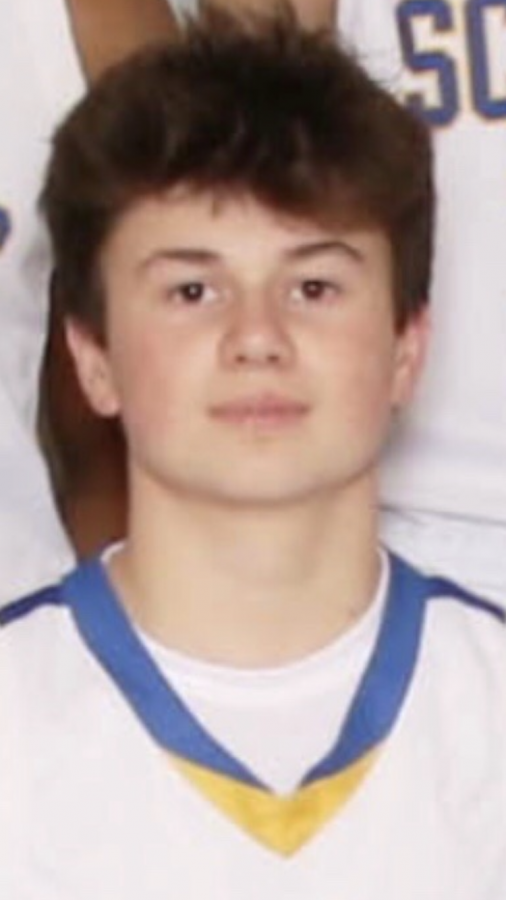 Alex Forowycz
Sophomore Alex Forowycz is truly a character once you get to know him. Whether it's his competitive edge during a basketball game or playing NBA 2K or just being a good friend, Forowycz has it all.
Alex's hard work on and off the court landed him a spot on the Lake Forest Sophomore Basketball roster, and while he continues to work on his basketball craft, Alex will always find ways to brighten your day.
"I mean, I can honestly say I flat out love his game on both ends, but an even better part about him, he's a great kid," Sophomore Coach Joe Harmsen said.
Whatever goal Alex sets, just know he will give you his 100 percent effort to anything he wants to achieve. 
"Alex is a very hard worker, it seems like we are always going to the rec center and getting shots up," said Freshman Anthony Mordini. "He's a great guy to be around." 
Off the court, Forowycz continues to work hard at his studies as he attacks each day with the same mentality he strives to have every day.
"Alex is a great friend because he is always there for you when you need him, and he always brings humor and positivity to every situation," said sophomore Joey Nassar. "One moment that showed Alex's positivity was when a UPS truck hit his basketball hoop, causing it to bend sideways. Although many people would have been angry, Alex laughed it off and still plays on a broken hoop to this day."
 Alex also likes to  ride his bike, play volleyball and eat Chipotle with his friends. 
"It's always a blast going to the rec center and playing some ball with him," said sophomore Will DeCoster.