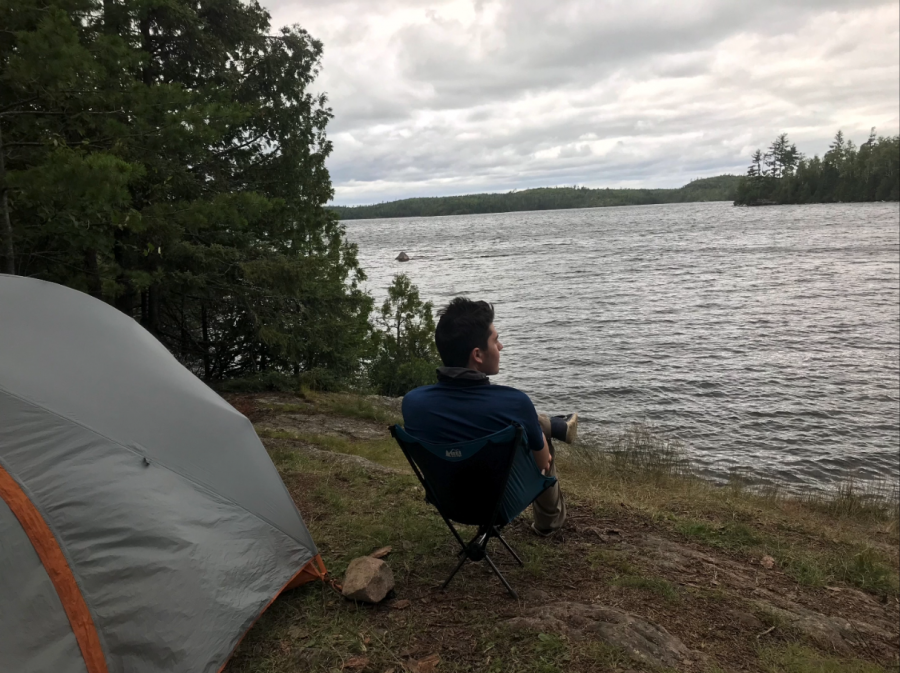 Andy Wehmeyer
Most students at Lake Forest High School see e-learning as an inconvenience or a chance to lurk in the mansions of the bedroom. Not so junior Andy Wehmeyer.
Instead, he realized that COVID-19 presented a pitch-perfect topic for a short documentary focusing on how the pandemic has affected the school system, and promptly started asking people to contribute by recording brief videos of themselves relating their thoughts. The ongoing pandemic will likely be a subject of books, papers, and documentaries decades from now — for a high school junior to cover it is no small feat.
To those who know him, however, Andy's decision to tackle this cinematographic challenge is not so much a surprise as yet another example of why he "sets the bar of quality execution in New Media," as New Media teacher Steve Douglass said.
"The great thing about Andy is how he truly uses both sides of his brain," Mr Douglass said. "Andy's attention to detail and creativity in his cinematography makes everyone stop and notice.Beyond his own filmmaking work, Andy is an honors student and a TA who represents how being a TA can "stretch, confirm, and build your confidence as a leader," Mr Douglass continued.
Leadership is a prominent theme in Scouting, another of Andy's many activities. A member of Lake Bluff's Troop 42, he achieved Eagle Scout rank in just a few short years after rejoining in eighth grade.
"It blows my mind," said sophomore Jake Hansen of Andy's rapid advancement. "I admire his drive and commitment."
Andy was elected to serve as Senior Patrol leader, a position that made him responsible for the smooth operation of the troop and ensuring that all members felt welcome and encouraged to continue.
He is a devoted member of the Debate Team, an active participant on Scholastic Bowl, and a leader who Mr Douglass praised as seeking to contribute but "not [feeling the need] to take over or dictate ideas." He is a example we all strive to emulate: a skilled person of many interests who leads wisely and well.
He will be missed when he graduates next summer and remembered long after.