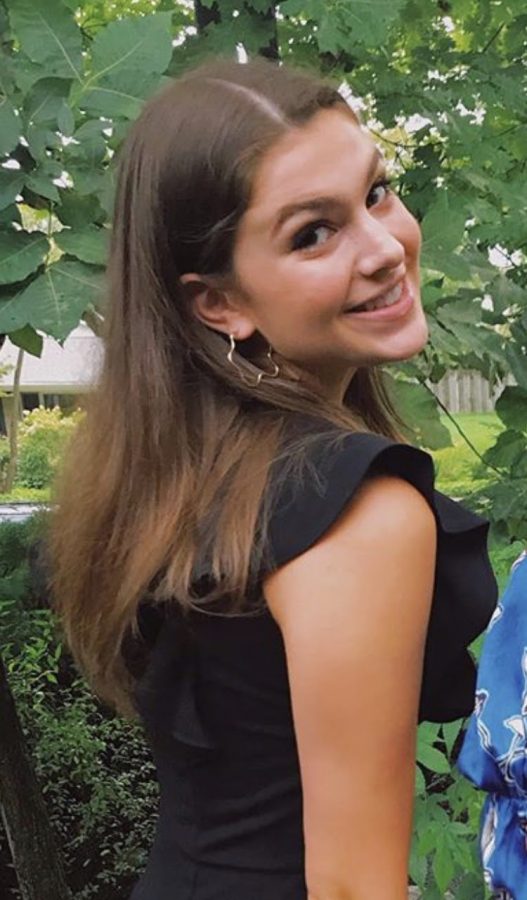 Olivia Elsasser
From hilarious TikToks to simply hanging out and laughing with friends, senior Olivia Elsasser has a knack for making every situation a good time.
"Olivia's one of those friends who I can always count on to make me laugh and support me. I'm lucky to be able to call her one of my best friends inside and outside of poms," said senior and teammate Marissa Giangiorgi.
Olivia, who goes by Chloe with her teammates, is part of the varsity dance team and the AP art club. Her friends admire her creativity and skills as an artist.
"She's really good at graphic design, and I'm always really impressed with what she makes,"  said senior Lauren Plante.
Senior Cleo Johnson admires her humility.
"As if being an incredibly nice person was enough, she is also extremely talented yet stays humble. If I could aspire to be anyone, it would be her," said senior Cleo Johnson.
She loves spending time with her teammates and friends alike, and specifically, her teammates look up to her work ethic and positivity every single day.
"Olivia is one of the funniest people I have ever met. She has such a good sense of humor but she knows when to be serious and work hard," said senior Lilly Neil.