Top 10 Albums of the 2010s
February 23, 2020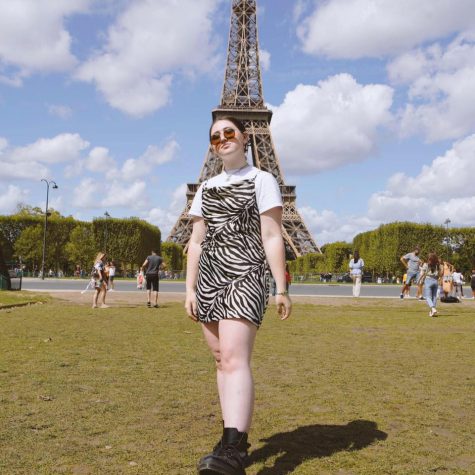 Deciding the record of the year is a tough task on its own. The question is a loaded and opinionated one that can be debated for days on end. As we have entered a new decade and are already looking forward to new music, here is a look back on the records that made up the past ten years; the soundtracks to the memories and moments of the 2010s. 
10. Sam Fender — Hypersonic Missiles (2019)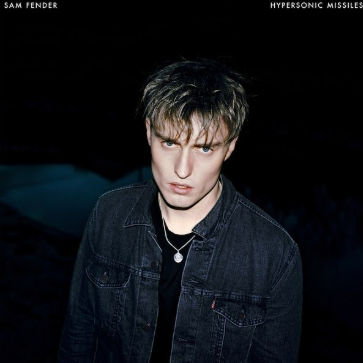 Creating a record capturing the zeitgeist of the past decade is an incredibly tough task that, when directly sought after, has resulted in countless misses across all genres. Nonetheless, the rumoured "new age Bruce Springsteen," Sam Fender has done just that with his debut record Hypersonic Missiles.
While the project was only released in 2019, its topical significance and classic sound left me no choice but to include it on the list.  From the title of both the project and leading track, the record is a time capsule. "Hypersonic Missiles" has been explained to be derived from a newspaper headline; according to Fender the article described a "newly developed Russian missile that travels at something like nine times the speed of sound."
Throughout the tracklist, the full indie rock sound brings nostalgia to its modern production style, bridging the gap between the classic sounds the English singer-songwriter grew up on and his own musical stamp. Fender has proven his diversity within his own genre; putting out a project featuring pop-leaning tracks "Will We Talk?" and "Saturday," and rock anthems such as title track "Hypersonic Missiles," in addition to his reflective ballads that have become standouts on the project.
Topically, Hypersonic Missiles manages to discuss current issues from modern love and heartbreak, to Orwellian society, Brexit, and the suicide epidemic that has hit close to home for Fender. As with any debut album, he had his entire life up until its release to pull inspiration from; ultimately creating a time capsule of nostalgic diary entries that capture the feelings and emotions that have been shared by many throughout the past ten years.
Hypersonic Missiles is a millennial journal. "White Privilege" and "Dead Boys," are the two standouts on the record; lyrically and musically they grab you by your heartstrings and evoke reflection on both yourself and society throughout the past decade. While not the most publicized record, Hypersonic Missiles deservedly made the number ten spot on the list and is definitely worth your ear.
9. James Blake — The Colour In Anything (2016)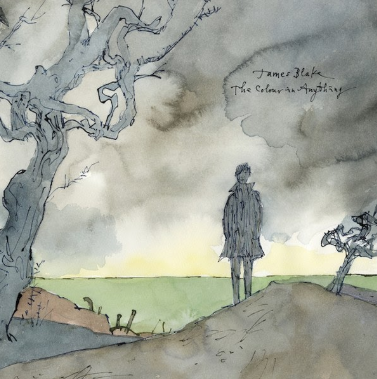 Found packed with mellow, spacious production, the downtempo English singer-songwriter Jame Blake released The Colour in Anything in 2016. While maintaining his signature monomania, Blake shed back more layers on this record; leaving a lasting impact on all those who listen to it and leading it to make the number nine spot on this list.
Not only were seven of its impressive 17 tracks were co-produced by one of the most respected and sought after producers of the decade, Rick Rubin, but much of the album was mixed and mastered at Rubin's Shangri-La studios in Malibu, CA as well.
The project as a whole is a frank, and unsparing listen; tonal shifts becoming more present when The Colour in Anything is contrasted to its predecessors: Overgrown (2013), and self-titled debut record James Blake (2011). The Colour in Anything seems it was destined to make the list, with Frank Ocean and Justin Vernon lending writing and production help, and Connan Mockasin with his bass in hand.
Blake paints his emotions with deep blues and greys, creating impossibly textured tracks, all while maintaining all his voice's "choir boy charm". Blake manages to provide you with your own personal rain clouds with every listen, and this project is no exception. The project features soul moving production and lyricism, topically covering lost love, miscommunication, and defeat.
Stand out tracks cover the wide variety of production and style Blake has been able to carve out in his R&B, gospel, and dance influences while carrying his minimalism as a throughline in the project. The melancholic funk of  "I Hope My Life (1-800 Mix)," and the synth swoops on "Radio Silence" show his ability to orchestrate romantic moments within his music. Blake has been a prevalent artist throughout the decade, and while each record released has left a mark on the industry, The Colour In Anything is a record that captures a specific moment common in many people's lives, and a relatable moment to look back on when remembering the decade.
8. Alabama Shakes — Sound & Color (2015)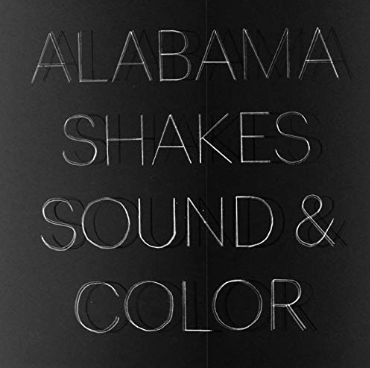 The American blues-rock band from Alabama formed in 2009, and since then Alabama Shakes has been creating elevated blues-rock and southern soul since meeting in high school.
The band broke through with one of their most well-known tracks, "Hold On" off their debut 2012 record Boys & Girls, and went on to win four Grammys. The band consists of lead singer and guitarist Brittany Howard, guitarist Heath Fogg, bassist Zac Cockrell, and drummer Steve Johnson, but as of 2019 Howard began releasing music under her name alone; this meant that Alabama Shakes would not be recording a follow-up to the iconic 2015's Sound & Color anytime soon.
Sound & Color is a culmination of unique sounds and atypical production that flows together seamlessly and features tracks that could be featured on records of some of the greats. The record is a timeless piece of art with sounds recognizable with the Rolling Stones, Curtis Mayfield, Erykah Badu, MC5, and The Strokes.
That variety and skilled production is just part of what makes the record deserving of this list. Alongside the genius of the group, Bon Iver collaborator Rob Moose provided eerie string arrangements on a few tracks; somehow those tones accompany Blake Mills' keen sense for the rhythms of guitars, drums, bass and keyboards. Their sound was described as "genuinely exciting—fresh, even—in 2015" by Pitchfork. This is one project that can be listened to the whole way through while keeping your attention and introducing you to new sounds. 
Classic can't miss tracks off the record are the title track "Sound and Color," grimy, wailing guitar anthem "Don't Wanna Fight," beautifully minimalistic "This Feeling," and smooth-as-butter "Gimme All Your Love." Production wise, the tracks play with every technical aspect available, at times shifting the pan of each instrument to provide a unique headphone listening experience.
It is not to be downplayed, however, that within their wailing production and smooth rhythms Howard is at the center of it all. Through her unbridled voice and unmatched spontaneity, she explores the upper reaches of her register and experiments with differing cadence. This willingness to try what hasn't been done before is just part of the appeal Alabama Shakes has continued to pull. This record is a can't miss and is sure to live on beyond any of us as a progressive record that will age like fine wine.
7. Brockhampton — SATURATION Trilogy (2017)

Throughout the decade, and within hip hop since its 1970s Bronx origins, creative collectives have been their own community in the music industry; from Wu-Tang to the Beastie Boys, Odd Future, and now BROCKHAMPTON.
The self-titled pop boy band has been pulling together hip hop, R&B, pop, and electronic influences since its origin; creating a new definition to the commonly Beatles and One Direction associated term "boy band." The group features six artists, alongside producers, creative directors, cinematographers, graphic designers, and other roles.
Through its makeup alone, BROCKHAMPTON has been redefining every aspect of the music industry since their origin on a Kanye West fan forum. Impressively, the collective released a trilogy of full-length albums in 2017, all under the title SATURATION. Made when the group was living under one roof in South Central, CA, the community and drive of the group might be the most identifiable aspect found in the production of each record. 
Furthering their breakdown of the boy band mold, the group announced the release date of SATURATION II before the first record was available to stream, or was even finished for that matter. This work method has become a motivator for the group, creating at times 50 tracks for just one record in an impressively short amount of time. The process and quick turn around of the SATURATION trilogy is just one solidifying aspect as to why it made the list.
The projects' conception and execution are unlike anything released before it; touching almost every genre of music and reaching out to a diverse fanbase, all while featuring diverse production. The upbeat, hard-hitting tracks are placed alongside bouncy productions, political statements, and grimy subs.
Each record in the trilogy builds upon the last, creating and adding to an era that was titled on tour "Love Your Parents." Surprisingly with a rap group, each edition of the SATURATION trilogy is strategically tied up with a bow in its last song: a guitar ballad performed by Ciaran McDonald, known under the mononym Bearface. As a collection of projects, BROCKHAMPTON defined a new era in music with the SATURATION trilogy.
The records represent everything good about where music seems to be heading and captures the energy of the teenagers and youth of the decade. The group continued to create two more records before the end of the decade in addition to headlining festivals and gaining critical acclaim. BROCKHAMPTON has been a leader in setting the tone for the decade to come.
6. Mac Miller — Swimming (2018)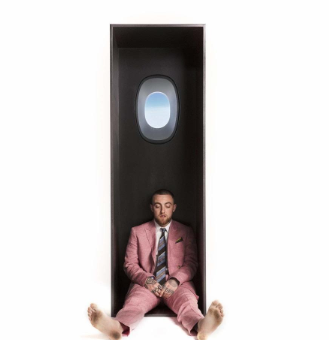 The now late Philadelphia emcee Mac Miller made an impact on youth across the world through his time in the music industry; the rapper, singer, songwriter, and producer began his career in the city's hip hop scene in 2007 and can be pegged as a key artist throughout the 2010s.
Miller's influence on pop culture and youth throughout his time in the spotlight is undeniable: ask any young person about the name and it is almost guaranteed that they would have a story involving him. Not only did Miller move the industry in hip hop, but he also pushed things forward with his more unknown work in jazz music under the name of Larry Lovestein and the Velvet Revival.
Miller's fifth studio record made waves of impact following its release in 2018 and earned him a Grammy nomination. Sonically, Swimming is a continuation of his 2016 record The Divine Feminine; topically the project covers the aftermath of his high profile public breakup with pop phenomenon Ariana Grande. On Swimming, the emotional stakes appear higher, with his introspection and vulnerability shining through. As an entire project, the record features a variety of honest lyricism, smooth production, upbeat tracks, and classic Miller tone all the way through. 
The heartbreaking loss of Miller in 2018 has only brought more attention to his success in the industry and his genuine personality. His death was the first death of a famous figure to hit me hard; Mac has been a soundtrack to my middle and high school experiences, and both his music and personality has impacted my perspective on life. 
To fans' surprise, Miller's family announced that Swimming was created with a recently released posthumous record, Circles, in mind. Circles is described as a companion to Swimming, with "two different styles complementing each other, completing a circle" creating the concept "swimming in circles". The record was worked on by Miller before his death in 2018 and was recently posthumously released on Jan 17. The production was completed by Jon Brion, a close friend and longtime collaborator of Miller. There are mixed opinions on Circles, yet those have little effect on the long-lasting life of Swimming. The record is a soundtrack to heartbreak and recovery and will live on for years to come.
5. Childish Gambino — Because The Internet (2013)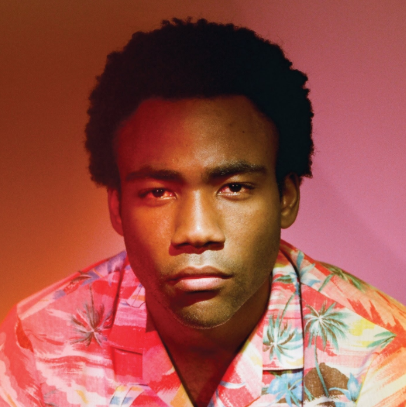 Because The Internet is the second studio album released by Donald Glover, known for his music by the name of Childish Gambino. Along with the later listed ones in this column, this record is one of the most iconic hip hop records of the decade featuring tracks like "IV. Sweatpants" that might as well be known by every hip hop loving millennial and gen z kid.
Because The Internet gave a preview to Glover's multimedia career, creating a full length 19 track release that is less of a stand-alone project and more of a full-fledged audio component that could be translated into a multi-platform media project. The audio and literary components of the record intertwine to complement and explain each other. There is a psychedelic chamber jazz tone that can be identified throughout the record, which segways beautifully into his ensuing album "Awaken, My Love!" The components of Glover's record broke a number of habits; his mic skills radically improved, his delivery reassured listeners that he found his voice. 
Donald Glover has become a cultural icon throughout his multimedia appearances in the last decade. He has made his name in comedy, film, music, fashion, and every media in between. Following his time at NYU, Glover was seen originally as a writer for 30 Rock with occasional cameos and later debuted his music career under the name created from a Wu-Tang Clan name generator.
He has often sought independence and self-fulfillment with his work, which is just another pulling factor to his cult-following. This 2013 release propelled Glover into the headphones of more and more fans and is a testament to his creative genius. The record features artists among Gambino's same timeline, such as Jhene Aiko and Chance the Rapper, adding to the crowd appeal and wide reach the record has. As a whole, the topical relevance of the record, new cadence for Glover, and more clearly defined sound is what makes Because The Internet take its place in the middle of this list; not only is it sonically a wonderfully made record, but it is also the aftermath that the record caused that justifies its place in the top 10.
4. Tyler, the Creator — Flower Boy (2018)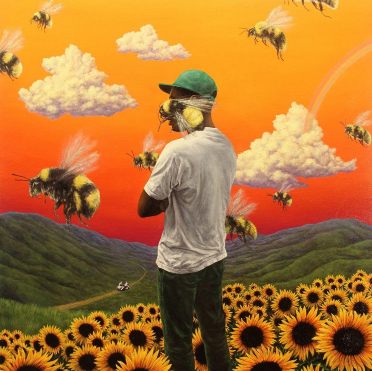 The name Tyler gained new meaning through the 2010s. Tyler Okonma is known by his stage name of Tyler, the Creator, yet by those who know of his creative genius, Tyler is known in the likeness of Beyonce, Cher, or Mariah by his first name and his first name only. 
Okonma began his musical career among Odd Future and has since then propelled his creative to becoming GQ's Provocateur of the Year and a recent Grammy winner. While he began his career in rap, Okonma has made it well known that is the last place he wants to stay. Through his multimedia creativity, Tyler has proven his longevity in every industry he touches, from fashion to acting, directing, producing, and even putting on his own, incredibly successful, annual music festival. His step out of the box with Flower Boy propelled that success even farther forward.
Sonically Flower Boy might feel like a new person, but when going deep into his prior discography, it does not come out of nowhere; the undertones can be heard in Goblin, Wolf, and Cherry Bomb. Tyler's ability to use chord progressions and unique soundbites set him apart as an artist.
As a whole project, Flower Boy is near perfect. There are new melodies and intricate productions that pan through headphones and cars speakers worldwide; the only thing it is lacking are the rap verses so familiar to fans. In replacement of his voice are featured artists on nearly every track. Those features span from the once lesser-known Rex Orange County, Anna of the North, and Steve Lacey, to icons in their own right Frank Ocean, Estelle, ASAP Rocky, Lil Wayne, and Jaden Smith.
There appear to be no flaws in the album, which only strengthens its spot on the top ten list. There is a full storyline that is incredibly personal to Tyler, and that throughline is found within every track on the record. This personality is a driving factor in the project's connection to current youth. To gain a greater understanding of the project as a whole, and dive in deep to the song by song meanings, check out the Broken Record Podcast. Hit shuffle on the album to hear what the hype is all about as there is no one song stronger than another. 
Flower Boy set the stage for the Grammy Award Winning Record IGOR that followed it. The sonically perfect project allowed Tyler to let loose and push his limits with a record that missed this list only due to its newness.
Tyler, the Creator might be a name that only became known through the last decade, but one thing is for certain, it is a name that will not only lead the next ten years in music, but live on forever.
3. Kendrick Lamar — To Pimp A Butterfly (2015)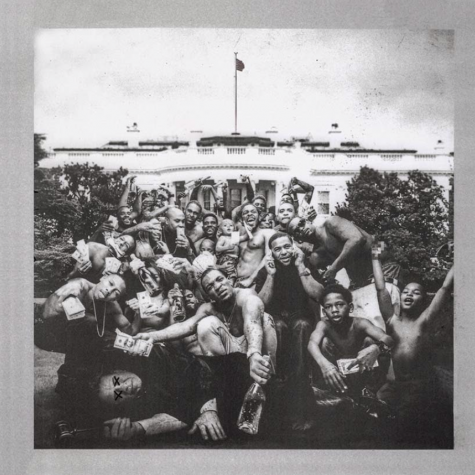 The skill of an artist on the scale of Kendrick Lamar is on another level. Any record or project released by the Compton rapper, songwriter, and producer is guaranteed to be up to par with his morals, and on the same level, if not better, than any record released before it.
There is no doubt that his 2015 project To Pimp A Butterfly fits those qualifications and is deserving of great recognition: not only for music's sake but for cultural impact as well.
The project features staple tracks that any hip hop fan would be able to recite with their eyes closed. "King Kunta" and "Alright" are records made before their time that will be played for decades to come as landmarks of the 2010s. They not only showcased Lamar's unique cadence and skillful musicality as a producer, but they shed light on where the industry was heading, maybe without even knowing it. You can find influences of Kendrick in the music making the charts right now, and that trend will continue to happen; younger artists in the hip hop scene look up to K.Dot as a role model, trendsetter, and father figure. That alone is a mark of the impact Lamar has had on music and the hip hop community, solidifying his spot on the list. 
There is a clear and intentional contrast found throughout To Pimp A Butterfly, starting with the title. Lamar has a unique ability to create cinematic soundtracks, which can partly be credited to the jazz band present at all times. With piano, bass, and sax, Butterfly has a fluid undertow that has allowed him to branch out and showcase his trailblazing abilities. This ability of his is later showcased in his production of the massively successful Black Panther soundtrack in 2018.
Culturally and topically, Butterfly has clear intentions and great impact. With systemic police and judicial inequality ever present in 2015, this record is about tiny life improvements to be made in the face of seemingly insurmountable odds. 
As a whole, To Pimp A Butterfly is a celebration of trying to be better. It is a stamp in time to be reflected upon, a trendsetter in music, and a project that will live on for decades to come.
2. Kanye West — My Beautiful Dark Twisted Fantasy (2010)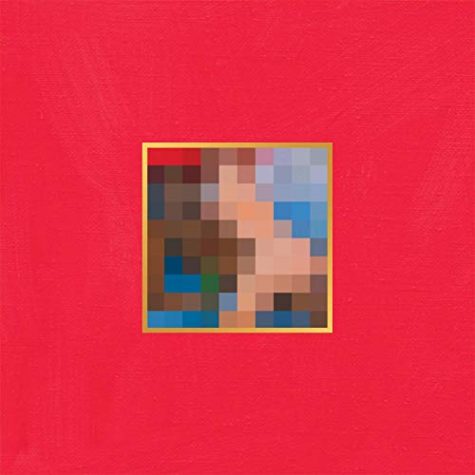 When it comes to one-word names, Kanye needs no introduction.
It is no question that the Chicago rapper deserves a spot on this list, yet his best project is always up for debate. One project that is always brought up in the conversation of the best Kanye album is his 2010 My Beautiful Dark Twisted Fantasy. Pitchfork might've said it best; MBDTF is "at turns baroque and symphonic, with song-length Auto-Tuned codas, posse-cut performances that redefined the form, and an immense phantasmagoria of light and sound that threatens to overshadow its A-list cameos. It was a creation that accurately reflected West's massive ego, in a period of rare bruising."
With almost every genre of music touched on this record, bouncing from stadium rock to each sub category of hip hop and somehow even disco, My Beautiful Dark Twisted Fantasy is a record only Kanye could have produced; a testament to how he is often discussed now. West might be an incredibly talented rapper and emcee, but what this record seemed to shed the most light on is his production skills.
West is one of the most highly respected producers in the music industry, and MBDTF definitely sent him there. This record brought out the best of every person involved on it. The star-studded feature list includes some of the biggest names in hip hop and the most iconic emcee's in the game: Kid Cudi, Rick Ross, Elton John, Jay Z, Nicki Minaj, RZA, Pusha T and even Bon Iver. 
My Beautiful Dark Twisted Fantasy has become a benchmark in West's career. This turning point brought about the facade of West's sanity, the validity of his creative genius, and the uniqueness of his sound. While he has tended to make the rules in pop and hip hop during his career before Fantasy, West broke every rule he made. His precursing record 808's and Heartbreaks was minimalist in production, and MBDTF was the direct inverse only two years later.
In credit to his nature, Kanye West made a statement with this record, and his challenge to the audience is a key factor in its making of the list. He calls you out on this project, basically saying that he thinks you're a moron if you settle for artists who don't push as hard as he does. My Beautiful Dark Twisted Fantasy was a focal point in West's career, a monumental record for the rules of hip hop and music as a whole, and a foreshadowing moment to the rest of his career both up until now and into the next decade.
1. Frank Ocean — channel ORANGE (2012)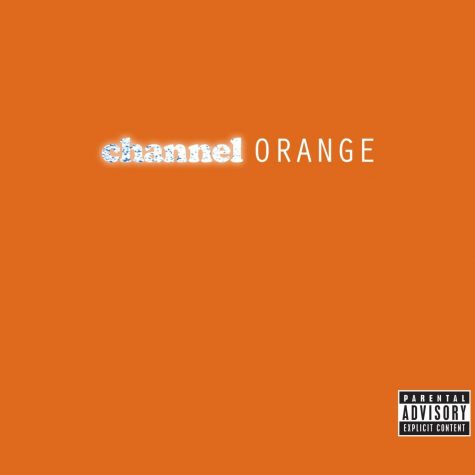 Many propose Frank Ocean's sophomore studio album following his time with Odd Future, Blond, to be the best record released over the 2010s. In fact, it made the number one spot on Pitchfork's list. The hinge artist of our time began the decade as Christopher Breau, a young artist who had written a few minor songs for Justin Bieber and Brandy. He will end it, however, as Frank Ocean.
The name among youth needs no explanation: one of the most acclaimed musicians of his time and a trailblazer for artists' autonomy. While Blond is it's own musical masterpiece and deserves recognition for every sonic skill it showcases, that record would not have come to fruition without its predecessor channel ORANGE. This album was not only beautiful, but it accompanied a letter posted on Tumblr in which he came out as queer, one of the first men in R&B and rap to do so.
channel ORANGE is a benchmark for Ocean, setting the tone for his signature sound and future successes to follow this album's release. Across the span of an hour, he slips into different narrative roles that are a testament to his storytelling abilities including a father, trust-funder, drug addict, Egyptian king, rock star. 
channel ORANGE is the work of a true empath, and in the seven years since its release, Ocean has shown himself to be nothing but that. As someone of the same nature, this record has played a leading role in my growing up. From questioning certain aspects of human nature to socioeconomic commentary, this record is one that has left its mark on me and those around me; The introspection required for the success of this record is very much evident in this body of work. Its storytelling strength is the true highlight of this record that justifies its number one spot: Ocean's songs draw compelling, unjudgmental portraits of dark subjects among beautiful melodies. He threw his emotional locker wide open with this project, which in turn spurred conversations to be had, and limits to be pushed. Frank Ocean might have begun the decade unknown to the masses, yet only two years into it he created a masterful body of work that sealed his place in the music world.
Since channel ORANGE, Ocean went on to produce another record that might be just as deserving of this spot, Blond. Ocean is a voice for a generation, an icon for the voiceless, and a role model to youth world wide. Had it not been for channel ORANGE, he might not have gotten to that place, and millions of fans might have not found a home in uniqueness. From "Super Rich Kids," to "Bad Religion" and "Pink Matter," channel ORANGE was the beginning of the recluse icon's mark on the music industry.